OK, sorry about the pic's, my camera is go'n ...
   This is the Rev./ Monog. piece body Vette. Built w/nascar moter, tub'd rear end, lower'd, Wimbledon white w/ HOK tangelo candy orange.  Wire'd and plumb'd.  Scratch exhaust. Gauge's and photo etch pedal's and  p/box steering wheel. P/box wheel's and tire's w/valve stem's.
        I also open'd the grill.. This was a fun build.!    Hope ya'll enjoy...
            Thanx and any comment is welcome.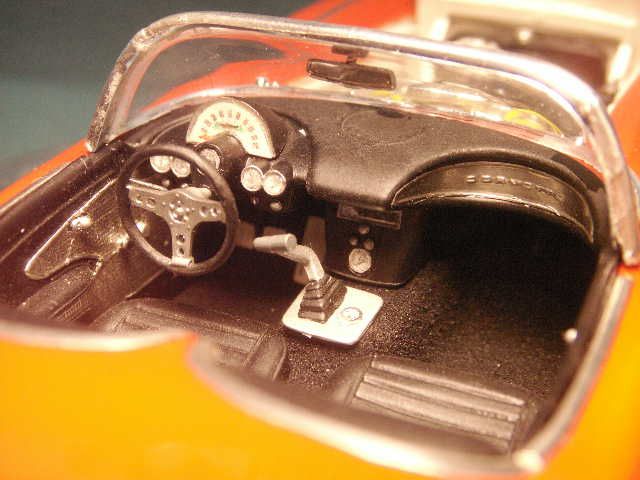 Hope ya'll like'd it..