It has been two years since I have done much with plastic.  Spent the last couple years doing wooden toys, but have recently had the urge to do some model building again.  Not much new stuff to show, but a couple of modifieds I built probably 5 years ago. 
Replica of a modified that ran at Danbury, CT.  My dad worked on the 1:1.  Nothing on this build didn't end up getting heavily modified or scratchbuilt.  One of my first true efforts at building a replica that required such extensive work.  Probably still one of my better builds to date and proudly displayed at my dad's house.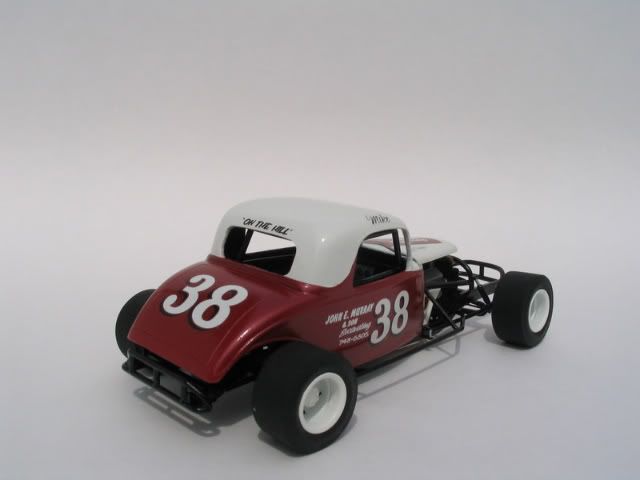 Replica of a DIRT modified (east coast) driven by Brett Hearn in the mid 80s.  Chassis, body, and hood completely scratch built.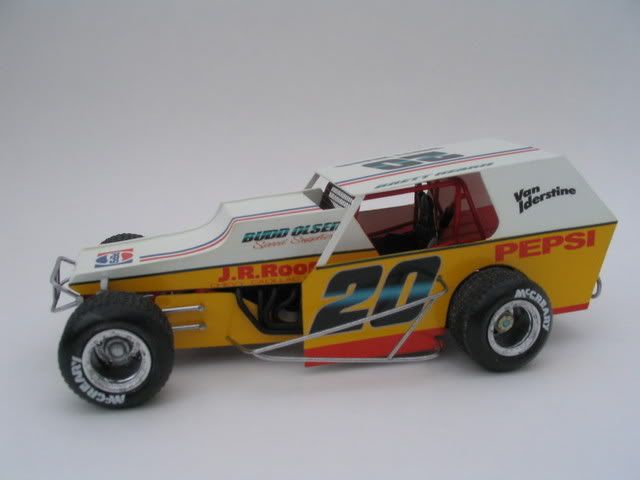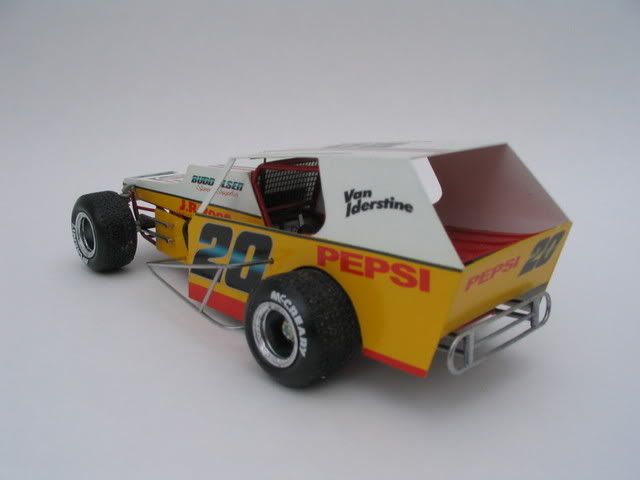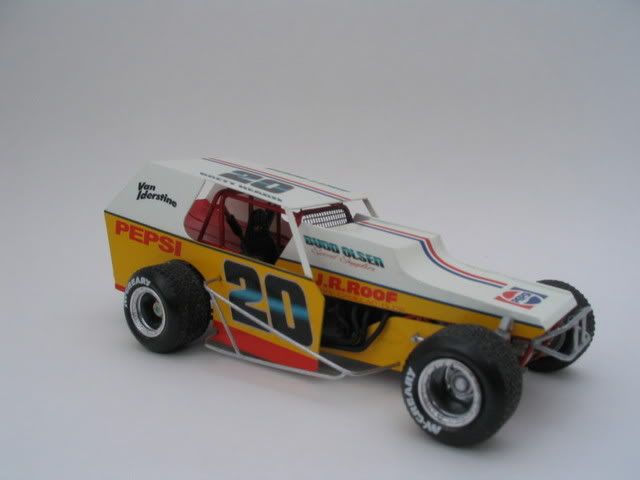 This modified was a collaborative effort with a friend from upstate NY.  This was the last project I completed before switching over to wood working.  If I remember correctly he built the chassis and did final assembly.  I think I did the interior tin, nose, and hood, as well as paint.  This was given to a friend of ours who resides in TN.  Replica of an 80s style asphalt modified run by Reggie Ruggeiro.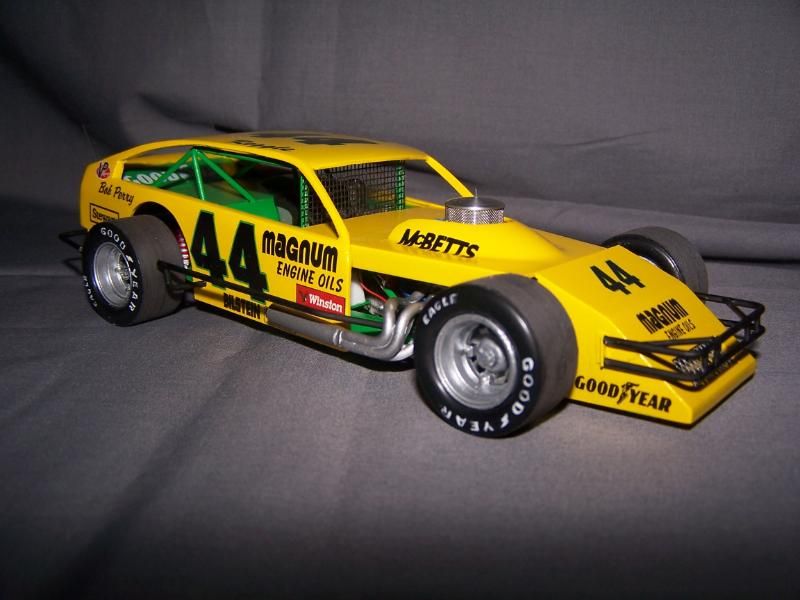 Edited by trackbound, 26 February 2013 - 02:41 PM.