I was consolidating some aircraft parts I had gotten many years ago in a trade and came across a drop tank from I believe a 1/32nd scale P-51.  Of course, the first thing I think of is "belly tanker" as most of us car guys would.  The only problem was it's size.  At 3", it was a bit small for my normal scale of 1/24-1/25th.  Then, I compared it to one of the 1/43rd cars I had here and it looked about right.  A few calculations and at 1/43rd, this guy was just over 12' in scale.  Real belly tankers ran 13 footers so I liked it.  What to do about the motor, wheels and tires?  I found a Miasto Model A and a Hot Wheels Model T Roadster, both about 1/50th or so.  THe Model A donated it's wheels & tires while the T donated it's dual carbed flathead and radius rods.  While the parts aren't as accurate as I would like, they're still a fair starting point.  I'll be detailing them to be more accurate and in scale.  Still need to source a trans, rear end and front axle but hey, got the major parts in short order.  Here's just a size-comparison mock up: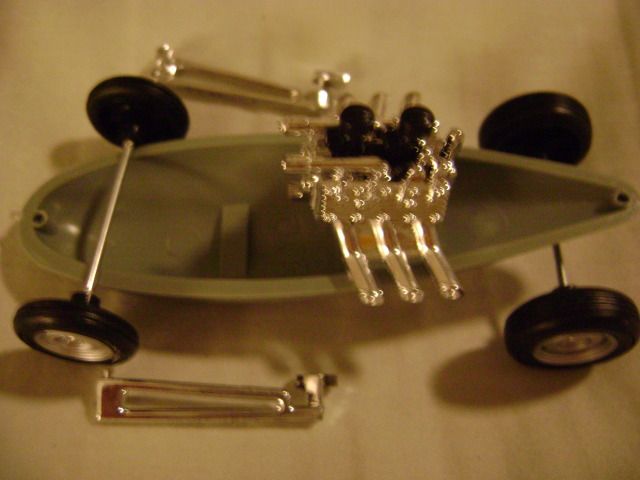 Size comparo with my iPhone: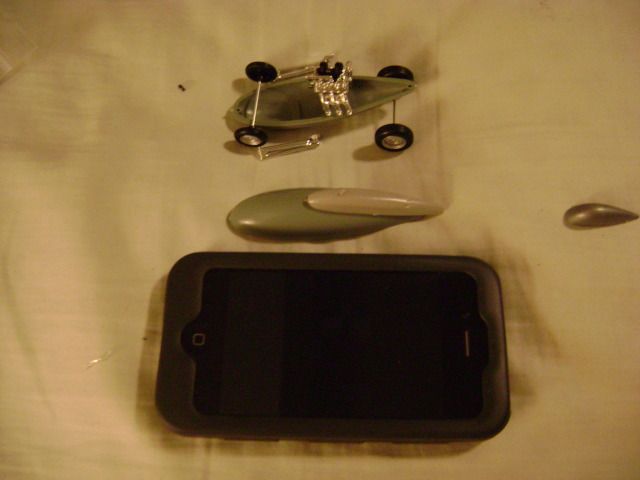 The carnage...
I don't know how much time I can devote to this guy anytime soon but it's a start.  As always, comments welcome.
Edited by torinobradley, 28 February 2013 - 07:51 PM.