I reicently added a couple more 62-64 Novas to my collection, one of them being this builtup 62 Convertible. It is in pretty decent shape for being 40 years old; Missing the hood, and the windshield was glued in with presumably a whole tube of glue.  I have started a bit of work on it tonight, and here it is:
Just as I recieved it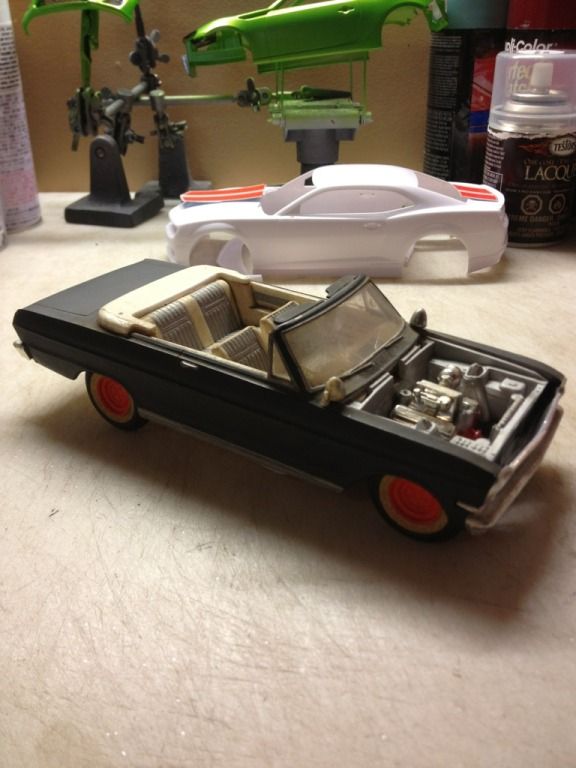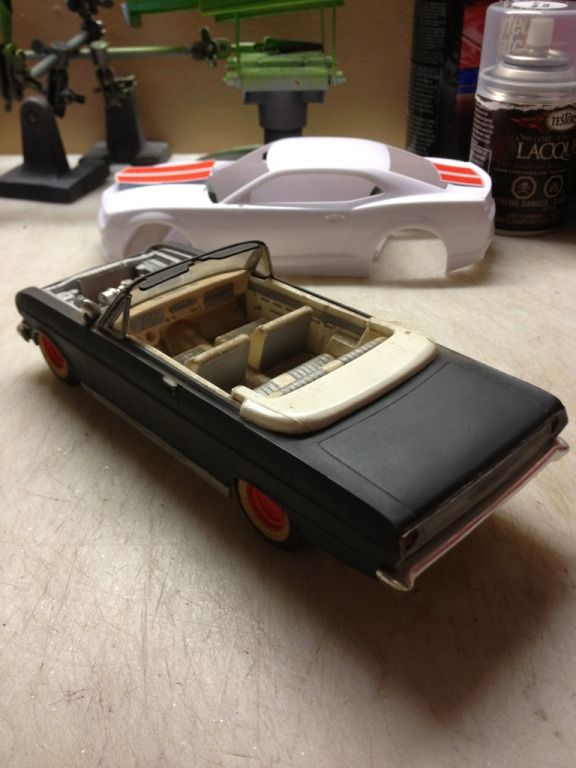 The Nova already had an early v8 intalled, however I will be swapping it out for the 350 out of the current 69 Nova, as the detail is allot more crisp, and a better representation.
I have taken it all apart
The windshield frame was very brittle, and warped from all of the glue that was used, and there was no way to save it, or the whindshield itself, so I dug out a 63 SS, that is very warped and transplanted the top of the frame. I will also be using the lower frame and cowl vent/wipers from it too.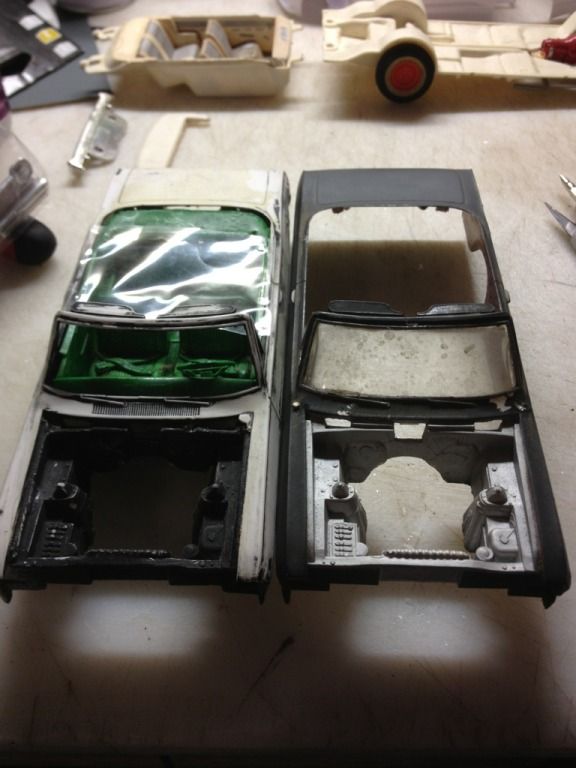 here is is, with the 63 SS window frame in place
I took a variety of dremel bits to the inner quarters and the axle mounting locations on the chassis and widened it out to accomadate a larger tire.
I will be using Chief Josephs casts of the 295/50/15 out back, I have not decided on wheels yet, I may stay with the MRC Cragars, or go with some Corvette Rallys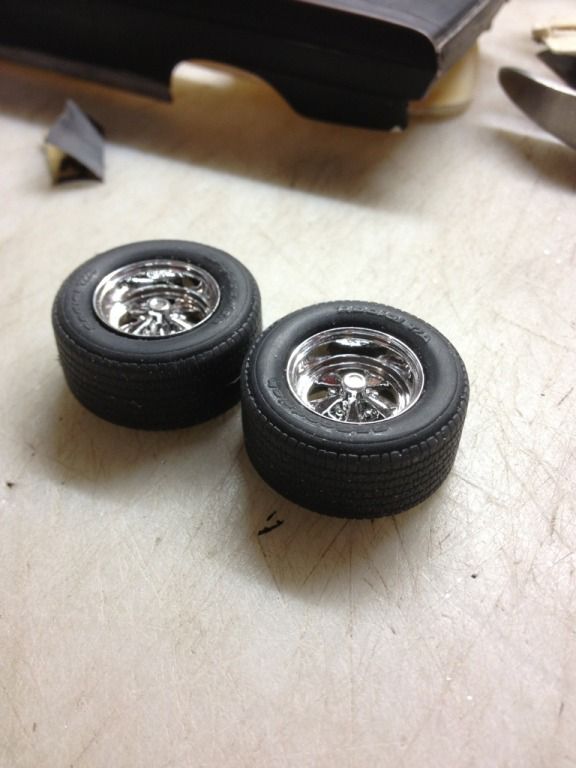 these tires by Chief Joseph are very highly reccomended! excellent cast, soft rubber, very realistic!!
Any Input, questions, comments, and critisisms are welcomed!