I have a thing for Chevy Novas. I have the Trumpeter kit (hardtop) under construction, which in my opinion was the best model kit that company has done.
This one will be a replica stock build, with the 6 Cylinder engine.The AMT convertible will be built as a "GM Executive" car, with "Experimental" drive train mods, as well as a reworked interior, and a different wheel/Tire Combination.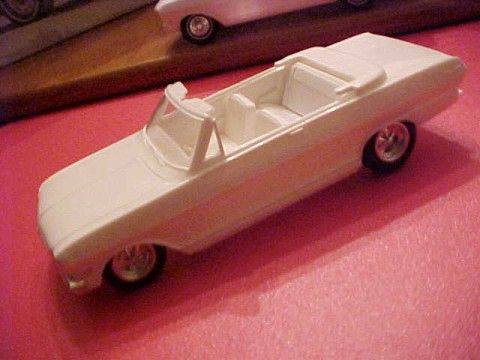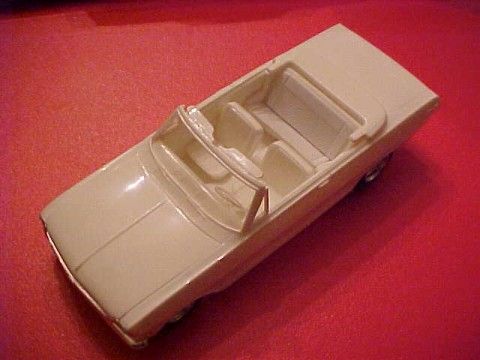 The Cragar SS mags in the picture are not going to be used, as I have something else in mind, and the engine is going to be a surprise. The AMT '66 Nova is the source for the chassis under this one, and yes it fit with some modification. The interior is completely scratchbuilt in a style similar to the factory configuration, but would be leather in a one to one world. I Plan on this one to be Red, with a Red Leather interior. Whitewall tires will be mounted on the wheels I am using. At this point, I still have some cuting and fitting to do before paint.