Hello,
This is the official 2013 lowrider tour CBP.
Did you not finish a build for 2012?  Feel free to continue in 2013 on this thread!
There is no limit on entries, and the deadline is December 31st, but if you don't finish this year, you can continue in 2014!
I have personally ordered a decent amount of lowrider kits, and i don't mind getting some into this thread.
Included in my possible list of lowriders:
every impala from 58-67 (multiples of every year, hard tops, convertibles, etc) - i do have a 1963 hardtop already painted, just need to finish it
a monte carlo (1980ish?)
an 84 el camino
a 39 chevy sedan delivery
maybe a 50 olds to make a bomb style lowrider would be cool?
here's the most recent pics of the paint job (i'm going to re-do the foil):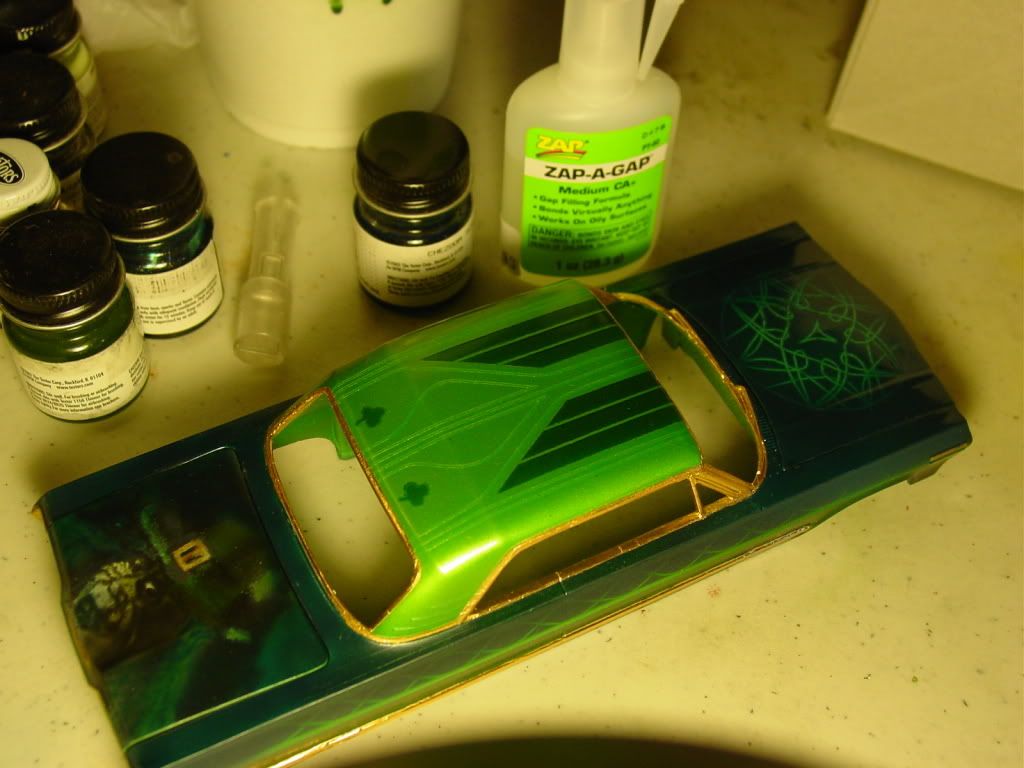 i did all the masking for the pinstripes and the celtic knot on the hood, and the evil leprechaun is freehand airbrushed (if you've seen the Leprechaun movies, that's the inspiration).  I suck at painting/drawing people so considering that, i'm pretty happy with the leprechaun dude on the trunk, haha..
The engine (frame also gold):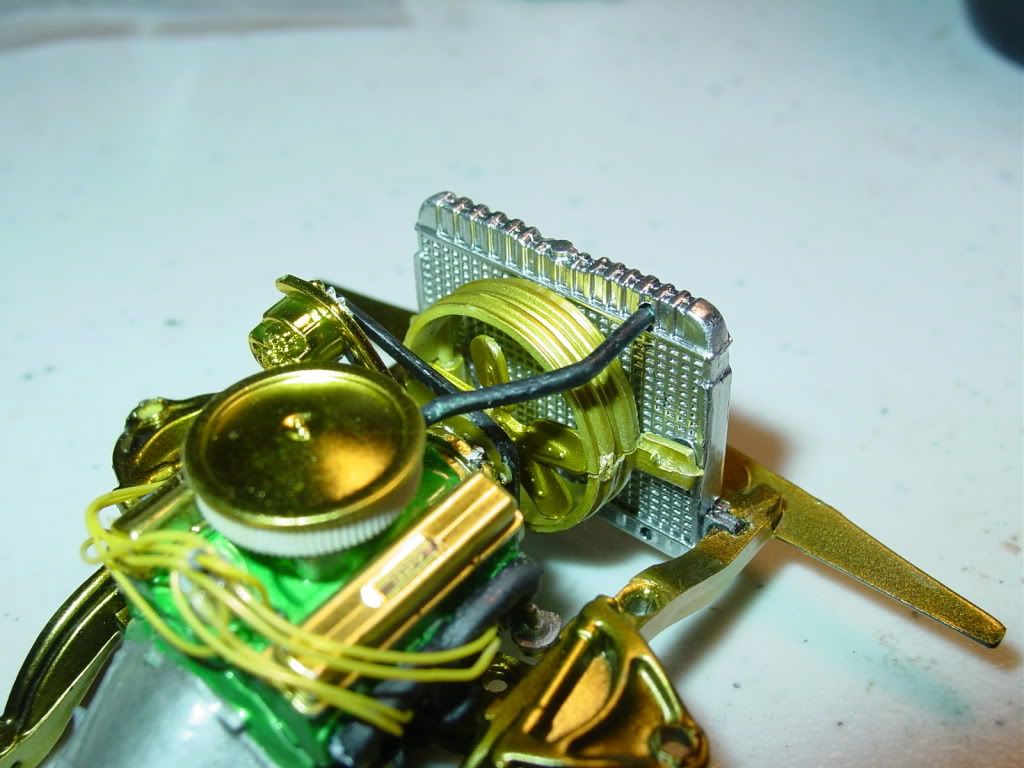 To get the gold, it was a three part paint system:  After prep, and such, i painted the frame gloss black, then alclad chrome, and on top of the alclad chrome and kit chrome, i used alclad clear yellow to obtain the shiny gold look that you see here.
If you have any questions or entries, feel free to ask and post them up!