So, I broke down and bought a Revell Rat Roaster. Good stuff in the box, just not a lot of it. Love the wheels and tires, just like everyone else, and that was enough to set my little mind whirring. The idea will be a channeled '32 lowboy with a zeed rear frame and a stretched, suicide front end. Obviously mouse and rat motors are out of the running. Going to go radical-traditional, with as much out-of-the box as I can, and the rest vintage kit-sourced and scratched stuff.
This was a start on a similar though still-born project a while back, but it's the general idea.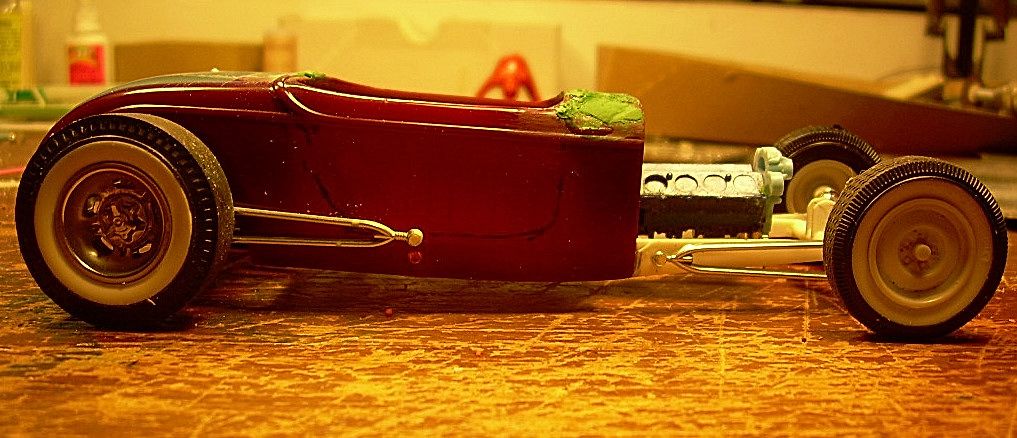 Edited by Ace-Garageguy, 12 July 2013 - 02:34 PM.