I put this one together with the idea that a surfing rodder built something to get him to the beach quickly and with style.  Since getting it on the road the sun, salt air and windblown sand has taken it's toll, the roof fabric has had to be patched due to wear & tear and carrying greasy engine parts for his mates has wrecked the carpets.
But it'll still get him to the beach quickly and with style.
Not
a r## rod, just used.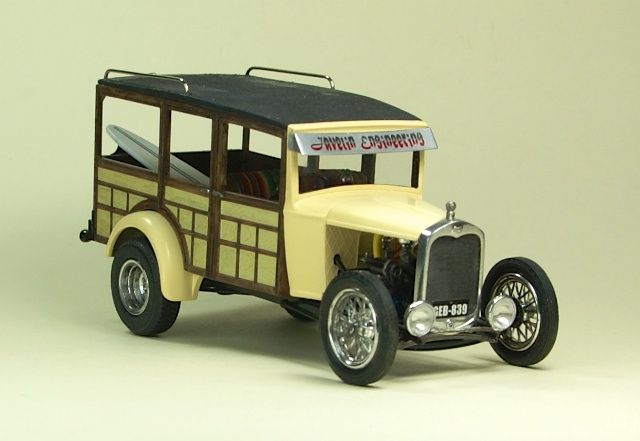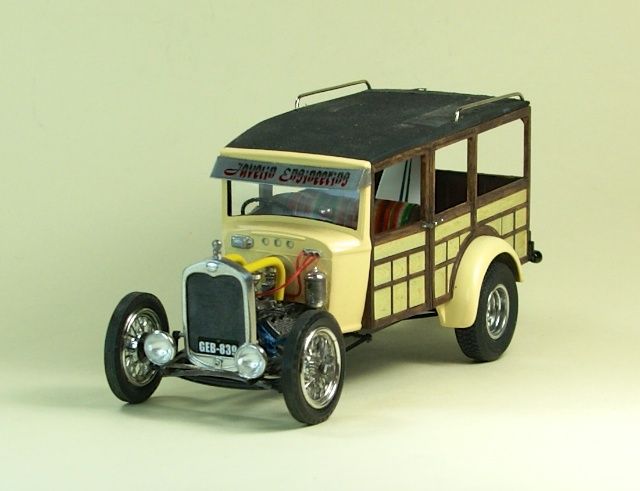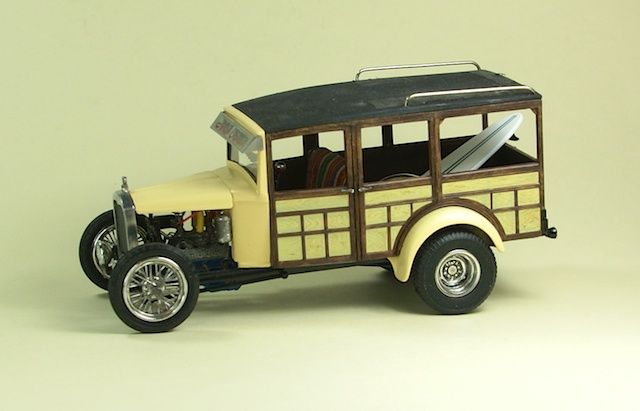 It's the Revellogram '30 Woody kit with the engine & tuning parts from the Revell '40 convertible.
Front wheels are from the Heller/Revell BMW Dixie with AMT '29 roadster tyres.
Rear wheels are from my parts box with tyres from an AMT '96 Blazer with the sidewall script shaved off.
Paint is cheap rattle can enamel unpolished and not cleared.
Woodwork is dry brushed acrylics and the kit decals.
Carpet is felt and Mexican blanket is printed onto toilet paper.
Roof patches are toilet paper with thinned black acrylic dabbed into it from a brush which dries nice & patchy and looks like the roof was fixed with something cheap & thin that they had knocking around.
Surf board is scratch built using a resin one as a template.