Just in time for St. Patrick's Day!
Here is the Monogram/Revell Dodge Viper RT/10.  This is the most modern car I have ever built - and it's almost a 20 year old car now...
This kit started life as a snap together, which I didn't know until I purchased one and read a review.  There is still a good parts count and the parts, despite multiple reissues, are still pretty sharp.  There is a lot of clean up, though, and lots of mold lines and weird things due to the "snap" features (some of which I didn't quite remedy, but I tried).
I made a few custom alterations and changed the wheels and tires - they are from the new Revell 1962 Corvette kit.  Brake rotors are Aoshima parts.  The supension has been adjusted and it sits a couple inches lower.  I added some basic wires to the engine as well.
Color is Tamiya Candy Lime Green with MM Wet Look Clear.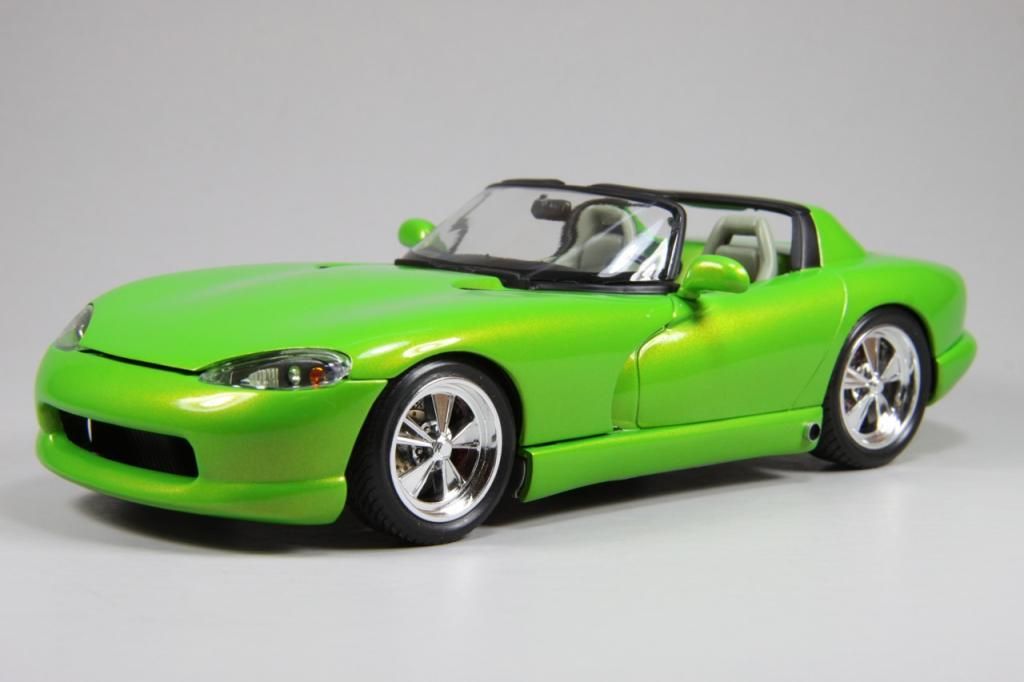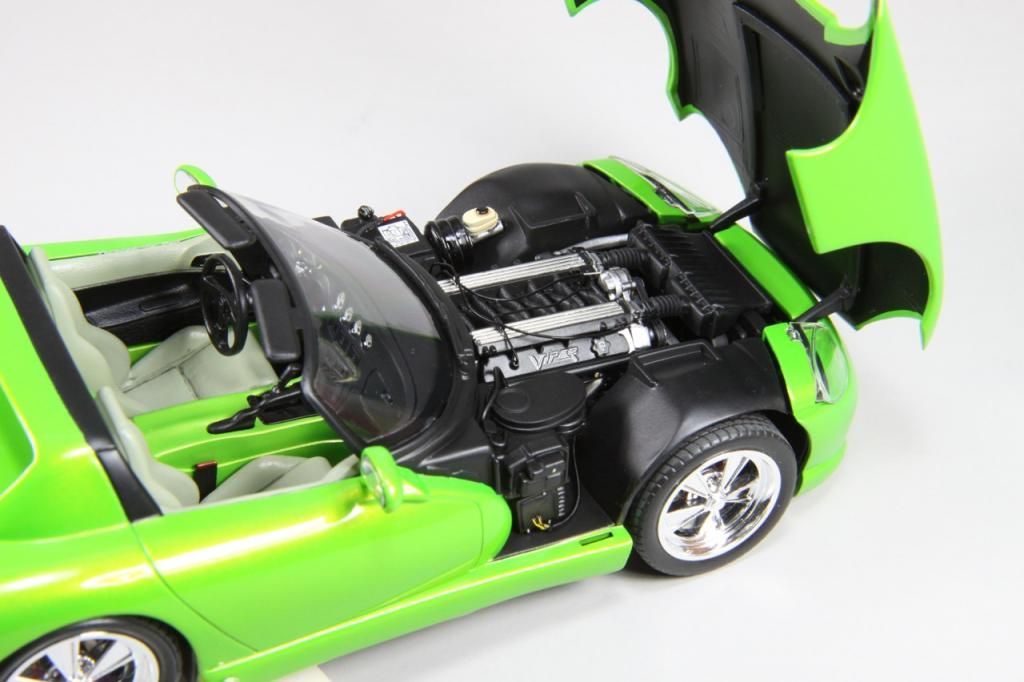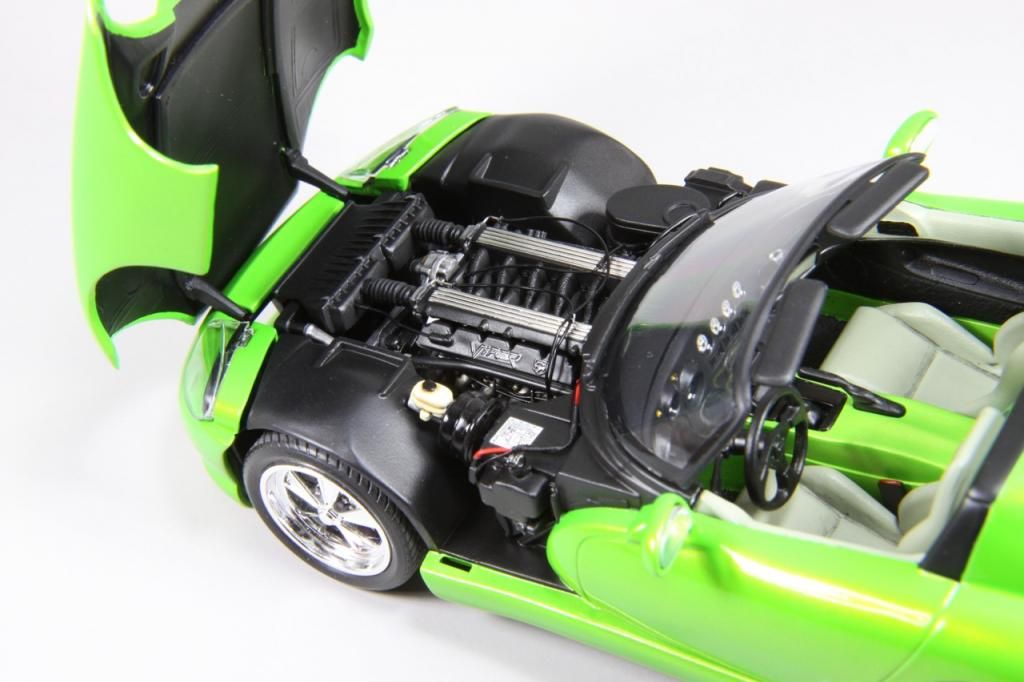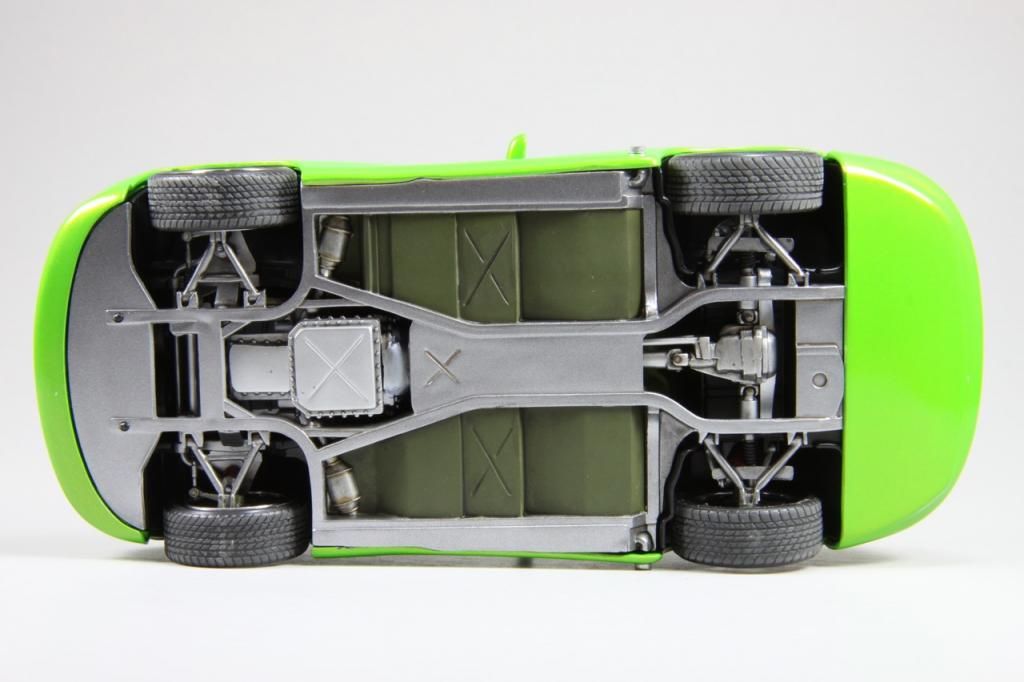 I apologize if the photos are too big - Photobucket finally switched on me today and I need to figure things out...
Thanks!