Grandpa's "DRAGULA" from the "Munsters" TV series.
The best thing about this kit is the detail on the coffin. Beautiful indeed. Almost worth the price of the kit.
The wire wheels for the front are a disgrace in my opinion. One piece and ugly. If I can find my stash of extra parts, I will replace them. They are not glued yet.
Did not like it with a parachute so I put a "BARRIS" decal there instead.
Mixed some Tamiya clear Orange and clear Yellow to detail some of the chrome.
Not exactly true to the original. but I like it.
OOPS...noticed in the pics that I need a slight touch up on rear axle. AND, should have used a cleaner towel for the backdrop...LOL.
Thanks for looking.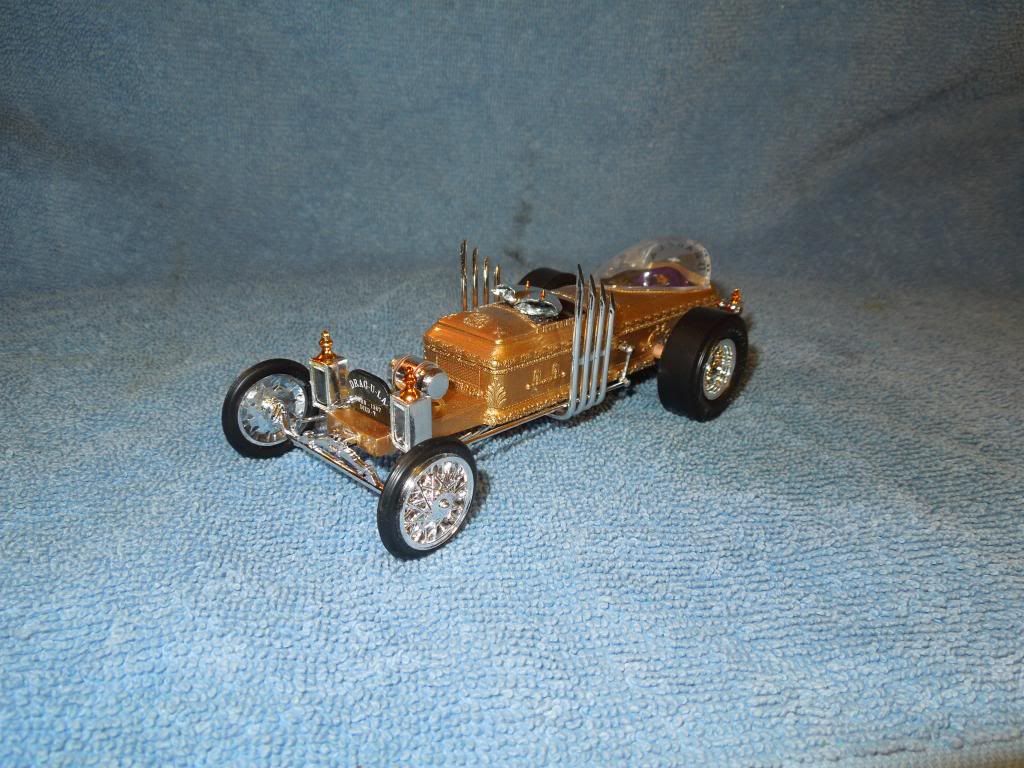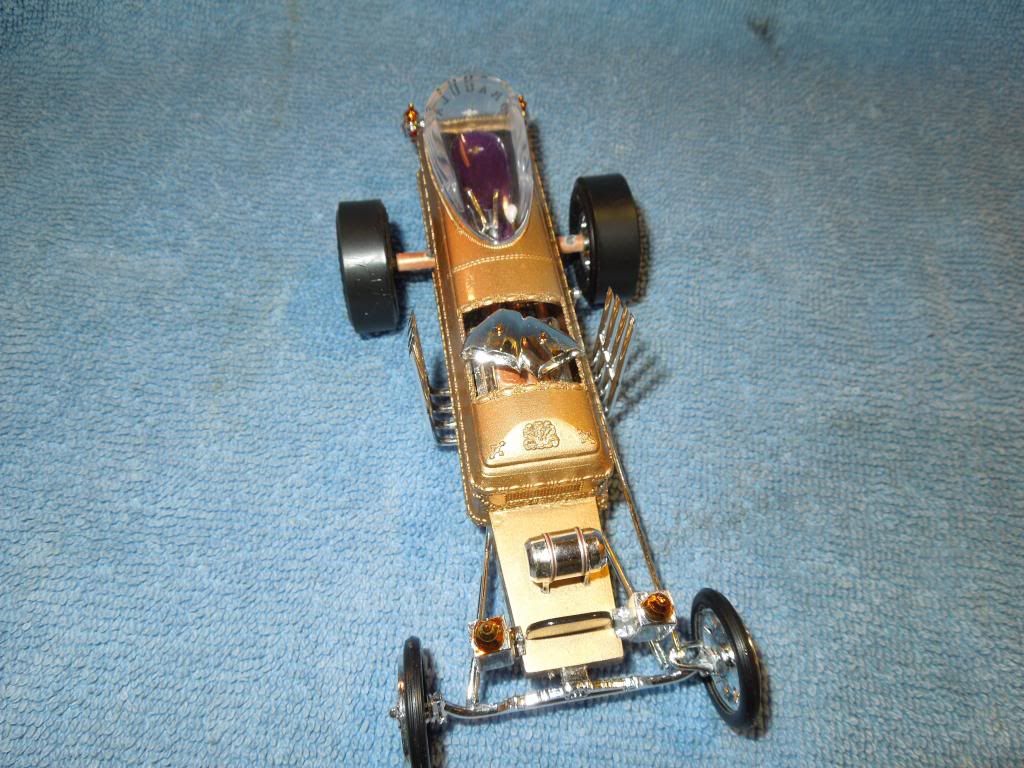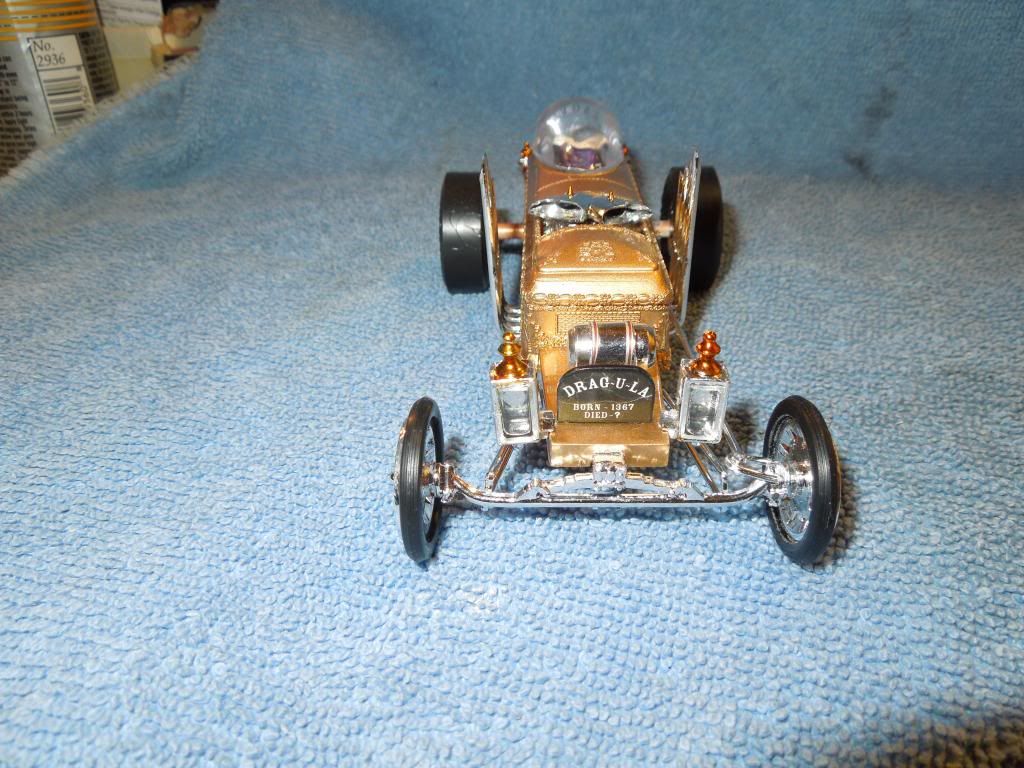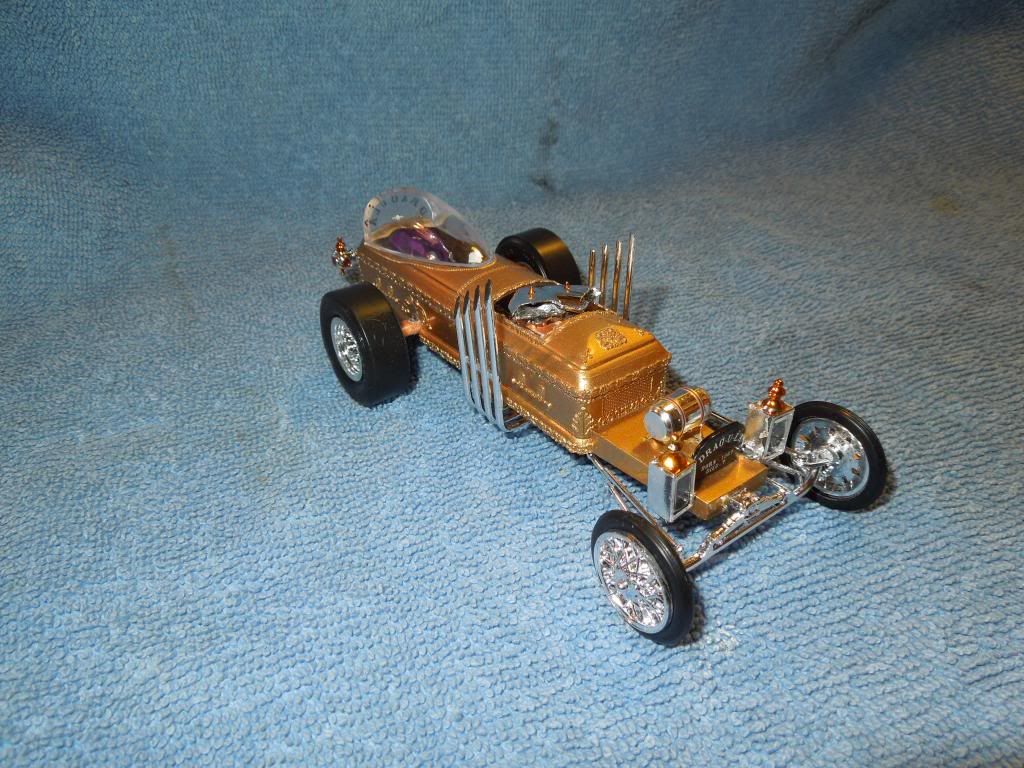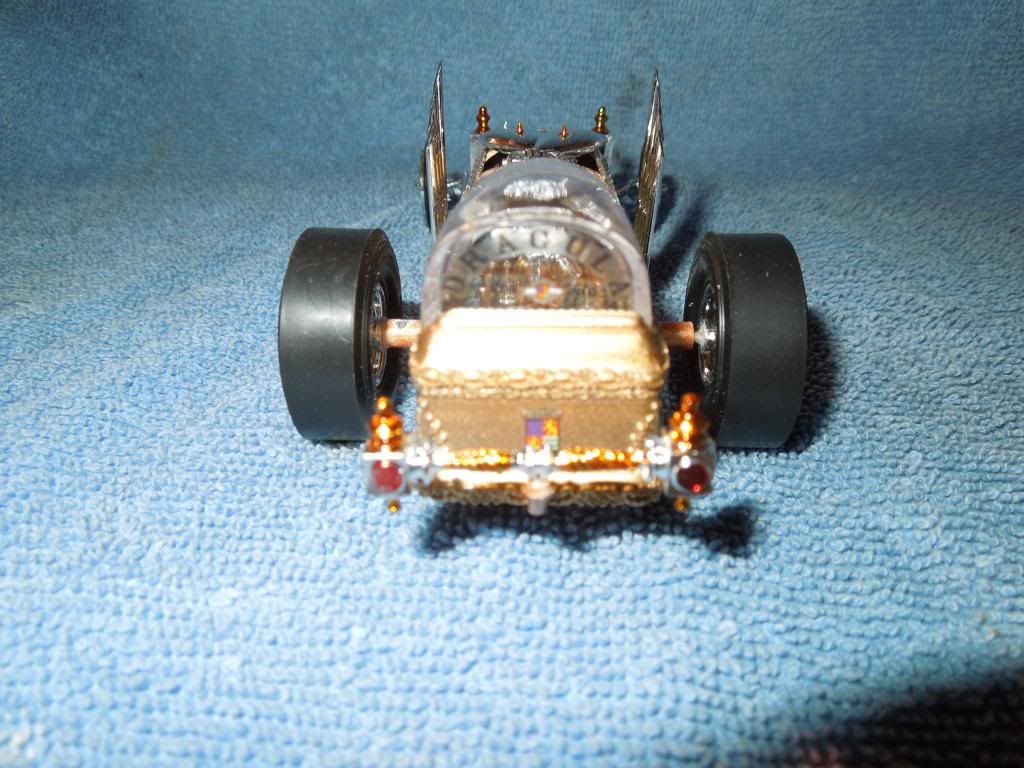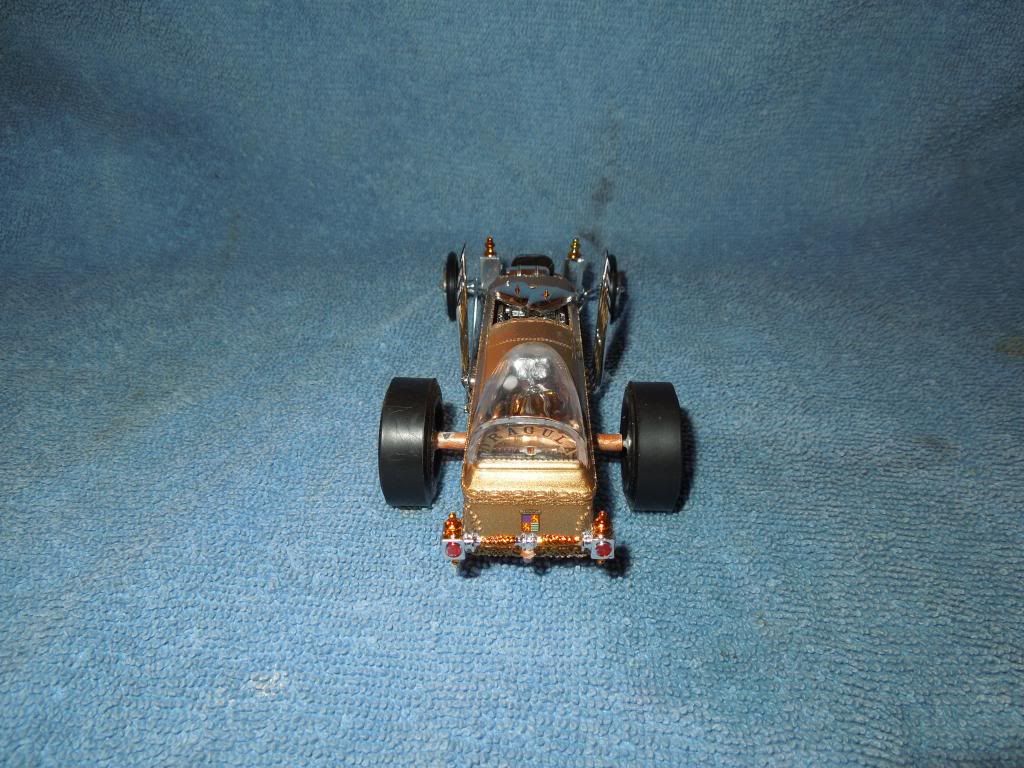 Edited by DavidChampagne, 23 March 2013 - 06:27 AM.