I thought I would share something I did on a viper hood. I wanted the hood to match the spoiler on the ACR viper, the kit came with decals for the spoiler, but I didn't want to try and get decal material to lay down on the hood vents. So I decided to paint both parts together and try to get them to match.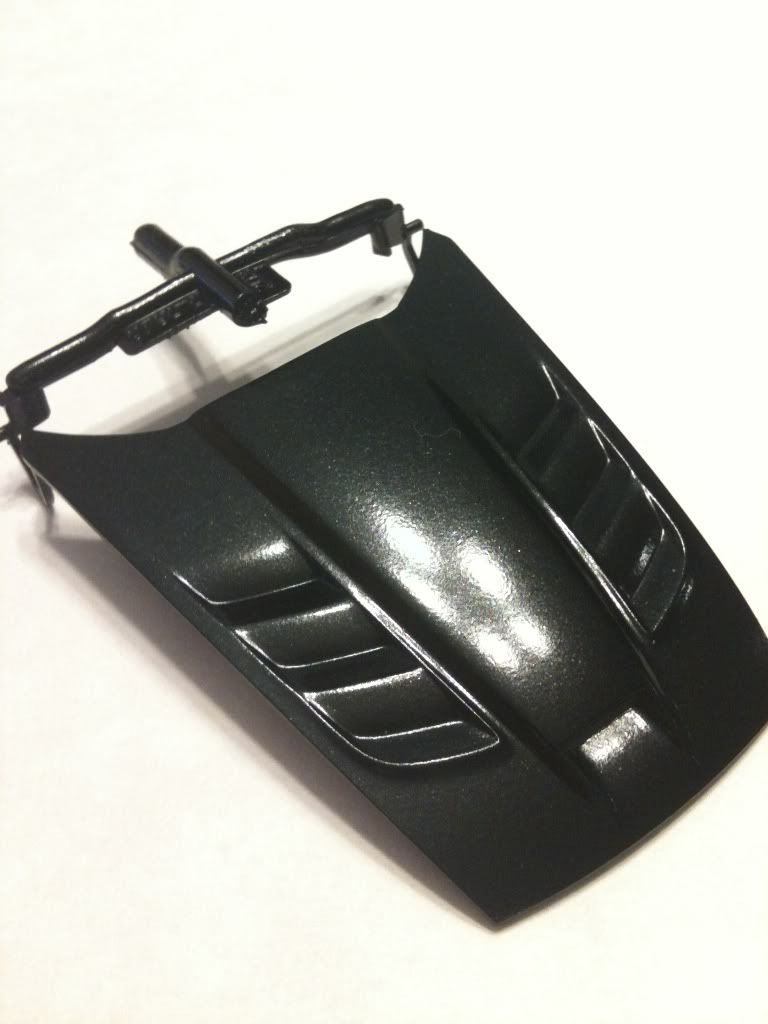 I started by painting the hood with a black crystal. I like this because it has a lot of silver in it already and pops really well.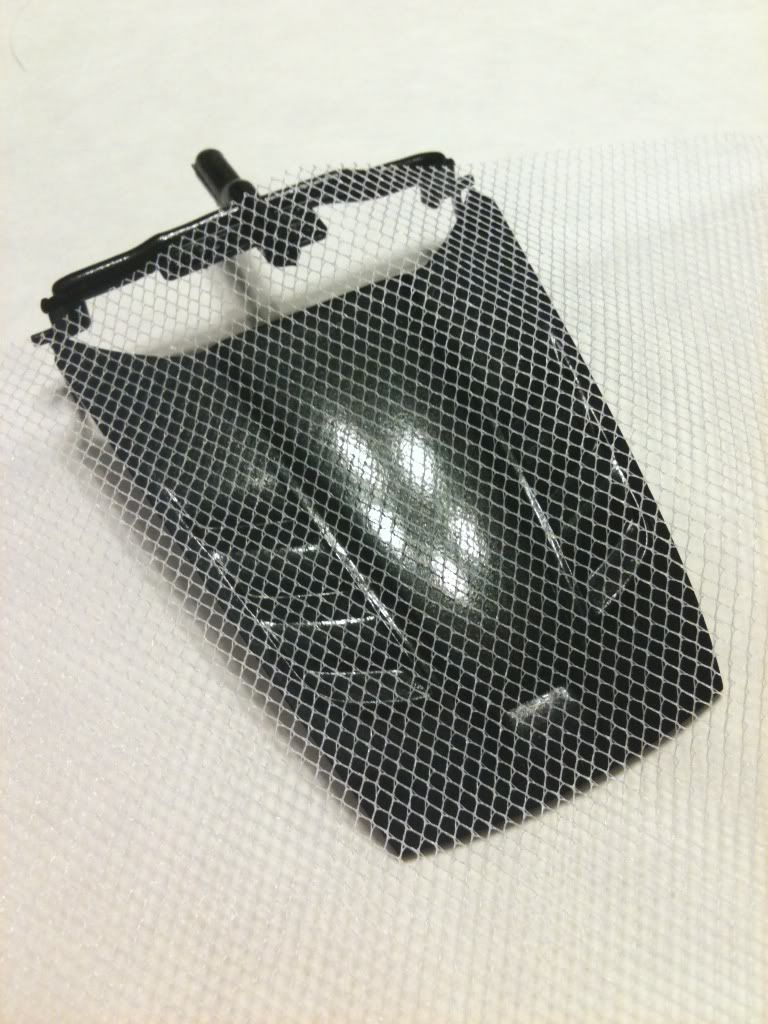 I cut out a piece of plastic window/door screen/netting found in the fabric section at Walmart.
Edited by moparmagiclives, 24 March 2013 - 05:19 PM.