This was built to 2012 Gumball Rally Community Build. Finished Yesterday.

It started out as Monogram's Camaro Glue Bomb. Body needed more work than I originally thought, so that's why it took so long. But overall it was a lot of fun. My plan was to keep the body as Black as possible, since then it could be harder to see in the Night time. Interior is red, only added parts are the Scratchbuilt Shifter and Register plates, so Polices would be having hard time finding this car.
Engine is Chevy 302 with Cross Ram intake and some added details. See more detailed information about this build from the link: http://www.modelcars...=51560&p=591065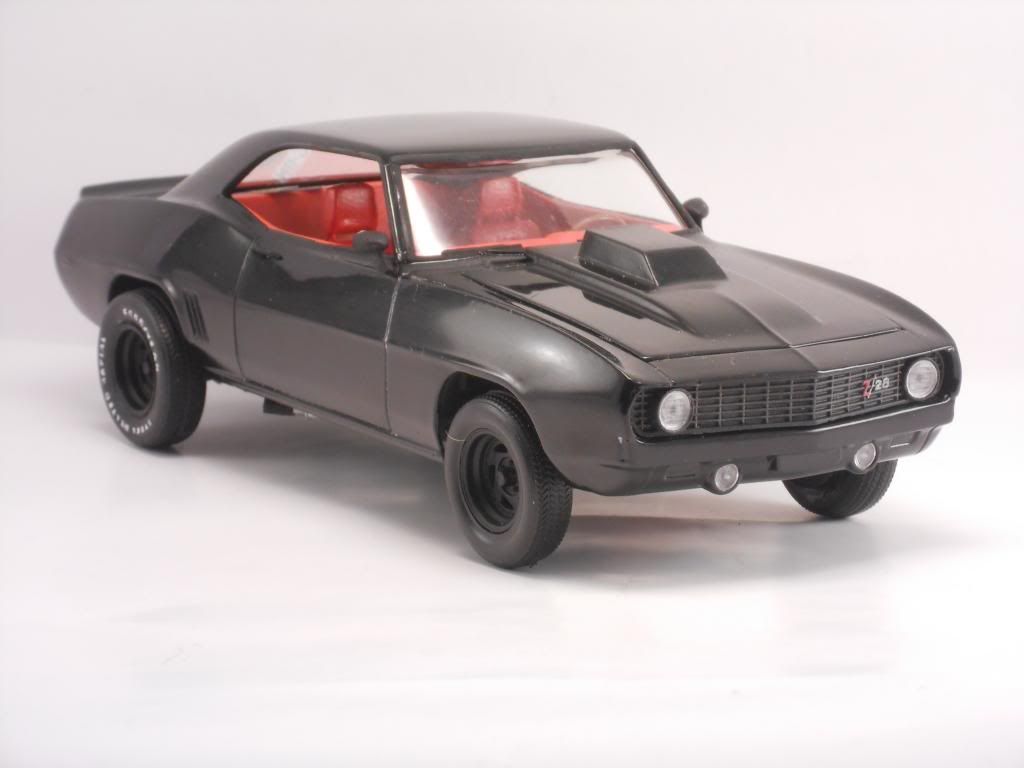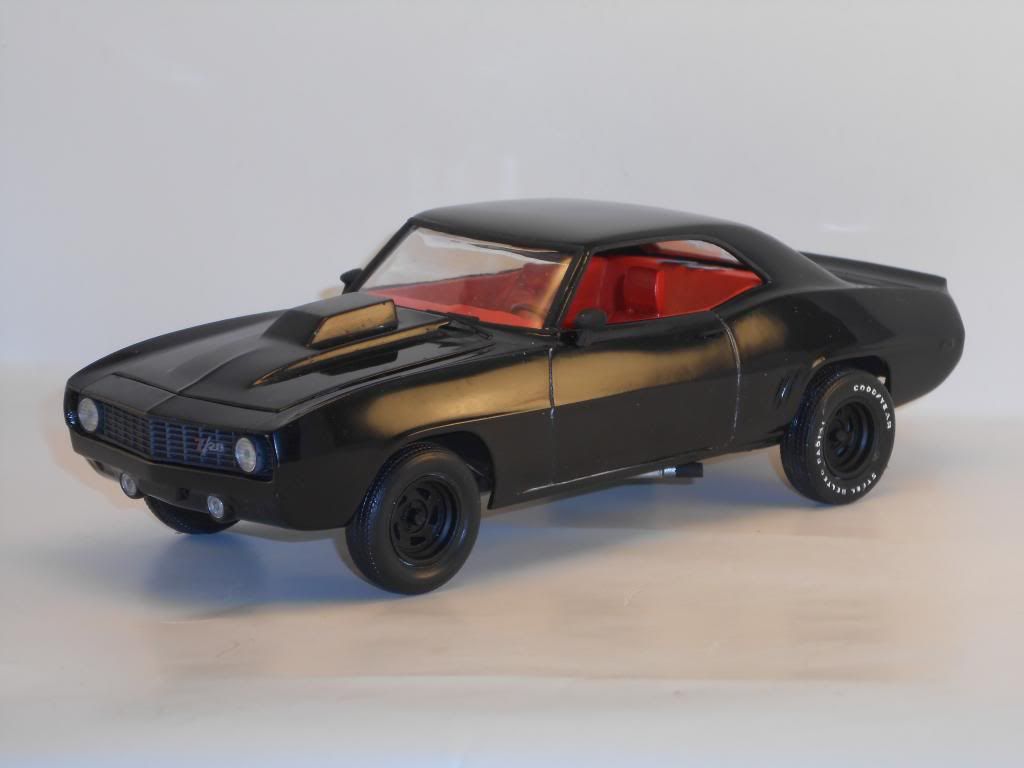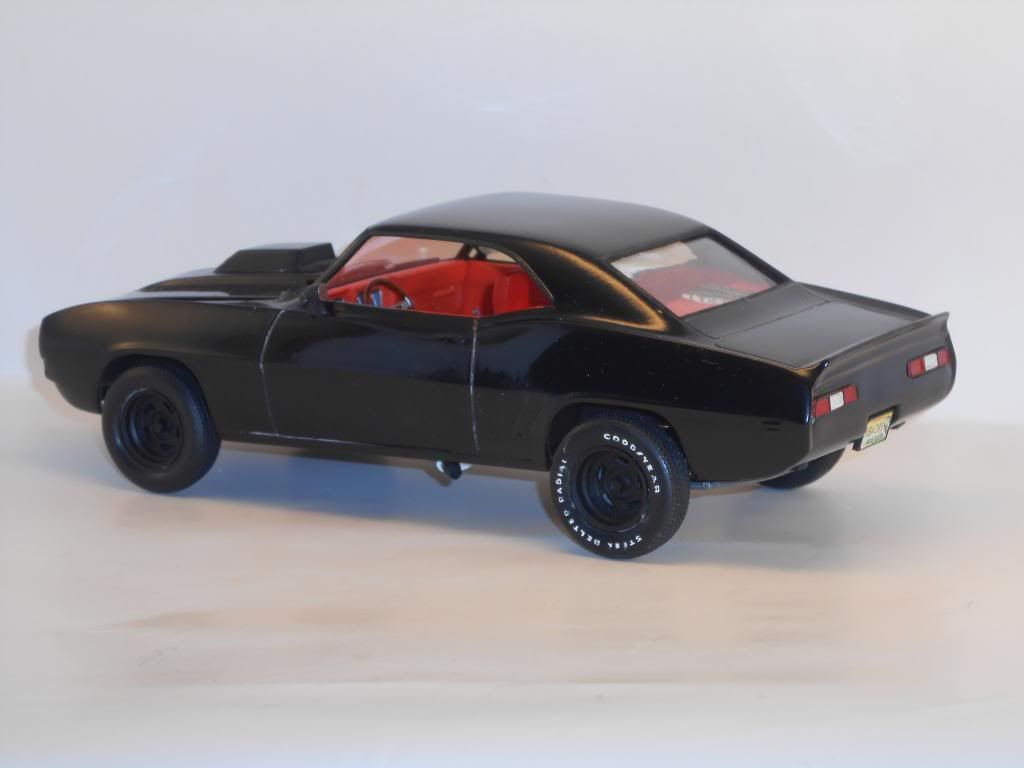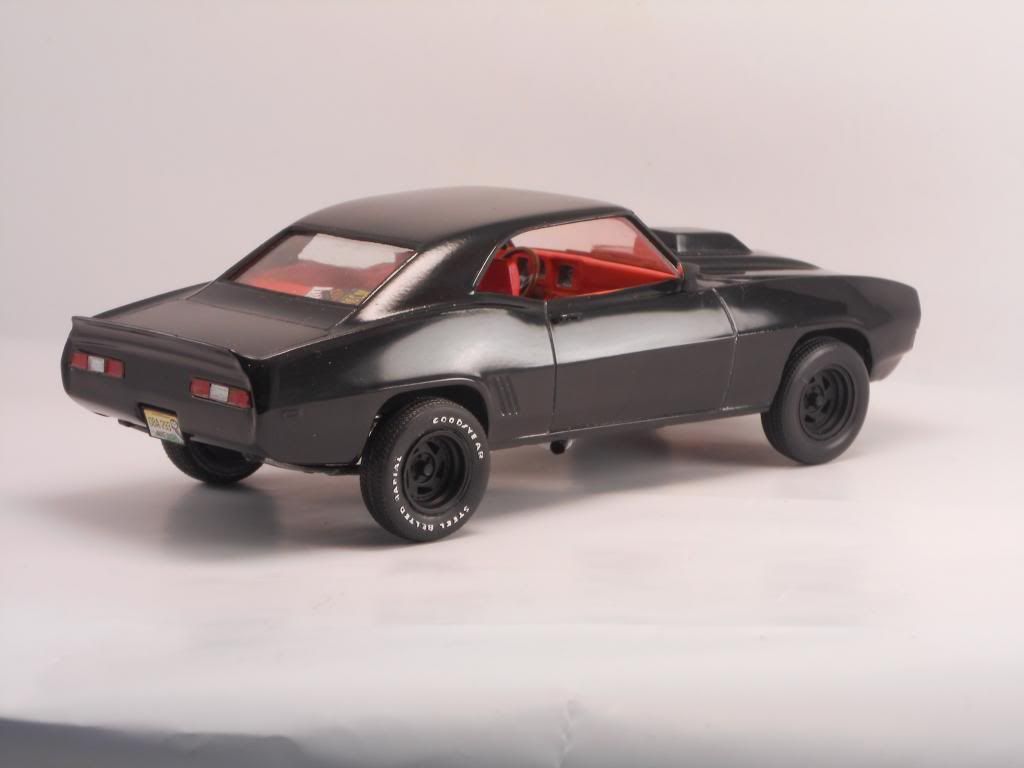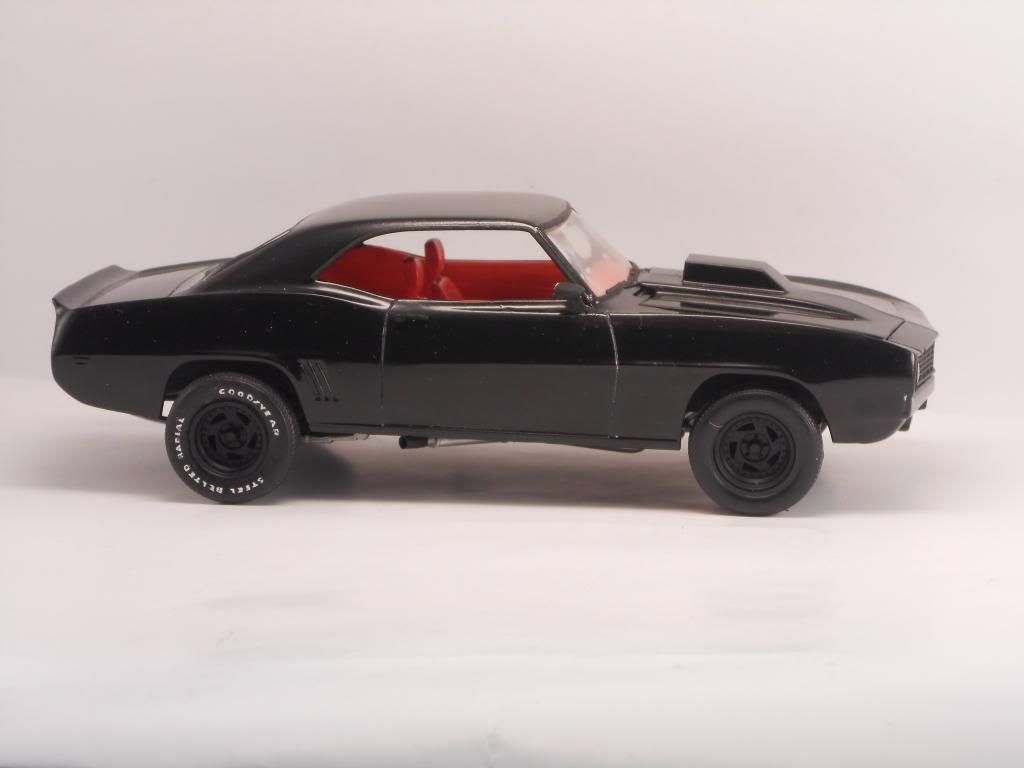 More...