I had a couple of these kits and I wanted to build something fun. It's just supposed to be a daily driver that has been abused a little.
It has some rust issues, missing trim and some dents and dings. The owner took repair into his own hands and slathered some bondo on the doors and fenders. The passenger door handles were ripped off after an encounter with a corn field and a guard rail!
The other side isn't much better. One of those yellow poles in front of the local store has met the drivers door once or twice. More bondo, a nice dent from hitting a dear and a misaligned hood latch to go with it.
The rear bumper is barely hanging on with some rope after backing into a tree. Cracked the back window too.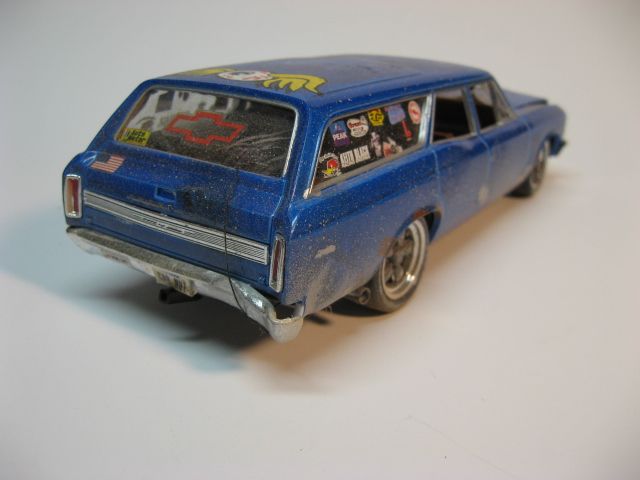 Front trim is messed up too, parking lot snow drifting ended with a mangled front bumper and hood trim, along with a slight front end misalignment!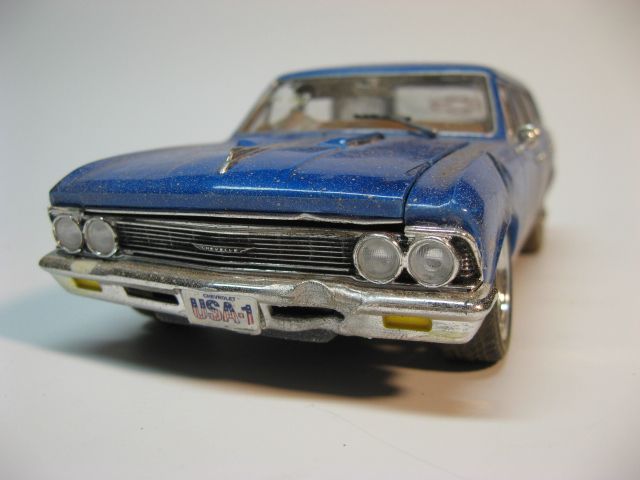 It's hard to keep the windshield clean with only one wiper, but hey it's not cracked....yet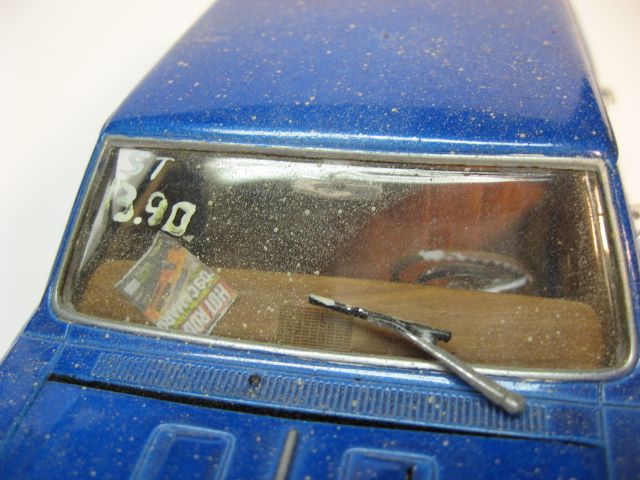 The tired 396 managed to run a 13.90 at the local drag strip. It might have involved nitrous or it was only 1/8 mile I can't remember...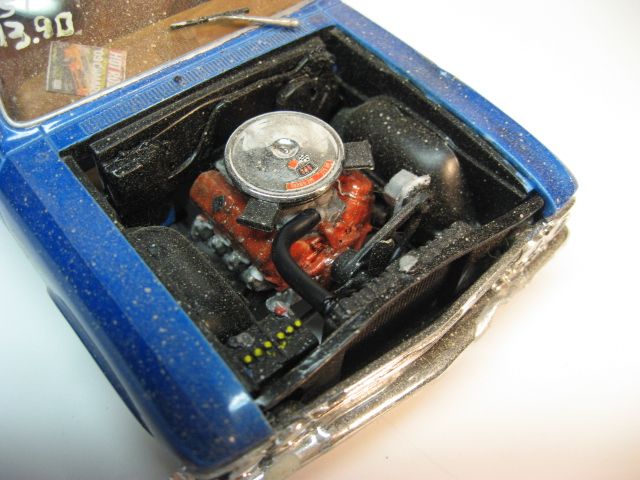 Did I mention it likes to over heat??? The new upper radiator hose didn't seem to help..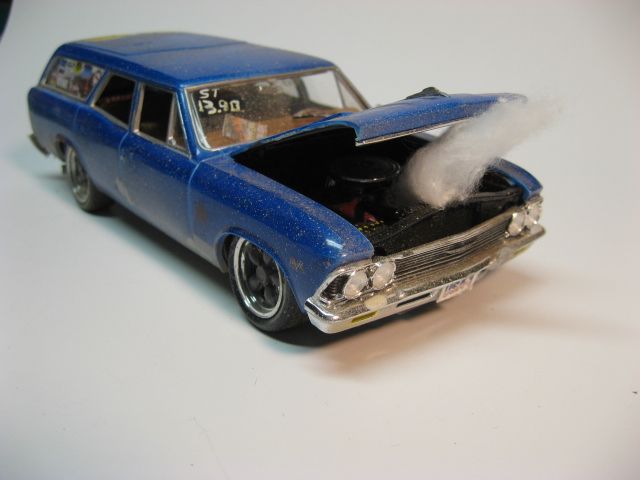 Underside is dirty and the oil pan gasket seems to be leaking
The owner did some custom hand painted graphics as well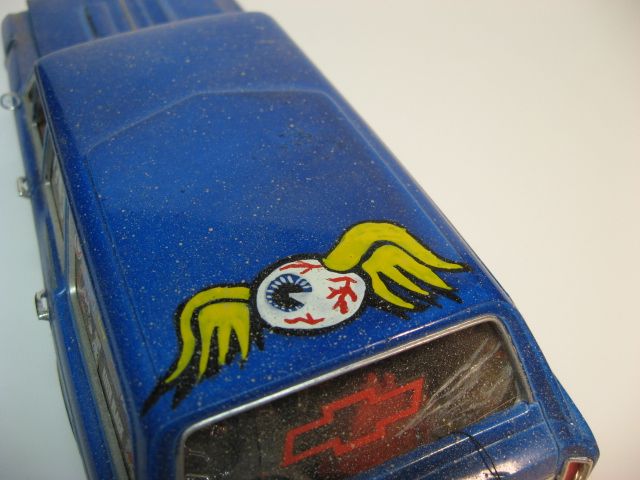 Edited by Pullin Gears, 25 March 2013 - 09:52 AM.