This truck is going to be my entry for the Revell competition this year and here is what I got so far.
First the door handles, tail gate handle, fuel door and emblems were removed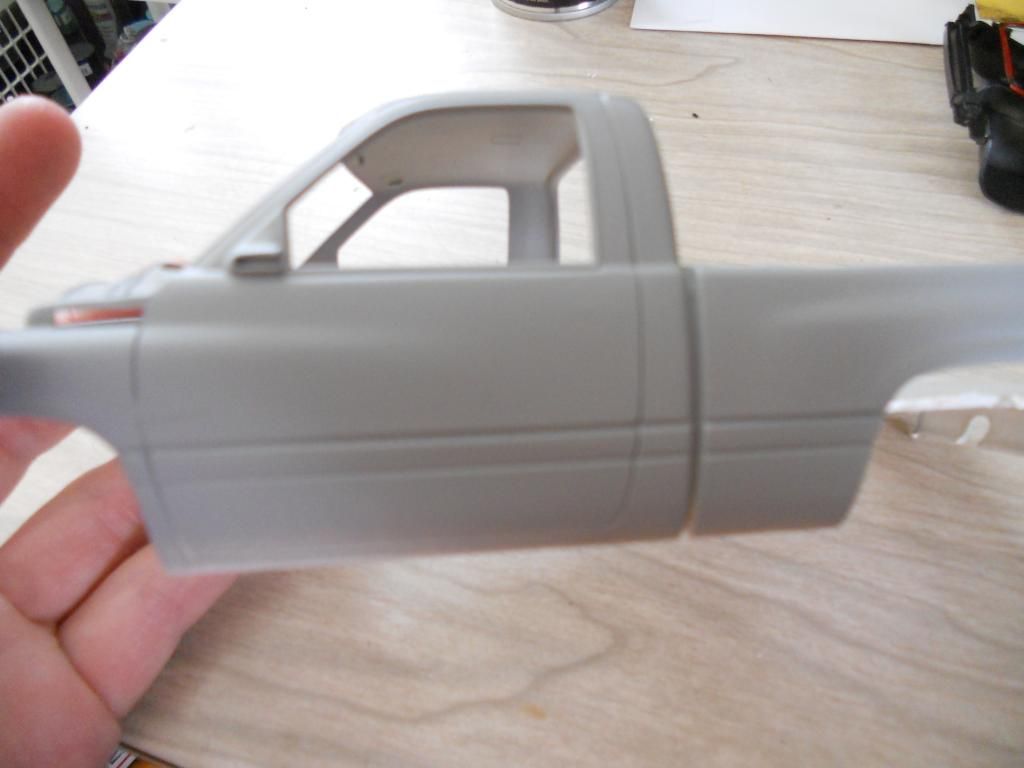 Then the rear wheel tubs were cut out to make room for the 23" Torque Thrusts  (yes I know the cuts are sloppy but the tonneau cover hides it)
I was first just going to cut the grille out and leave the 4 sections, but after I did I realized they weren't perfectly even so I eventually cut it all out to make 1 big hole
Next, the hood. This is my own custom creation made by molding a scoop from the Revell 02 Camaro to the Ram's stock hood. Took a good bit of time and filler to get the look right but I think it looks good. Also made the scoop functional.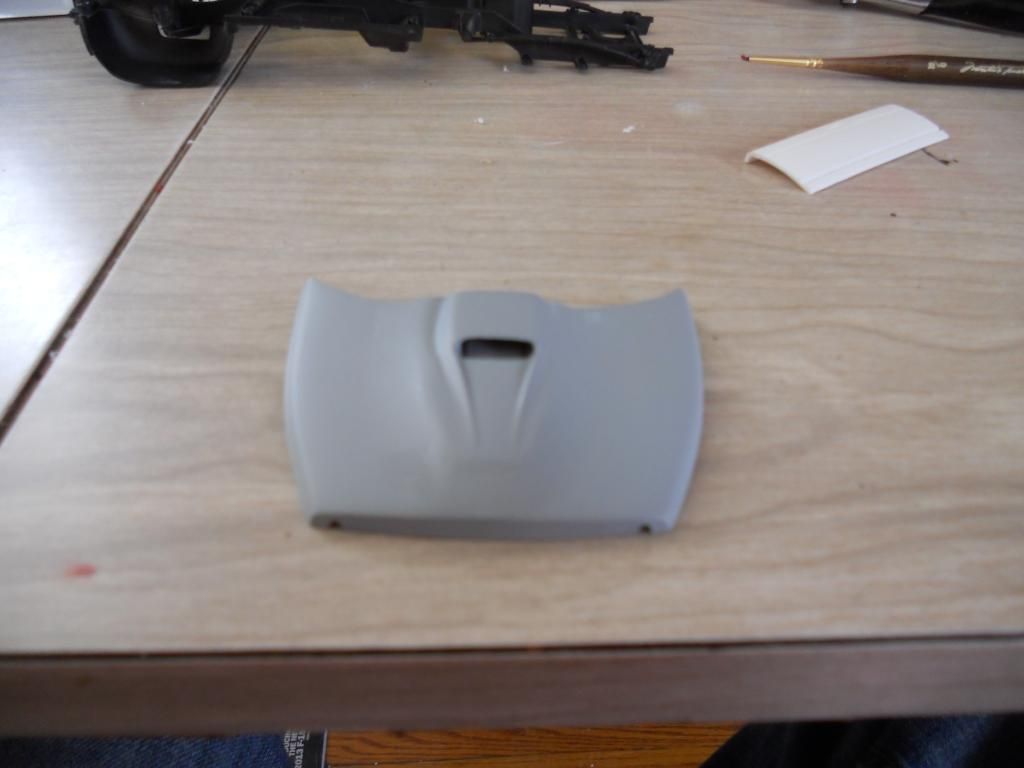 Here is a pic of the hood and grille molded together and in color,
The colors of this truck are all Testors Lacquers and the design uses Star-Spangled Blue and Fiery Oranges on the exterior, The interior is painted in Graphite Dust but I don't have pics of it yet.
Here is a shot of the body in color, the top half will be orange and broken up with a silver strip.
There's still a good bit of work to do but I think she's gonna look good when she's done!  Thanks for looking and let me know what ya'll think!