I have had this kit for a while. It was the one that was molded in metallic blue. It was in rough shape and missing most of its parts so I turned it into a barn/field find.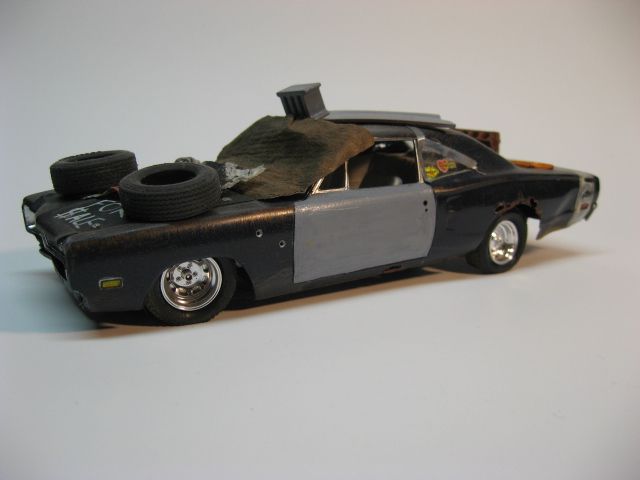 I made all the glass from clear plastic, used tape to "weather" the Super Bee stripe, and added some dents, rust, and primered panels
A couple tires and some body work and she would be good as new!
The owner is even ready to sell it!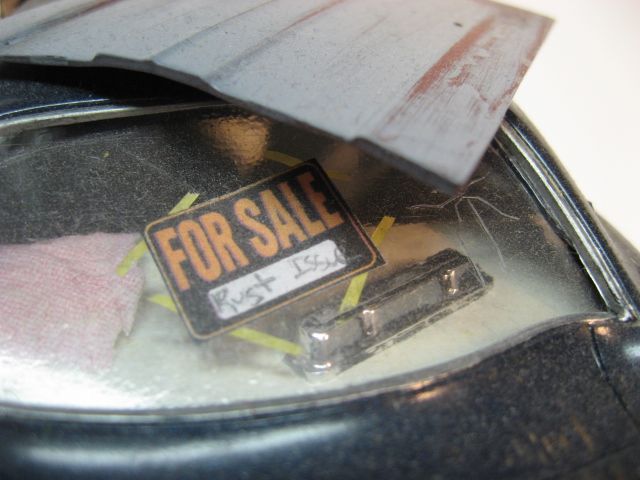 Ouch, rust in the pillars isn't looking too good