I've seen several people who are building short track race cars ask about "wide 5" wheels. There's several different sources for these, but if you don't want to order them and have a few tools and supplies, it's easy to make a basic set. Here's what you need:
Materials needed:
.010 sheet styrene
3/8" styrene tubing
.060 and .030 Plastruct hex rod
5/8 nylon washers from the hardware store
Deep open wheel backs from parts box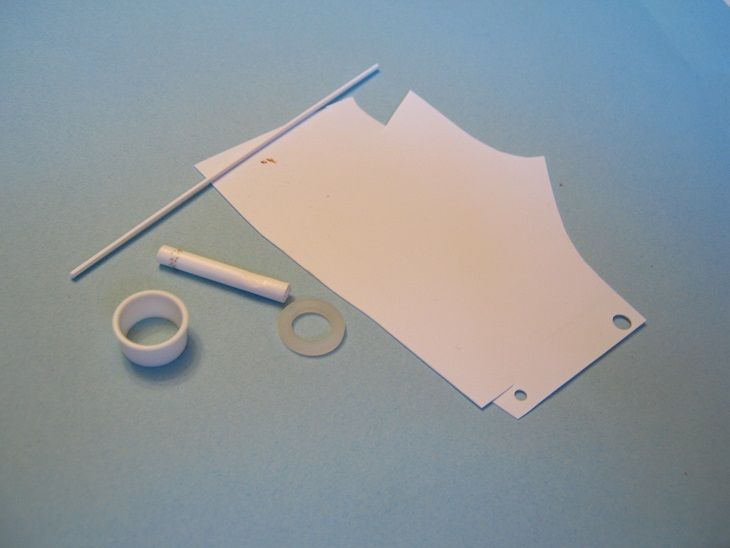 Tools needed:
Hobby knife
ruler
tweezers
Micro mark punch set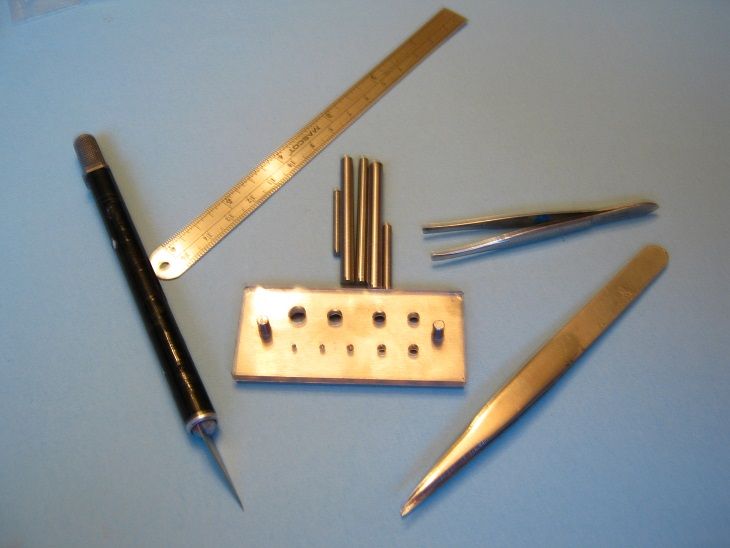 Start by finding some suitable open wheel backs from your parts box. An alternative would be to cut away the centers from a set of deep wheels, as shown.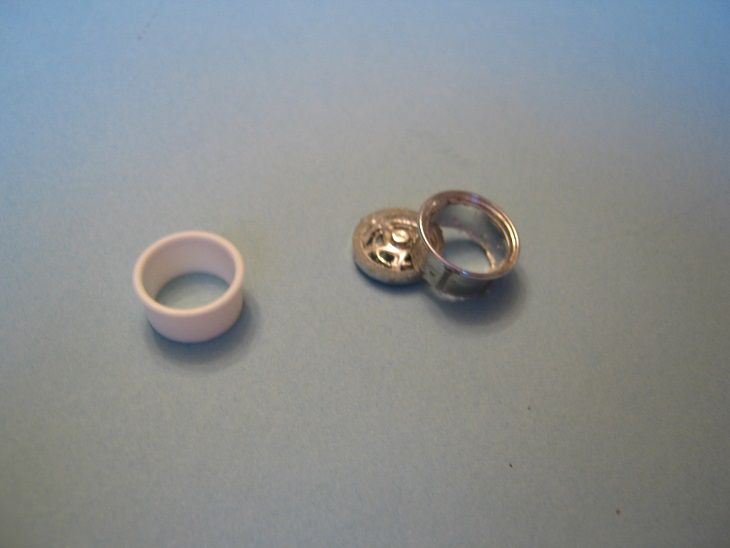 Next, cut a 3/8" long piece of the styrene tubing. This will become your hub.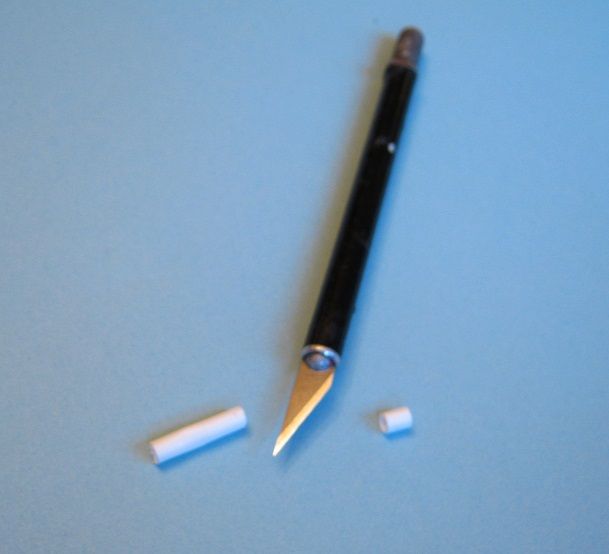 Cut a disc from the .010 styrene sheet slightly larger than the inside diameter of the wheel. As you can see, it doesn't have to be perfect. Glue the piece of tubing to the center of the disc, as shown.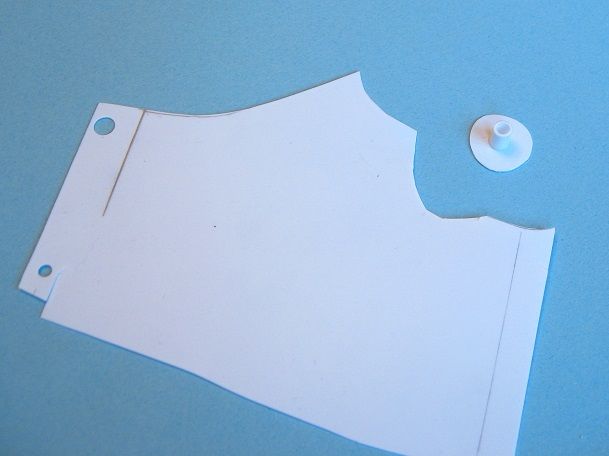 Next, punch out some discs from the .010 sheet using the punch set. I have no idea what the sizes are, but the biggest holes on each side of the punch set look good to me. Glue the larger disc to the top of the hub, then glue the smaller disc on top of that in the center.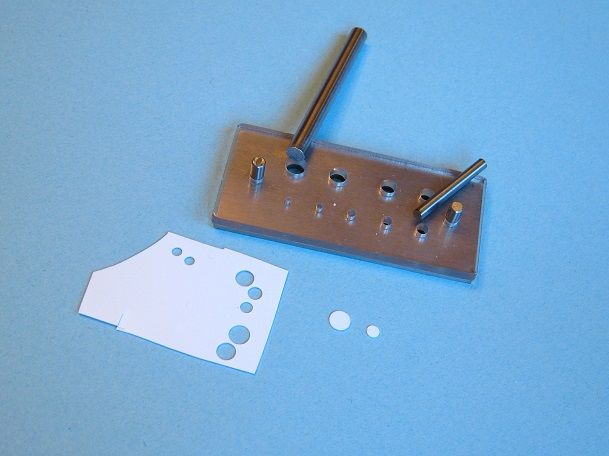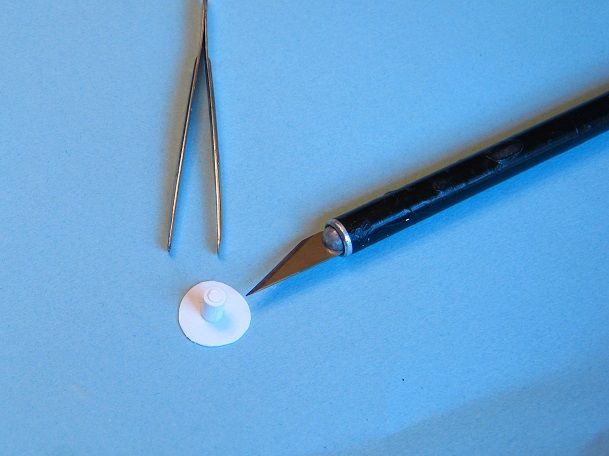 If you don't have a punch set, an alternative way would be to slice off pieces of appropriately sized styrene rod.
Next, slice off some pieces of the .030 hex rod and glue them evenly spaced around the top of the hub plate. For the front hubs, use 4. For the rear hubs, use 8.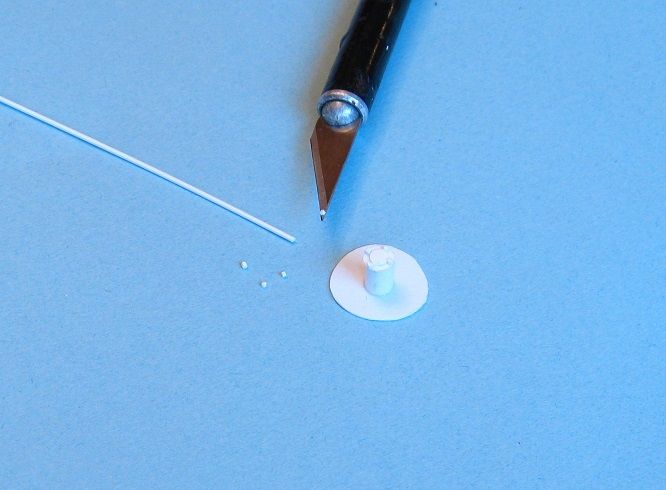 This completes the hub assembly. Paint it the color of your choice, in this case aluminum. Now we move on to the rim itself.