I originally posted this in the Show Us Your Drag Racers thread, but I felt it needed to be on its own.
Used a Jimmy Flintstone body over a Willy Borsch altered chassis. Scrounged up a BBC from the junk pile and made a new front axle to bring the nose up a bit and keep the bumper from scraping.
I figured that if Willy could go Funny Racing, then JJ could get wild in an Altered!
This was a nice slump buster!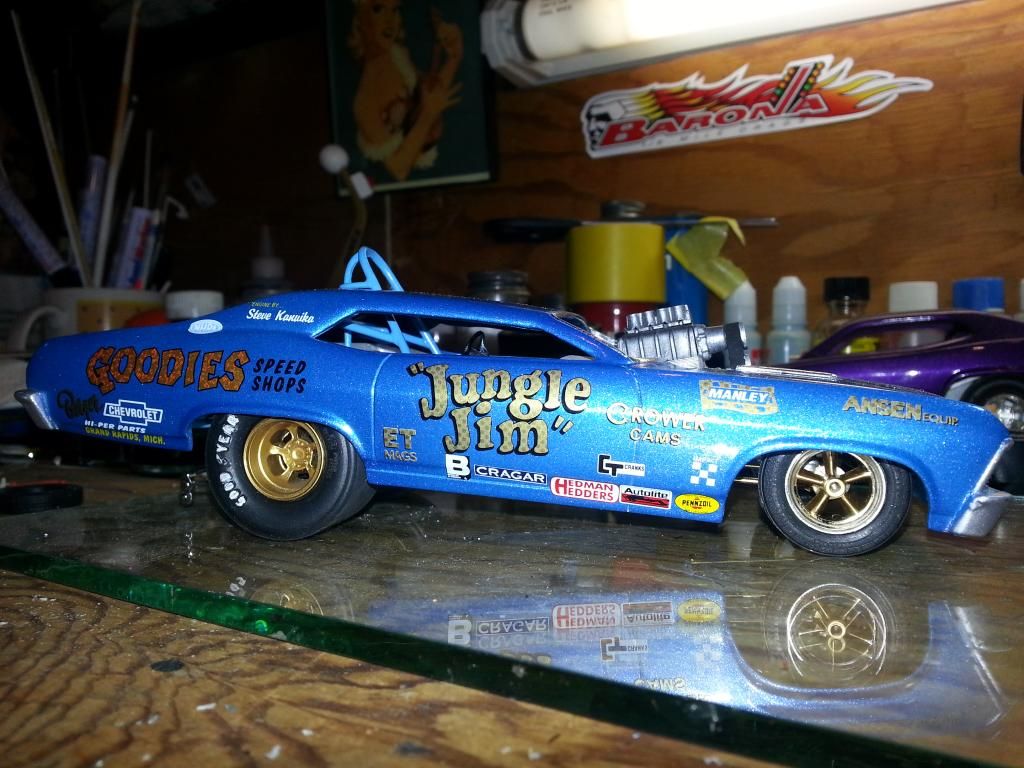 Edited by Daddyfink, 01 April 2013 - 03:43 AM.