Fiber optics is a simple concept, moving light along a clear channel in and shape to a designated location. The light source can be miles from the location but in the case here it can be 8 to 10 inches.
The colour of the light depends only on the source light. We will be using red, green, and yellow for this section. The light sources are shown in the previous post using s 3 volt battery.
I am using clear plastic window sprues for this section. They are heated to a thick consistency and slowed pulled out to become thinner along the run so they can be truned, bent, and run along inside the body of the vehicle or in place of brake lines or fuel lines to get them to where you want the light.
I left the ends larger so they can be used as the actual light. we will get into controlling this later.
The ends are then exposed to the candle to make them smooth and polished. Be very careful and take your time pulling and polishing the ends, the plastic can catch fire and burn your piddies in a hurry.
Now you can test the finish light and channel.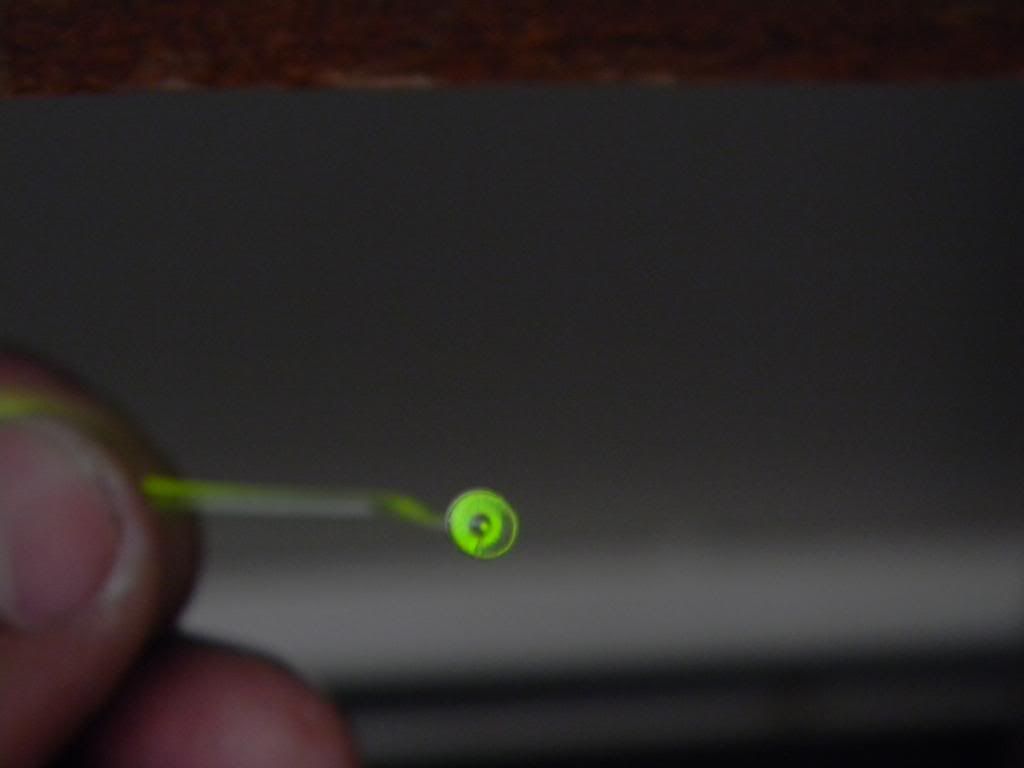 Note the "hole" in the light. That comes from the fact that the sprues are actually hollow and even when you pull them out they are still a tube. If you use "genuine" fiber optic material this will not be there.
Thanks for watching and comments are very welcome....

Kenn