I got this for a Christmas gift from my fiancee this past Christmas, but have been unable to do much due to a wrist injury and just before Christmas breaking a vertebrae in my back. I finally had a decent day a few days ago that I could stand to sit at the kitchen table and finally assemble it. I didn't do anything special to it, because of the current health problems and past problems leaving all my modeling supplies at this point still at a friend's house and I haven't been able to get them to the new house yet, so I didn't use any paint, glue, or even tools (with the exception of a screwdriver for the 4 screws) to work on this. It was truly a "Back to Basics" build for me, reminding me of the days when I was a kid breaking parts of the sprue and not worrying about seams or sprue attachment points. Of course, after things smooth out, I plan on a complete disassemble and rebuild. I was surprised, after building a few of this style kits, this has been the only one that did not require any glue at all, everything fit and snapped together tightly, with the exception of the driver's side tailpipe. It will need a little reshaping, as it looks as if a hanger has rusted off it. Anyway, enough rambling, on to the pics!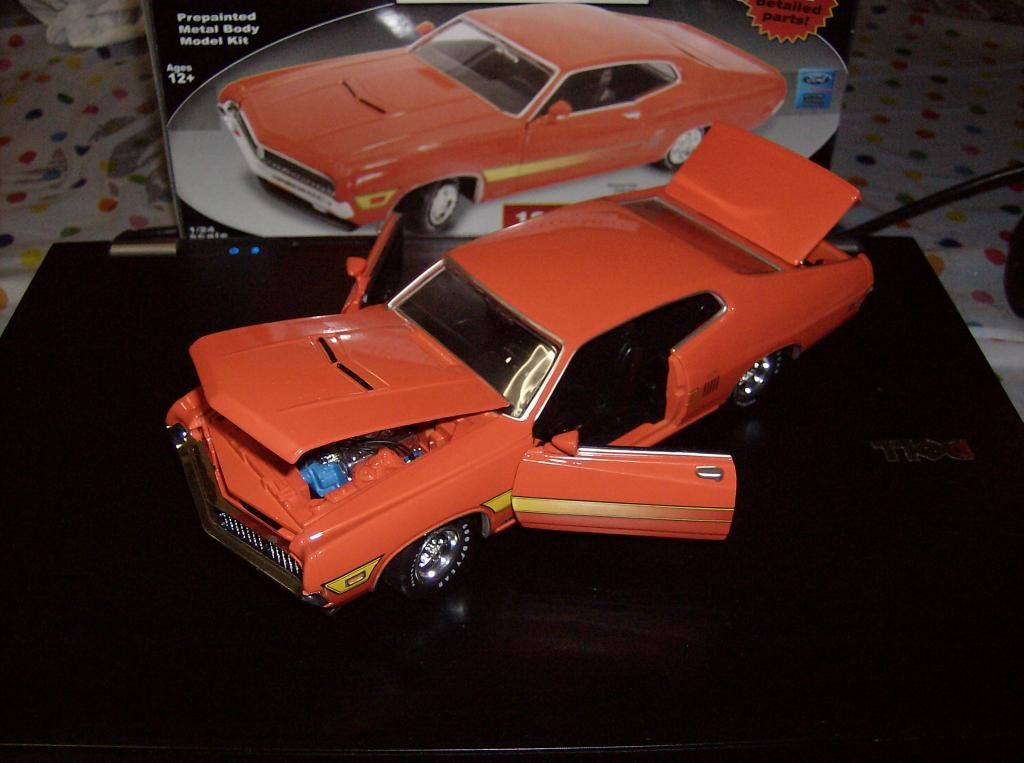 The sparkplug wiring is included in the kit.
The taillight panel comes pretinted red.
The only fit issue in the whole kit, the hanging driver's side tailpipe. Someone's off to the muffler shop!!