Won this on eBay, it finally arrived this morning, with the windshield frame broken, I'm pleased that it wasn't as bad as the 911 I built not long ago, but still a PITA, but a bit of cyano' and after it had dried up sanded it and reshaped the frame and re-did the panel line in the trim that will be done in BMF after the body has been painted.
Windshield Frame Repaired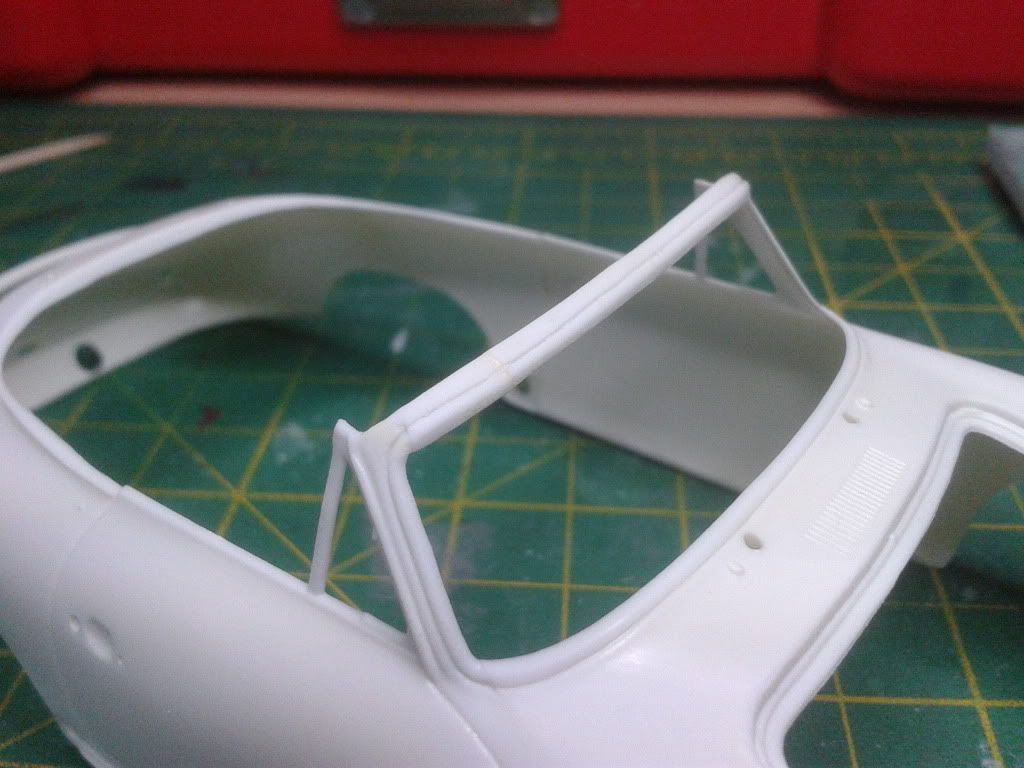 The body was covered in mold lines, on top of the front wings, around the rear wings and along to front panel, I spent around 30 minutes with a coarse sanding stick, floowed by a medium foam sanding block, I finally got them sorted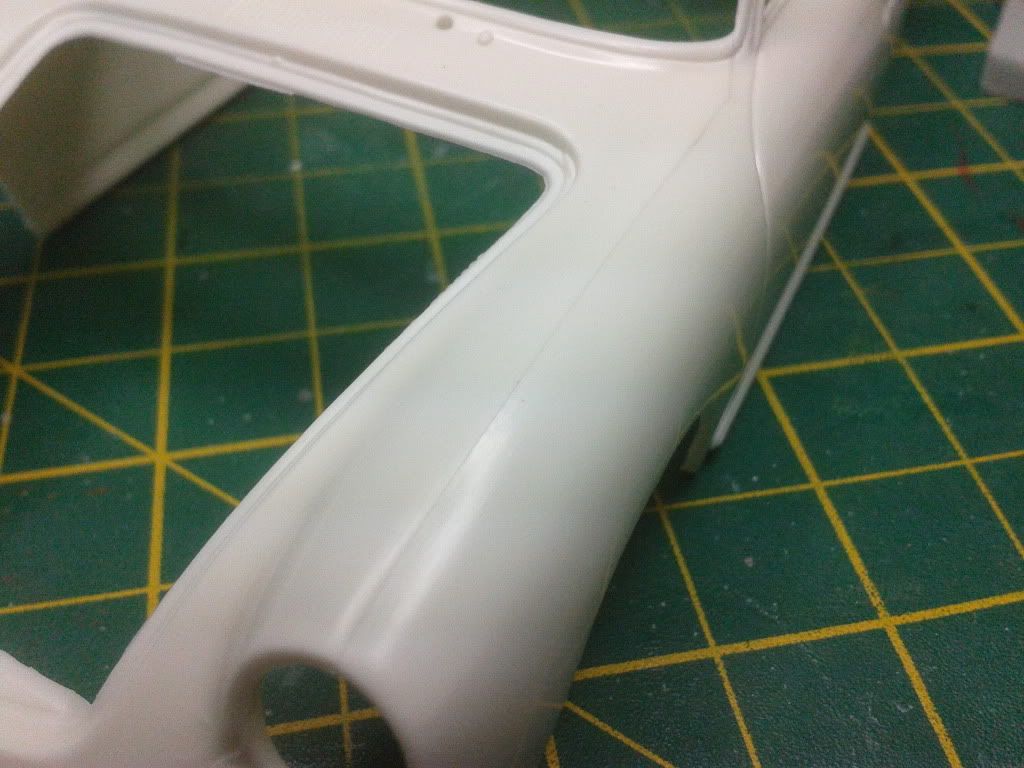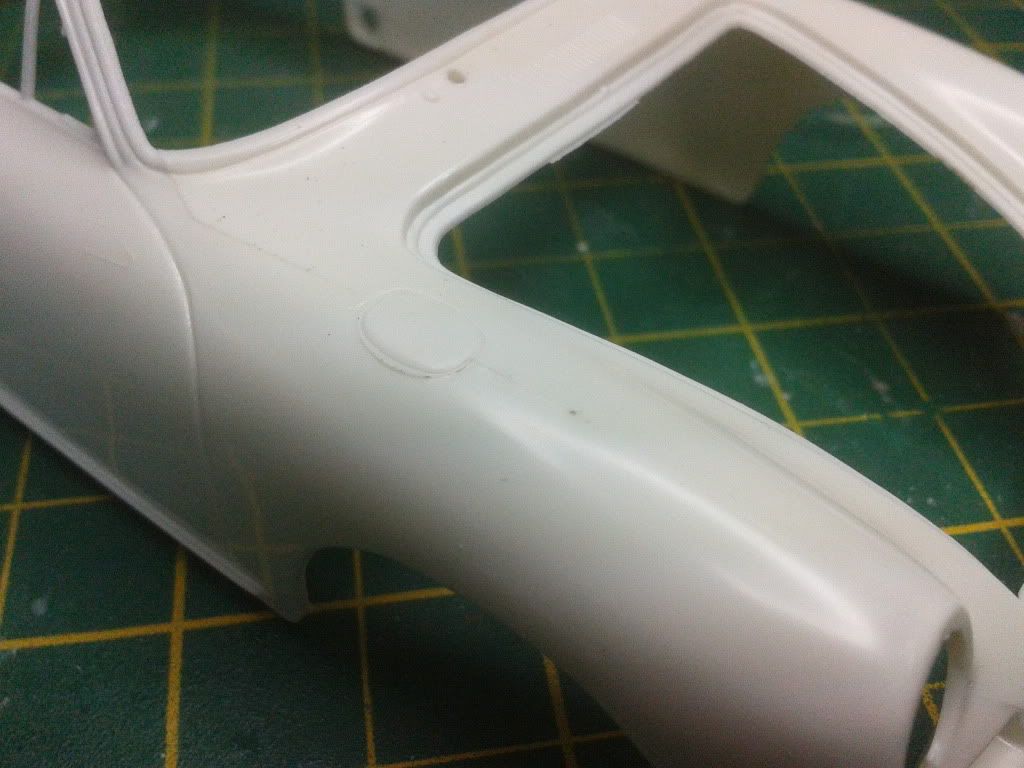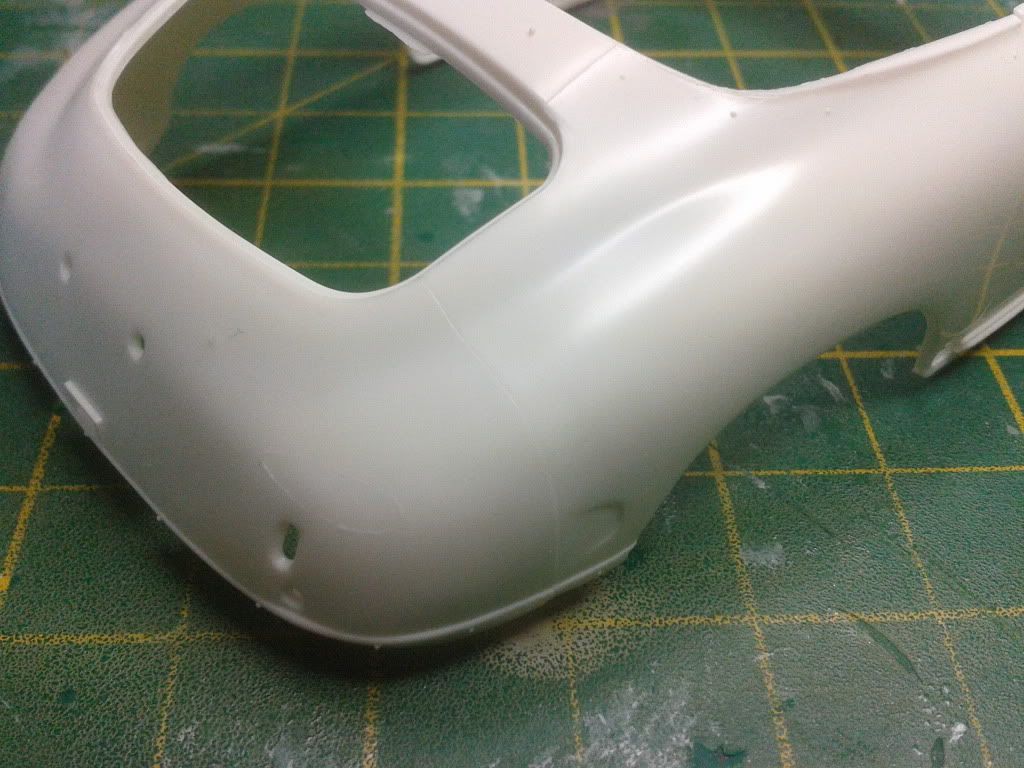 Body sorted
The build starts with the floorpan, and side panels, pretty much like building the real thing, there's a lot of parts in the kit, way more than the Fujimi 911 kit, but I'm sure I'll get though them all ...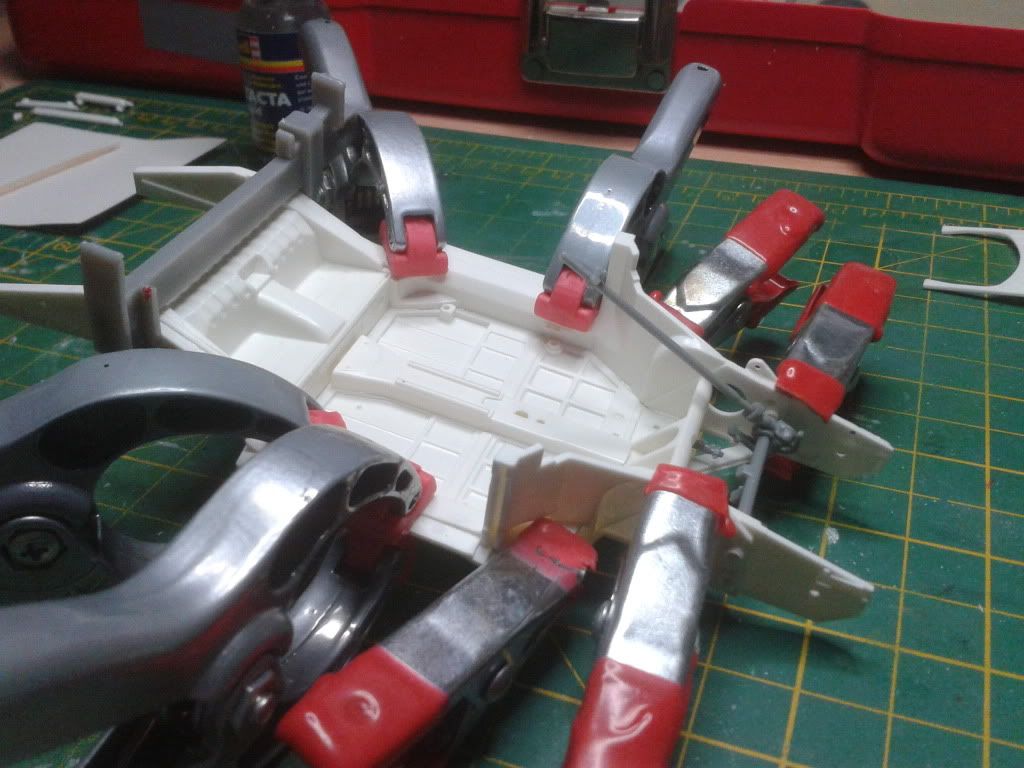 It is all clamped up and will be left overnight to dry out ....