My dad is in his 70's and he has a stash of model kits he bought up in the mid '80's. Unfortunaltely he stored them in the garage, eventually getting moved to the rafters.

 The garage wasn't ideal, and the rafters are even worse. I rescued his hoard, from slow heat destruction, and to build some for him. I know he's not going to touch these.
My goal was to try and get one built for Christmas.
After opening the boxes and inspecting them for damage (a few had tires melted into windows, bodies, etc. I was expecting worse) I selected an AMT '40 Ford. These are old  3 in 1 kits with metal axles. I was trying to build a period '50's style hot rod.
I didn't get it finished in time for Christmas, or his birthday... But I gave it to him on Easter. He seemed to appreciate it. At first he thought it was a die-cast and was handling it kinda ham-fistedly. I told him what I had doen, and he didn't even remember he had a stash of kits.
Anyway, onto the model. I usually do models with some degree of wear and weathering. When I try to do somethign nice and clean, the odds are stacked against me. First off, the decals in old AMT kits are about as thick as deli sliced ham, and have a border big enough to cause a dispute with the neighbors. This had flame decals for the fenders, but I couldn't get them to smooth out for my life, so I ended up removing those ones, and just leaving them on the flat areas of the hood and doors.
Secondly, my clearcoat wrinkled on the roof and trunklid. I used Krylon for the color and clearcoat, I think ther may have been some latent polish from when I polished the color coat.

 . Thirdly, when I was buffing out the wrinkles on the clear, I burnt through the paint in two spots. All of thes mistakes would be easy to hide/incorporate into a weathered build. My Dad didn't notice any of these flaws, and after a break I will start another for him, and hopefully get this one finished by Christmas.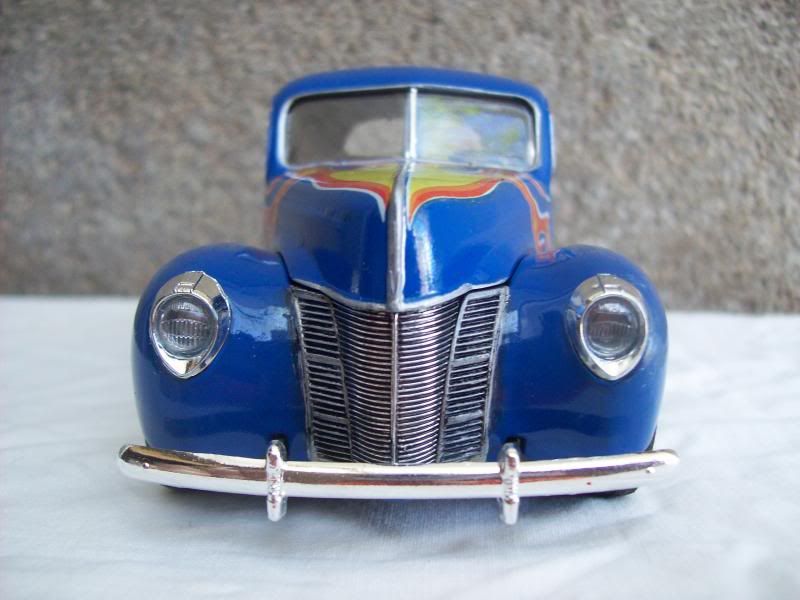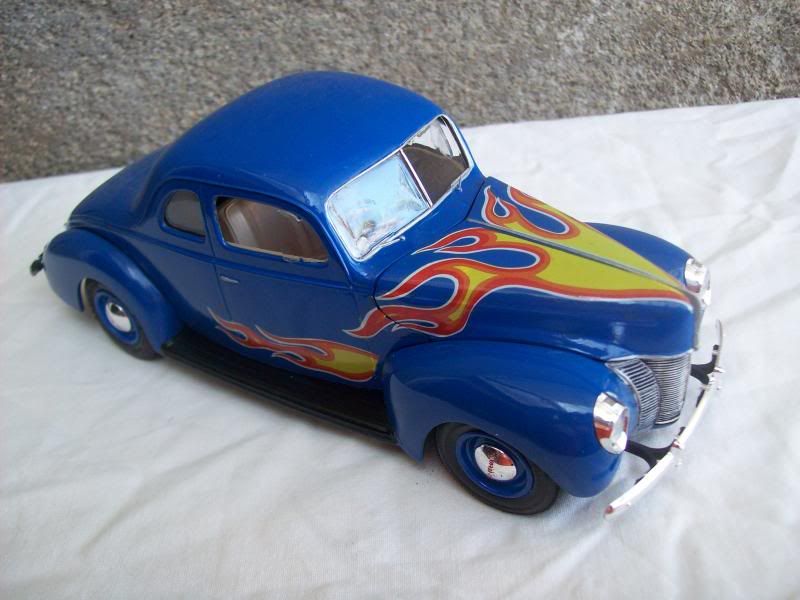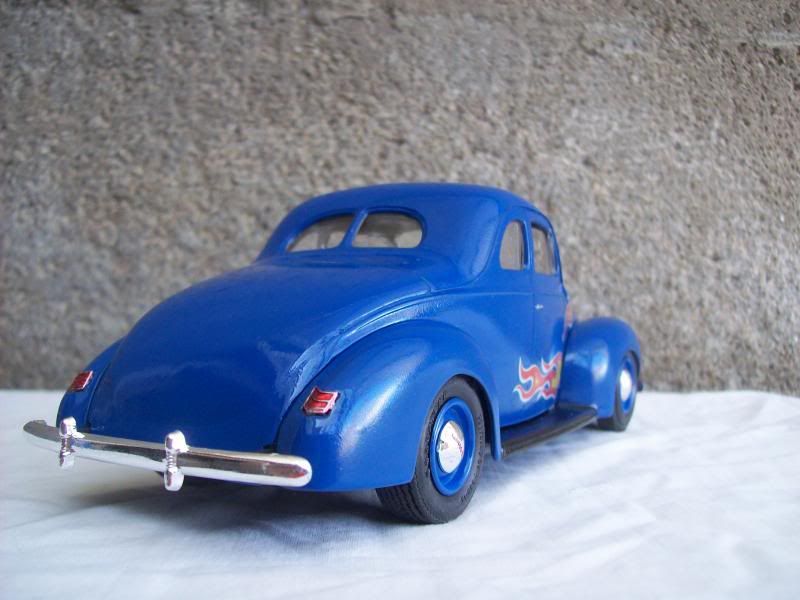 I forgot to get pic of the engine, because the hood wouldn't stay open, but here is underneath, I forgot to add the second exhausst pipe, the one is molded into the chassis.