One of the first kits I remember building as a youngster was AMT's Volkswagon Scirocco.  I remember having difficulty getting the whole thing together and it turned out to have a significant amount of glue.  I have thought about reliving that endeavor - and I recently purchased a replacement kit, so I thought I would show others what's in the kit...
This was an interesting time at AMT - I don't know the history of the the kit, but AMT had a couple very nicely detailed, state of the art kits in the late 70s and early 80s.  The Scirocco, Rabbit, and Subaru Brat are examples of such kits.  
Here is the kit circa 1981: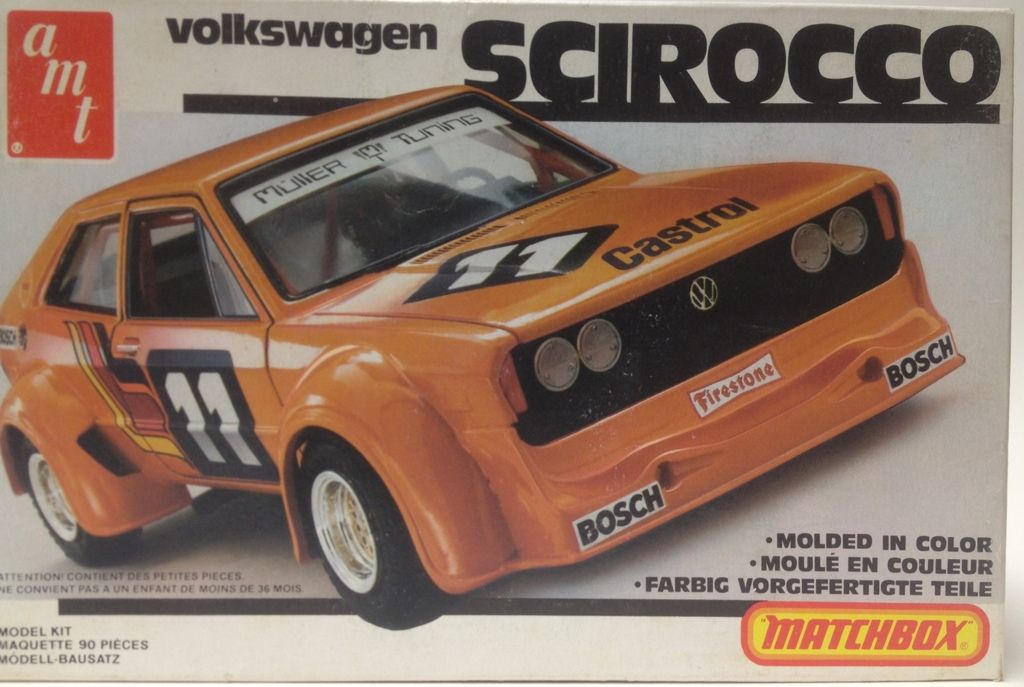 The body, nicely done aside from the horrible red plastic: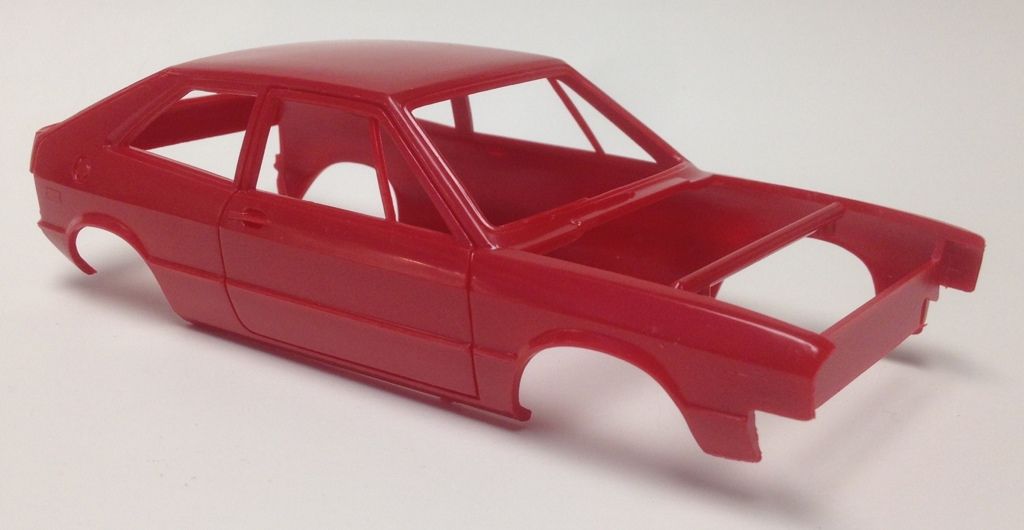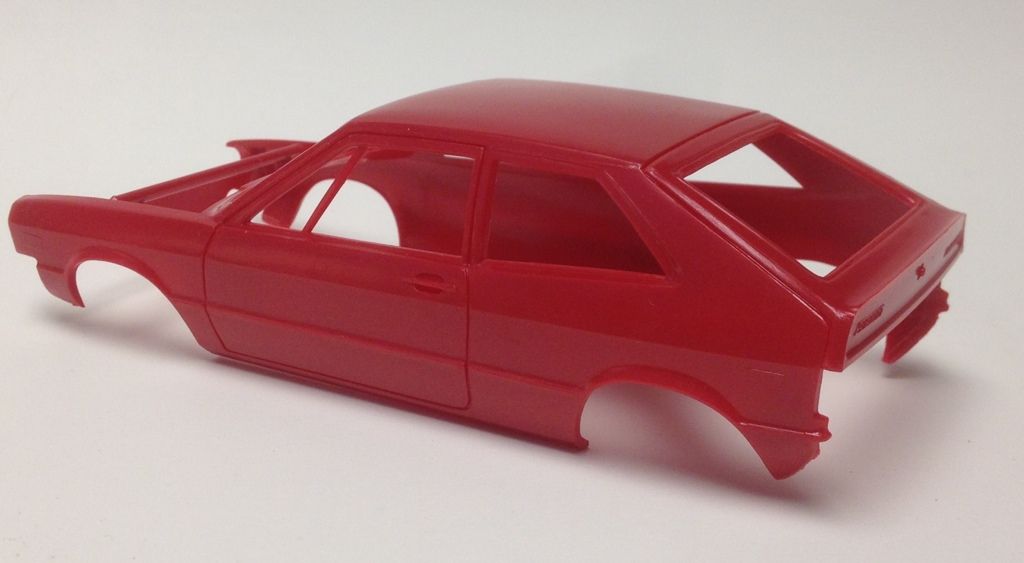 Parts - note separate interior side panels: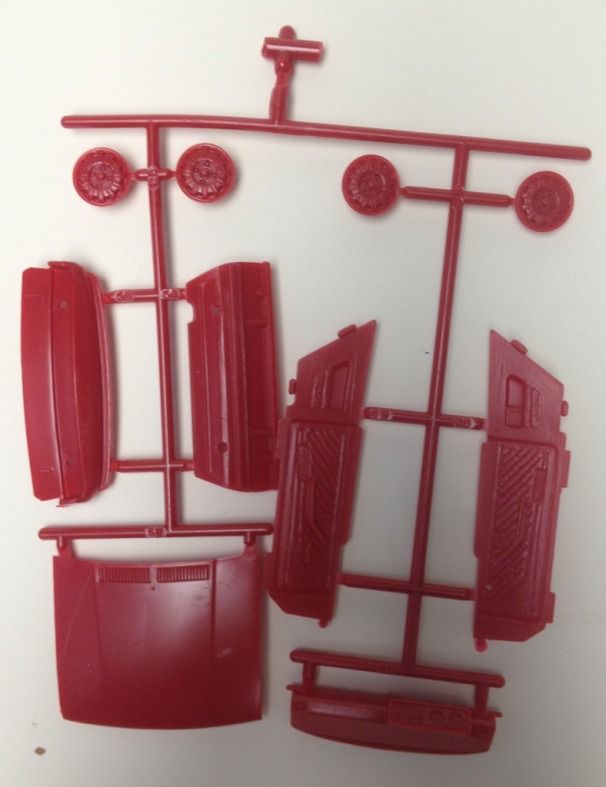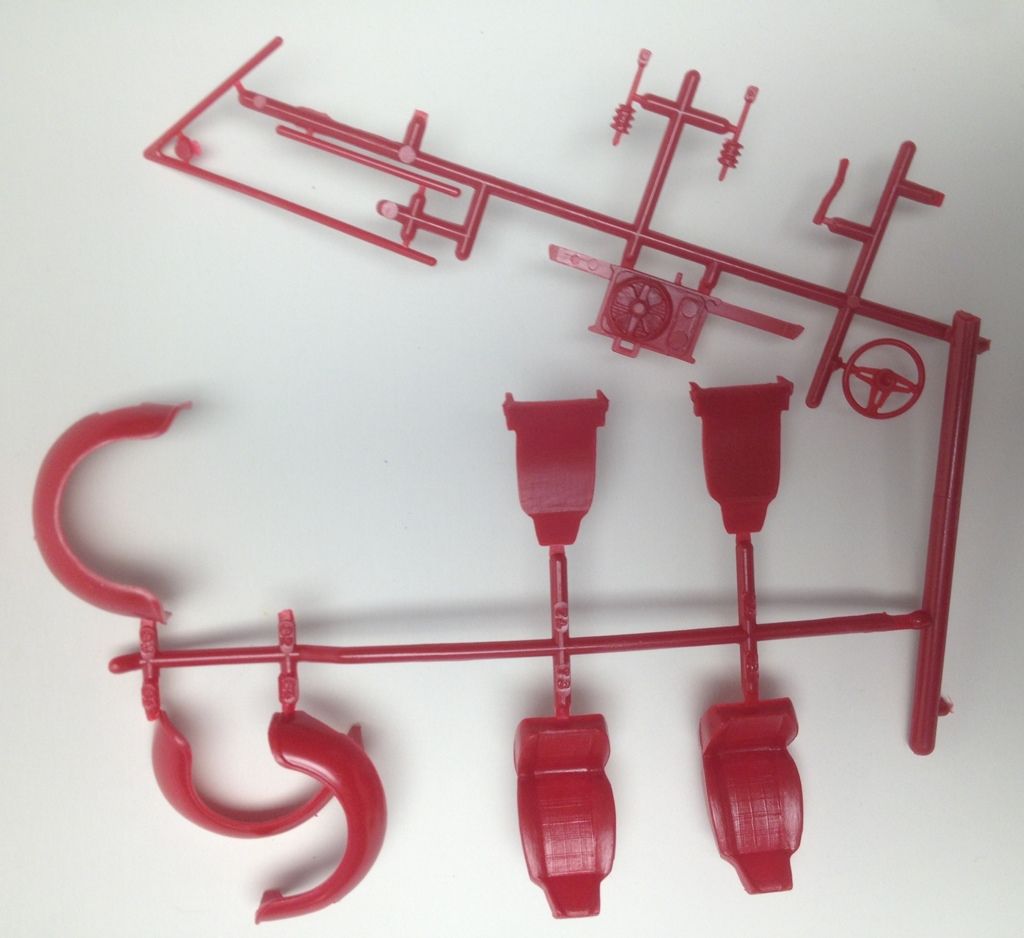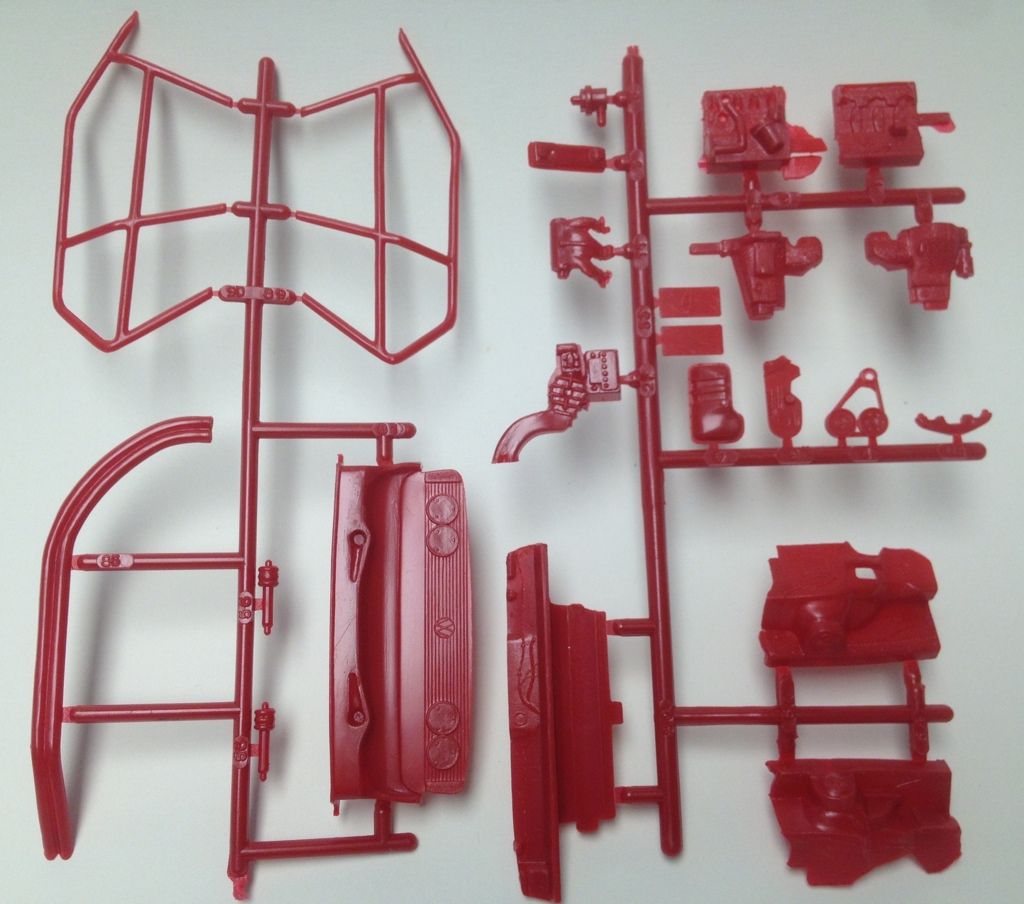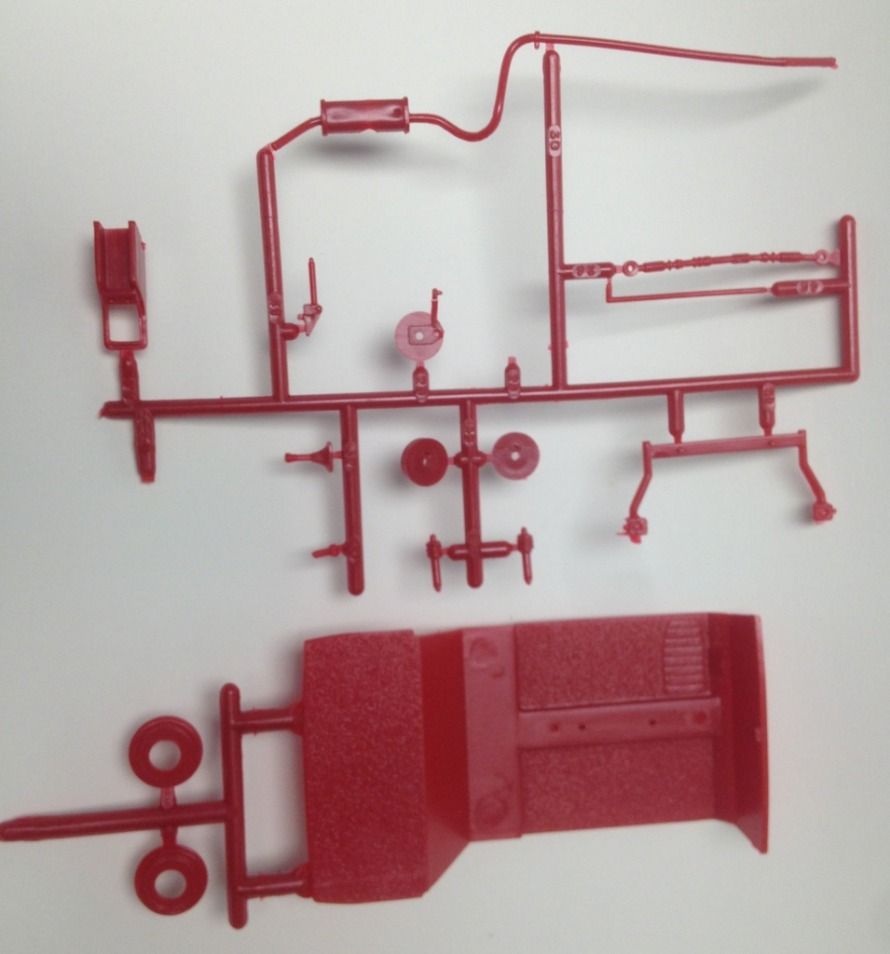 Tires - race tires are kind of truck like:
Chrome - nicely done wheels with open spokes: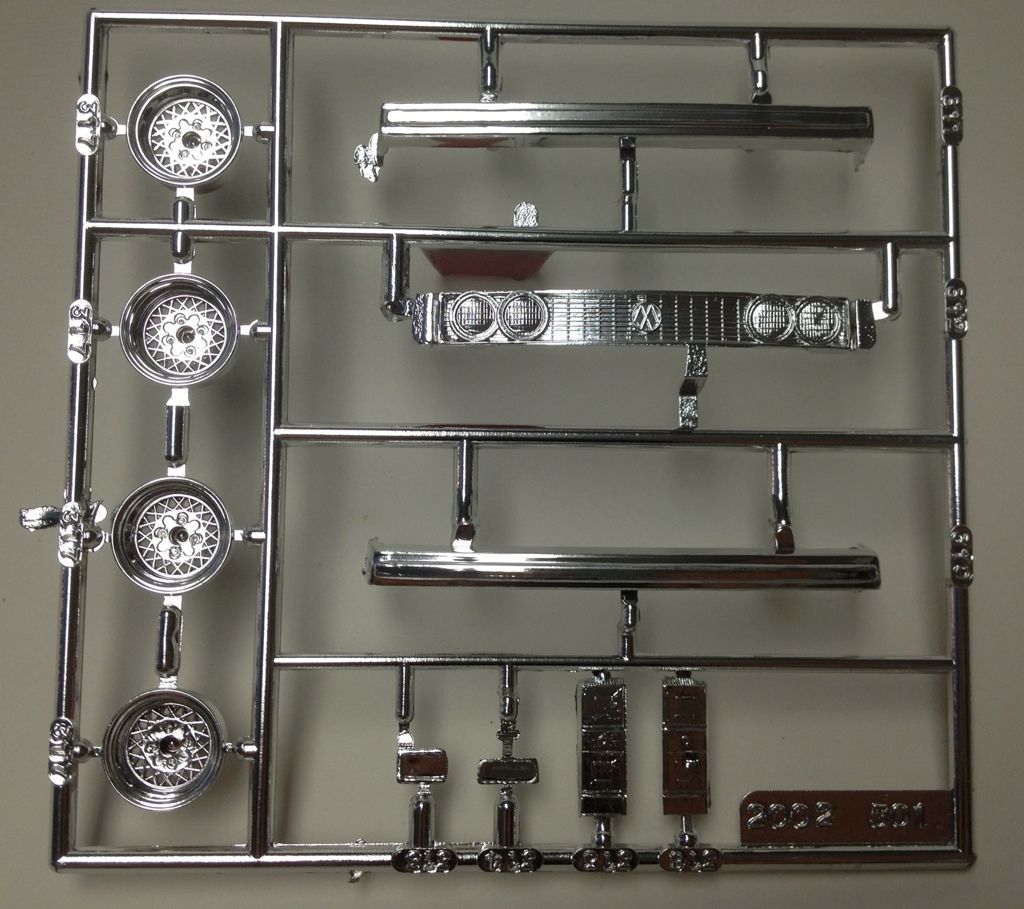 Decals:
Overall, this is a neat little kit that looks like the real car.  I am not even close to an expert on cars - even less so on VWs, so any additional information is more than welcome.  
Also, if you have pics of the kit built up, add 'em.  Pics of your old Scirocco?  Post 'em too.
Thanks!