Everything You Need To Know To Make Custom Decals
By CadillacPat
Part III
Preceding parts I and II showed you what Decal Paper to use and the necessary tools to cut and apply the Decals you create.
Before we go further let's look at examples of InkJet Decals and how they are used.
Seeing what I make will give you ideas of what is possible for you and your projects with Clear InkJet Decal Paper.
All of my work is done with Clear Glossy InkJet Decal Paper from Papilio.com
Make sure when you order your paper you ask for Clear Glossy and not Clear Matte.
I don't like using the White because it is at least twice as thick as the Clear.
White is just too thick for me, especially at my usual 1/64 scale.
Let's take a look at what can be done with the Clear Decal Paper.
We'll begin with the simple stuff, Clear InkJet Decals on White Cars.
Here's a shot of some 6" 18 Wheelers that I did for a Convention.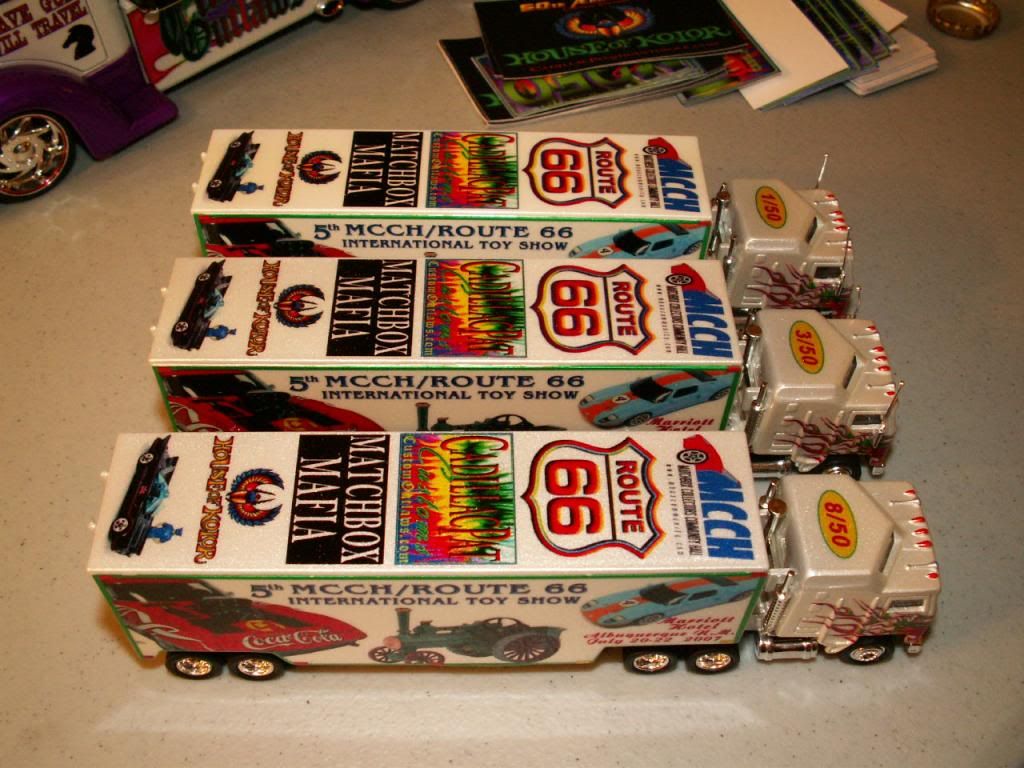 Colorcoat is SnowWhite Pearl that shines through the Decals as though they are backlit.
Colors all appear bright and true over HOK SnowWhite Pearl or HOK Shimrin White.
Except for the 4 vehicle images everything is created from scratch in PhotoShop.
Vehicle images are cut out in PhotoShop, in some cases because of insufficient resolution, colors needed to be enhanced, saturation increased and brightness and contrast fine tuned, edges cleaned up and sharpened.
PhotoShop allows you to take okay images (of low internet resolution) and spiff them up so they can be used.
Still you always want to start out with the highest resolution possible in your found images on the Net.
A SnowWhite Pearl HotWheels Passion,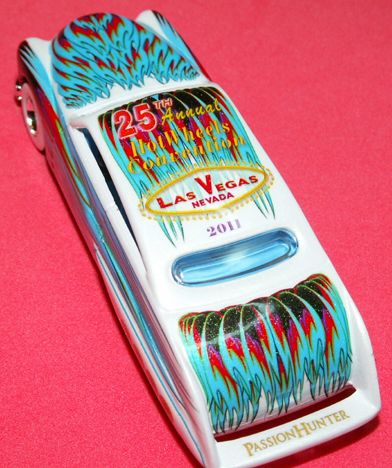 Again, the HOK SnowWhite Pearl shines through the InkJet Decals making them as bright as possible.
Each Decal, sides, roof, Hood and Trunk are all built right on top of scanned images of those parts of the casting.
Like this,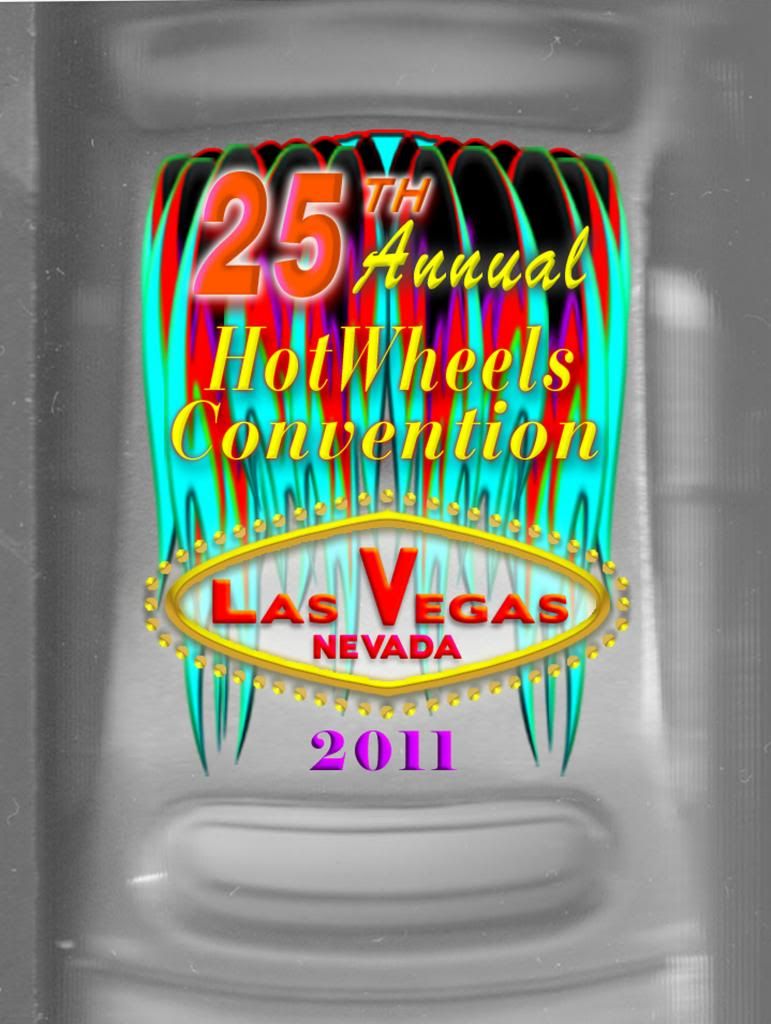 The casting is laid upside down on the Scanner, the image is cropped and saved, imported into PhotoShop and then layers and layers of feathered flames, text, and shapes are drawn on top for a perfect fit.
Any part on any layer can then be recolorized or eliminated or edited to change the final image.
The stacks and layers of feathered flames are duplicates of this one image that are then widened, stretched or distorted to fill in the roof.
PhotoShop allows for one touch spacing and distribution to align everything on different layers.
How about some Racing Sponsor Logos that are so popular with everyone,  and the ever popular circle with a number in it,
The tiny points of light are specs of Brilliant Gold Pearl in the Clear.
The Sponsor Logos in some cases had to be touched up in PhotoShop.
The text in some cases has been replaced to match the original.
These changes make the images clear and distinct at such small sizes.
And, to give you some insight,
A Print Sheet of another similar design for a NASCAR Passion.
Cutting full Decal sheets into Quarter Pages (4.25" x 5.5") allows me plenty of Decals for a single HotWheels design, and saves Decal Paper and ink.
Pictures on DieCast,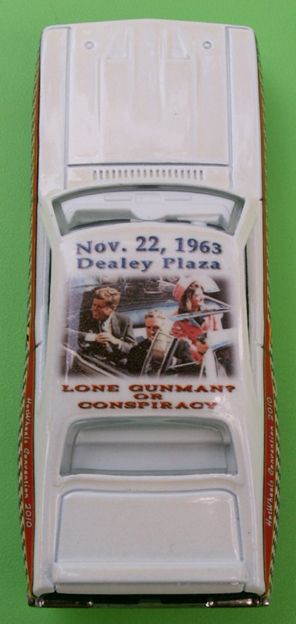 InkJet Clear Decals on colors other than White,
You can place InkJet Clear Decals over some colors with very little change in the color of the Decal image,
Here over House Of Kolor Zenith Gold, and also over a Duo Blue Green Pearl Ex roof, HOK Lemon Yellow Roof, Pale Gold HOK roof,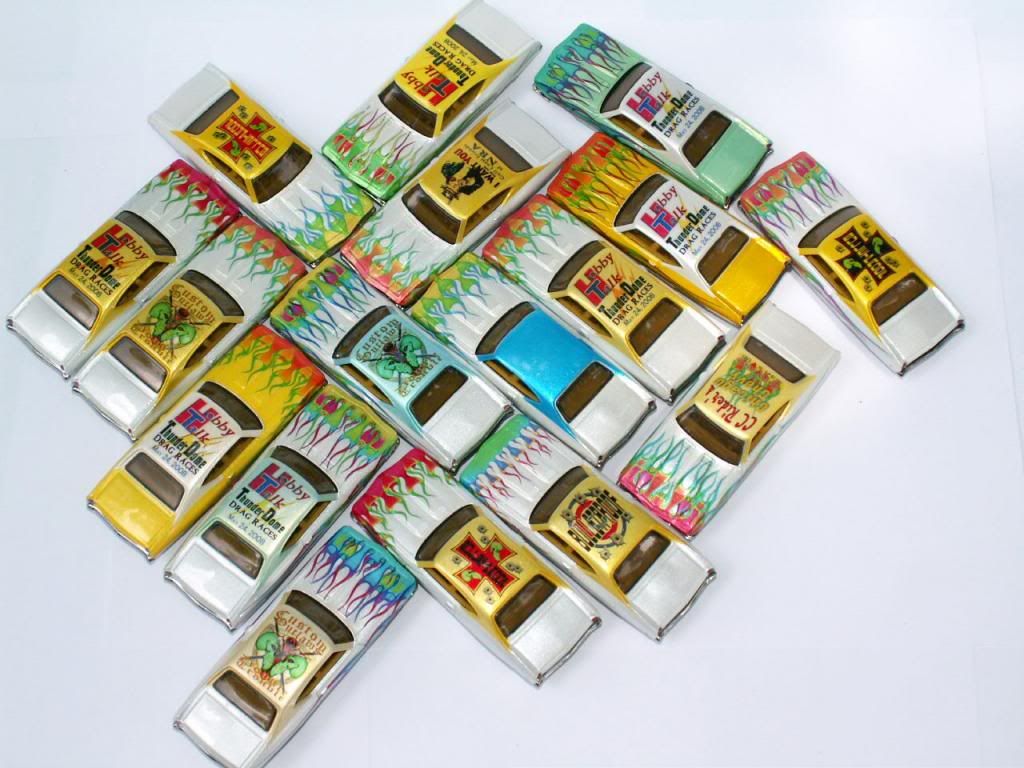 Bright Green Flames over HOK Lemon Yellow.
Covered with HOK Candy Pagan Gold, then HOK Urethane Clear with lots of Yellow Pearl Powder.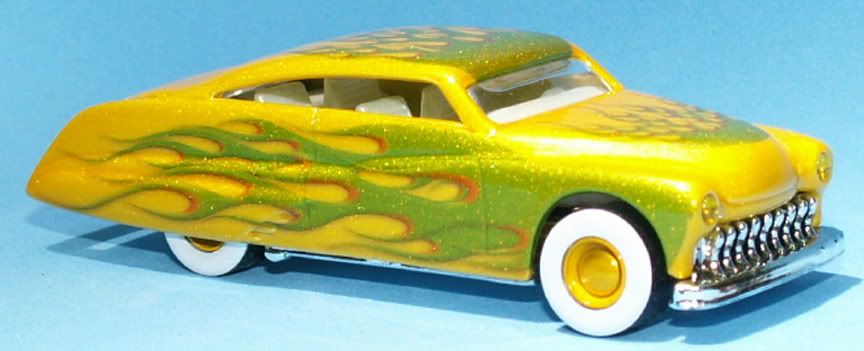 And what about the Black cars with brightly colored Clear InkJet Decals on them that I make.
How is that possible since Clear InkJet Decals disappear on top of Black?
Anything can be done, you just have to eliminate all the ways to fail.
Here's one of my Black Passions with Clear InkJet Decals.

Now,
Here's the Decals made for it,
Notice they all have a slight Black border around their edges.
The Decals are applied to a SnowWhite Pearl paintjob and then Liquid Rubber Mask is brushed over the colored portions of the Decal.
Mask is applied, the whole car is AirBrushed House Of Kolor Black and the masking is removed leaving what appears to be a Black car with brightly colored flames.
The above applications will get you thinking about what you can or may want to do to DieCast or Models.
I scan all my DieCast to create perfectly fitting Decal images.
HotWheels are cheap enough that if need be I can cut them up to get pieces to lay flat against the scanner screen.
In cases where you can't scan you can measure.
Measure, create your image and then make a test print on paper for fit.
There is always a way to do anything.
So these pictures will give you some insight to what is possible.
You've seen that creating Decals for White cars is real easy and making a previously thought impossible Black car with Clear InkJet Decals is also easily attainable.
It's just a matter of out thinking the Printer. 
There are more steps but they are all easy.
I taught myself so I can teach you and I'll try not to leave anything out that I deem important.
For a truly unique Model commemorating an event, or just adding on some flames or sponsor logos, your own Custom made Decals can be the key to a whole new dimension of Modeling.
Stay tuned for Part IV,
CadillacPat
Edited by CadillacPat, 16 April 2013 - 08:33 AM.