I love the retro graphics on this car so had to at least start to build it...I love the 60s era of NASCAR and this one also takes care of my desire to build a Ford COT.
So, here's what I got...Power Slide decals, Mike's Fusion resin body and the AMT 2010 Chevy COT snapper.
The resin parts have had a Wesley's bath and a soap and water soaking. Once dry I'll shoot some primer.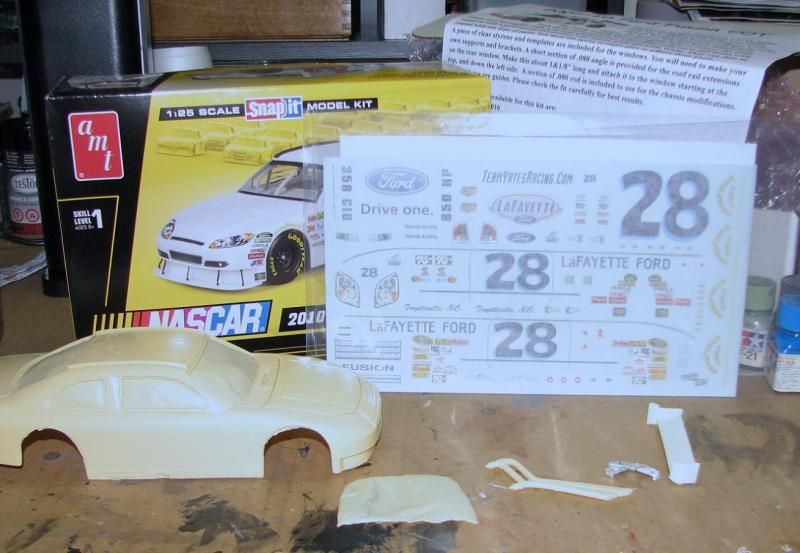 I'll need to adjust the wheelbase on the chassis, but I'm only planning on a shelf model, so the snapper chassis fits the bill and looks like it should fit the body. Comments and suggestions, fire away. This is my first resin  conversion, with a could more in the line-up!