Well this thing just fell together once all the pieces were finished.  The glass/headliner and interior went in with only a little persuasion.  I added an antenna from my parts stash.  After it all went together I cleaned off the smudges and fingerprints (Black shows EVERYTHING..!!)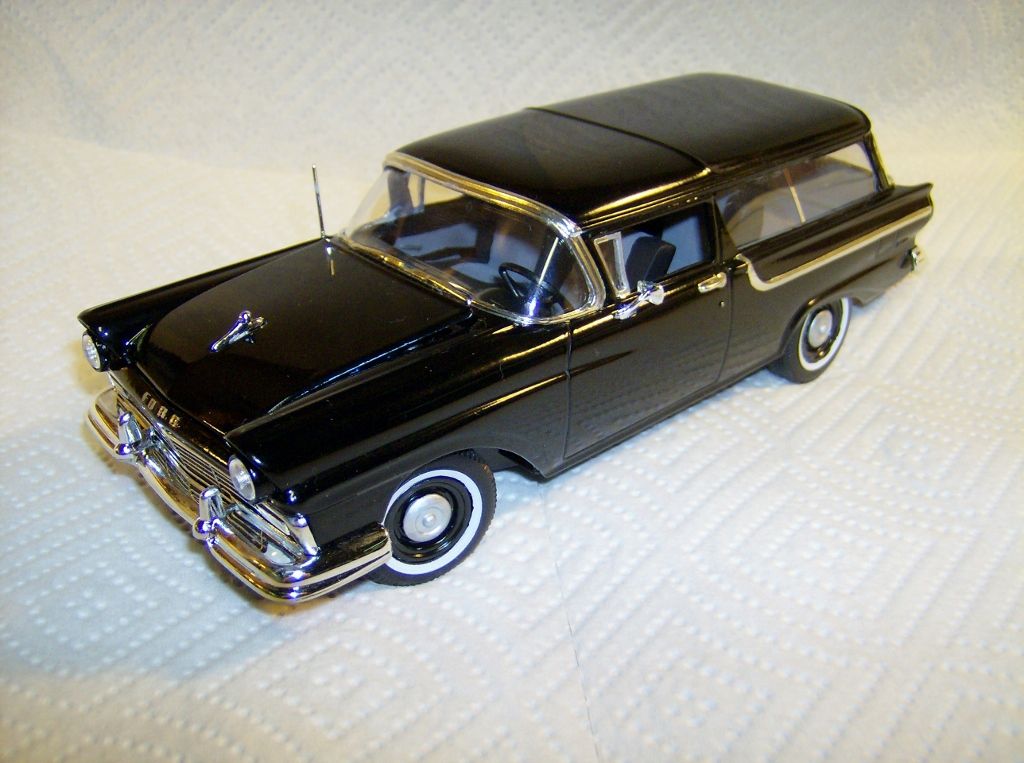 I was my usually crazy detail person self and added a bunch of stuff in the engine compartment.  Besides detail painting the battery plate, I added PE terminals and cables.  I "borrowed" a heater from a '57 Fairlane kit and mounted it on the firewall, then added heater hoses.  A resin master cylinder was also added to the firewall with a brake line installed.  Finally, I ran a line from the washer fluid container to the firewall.  I don't know if my friend in MN will appreciate all the added details, but it made me feel good to do it for an old friend.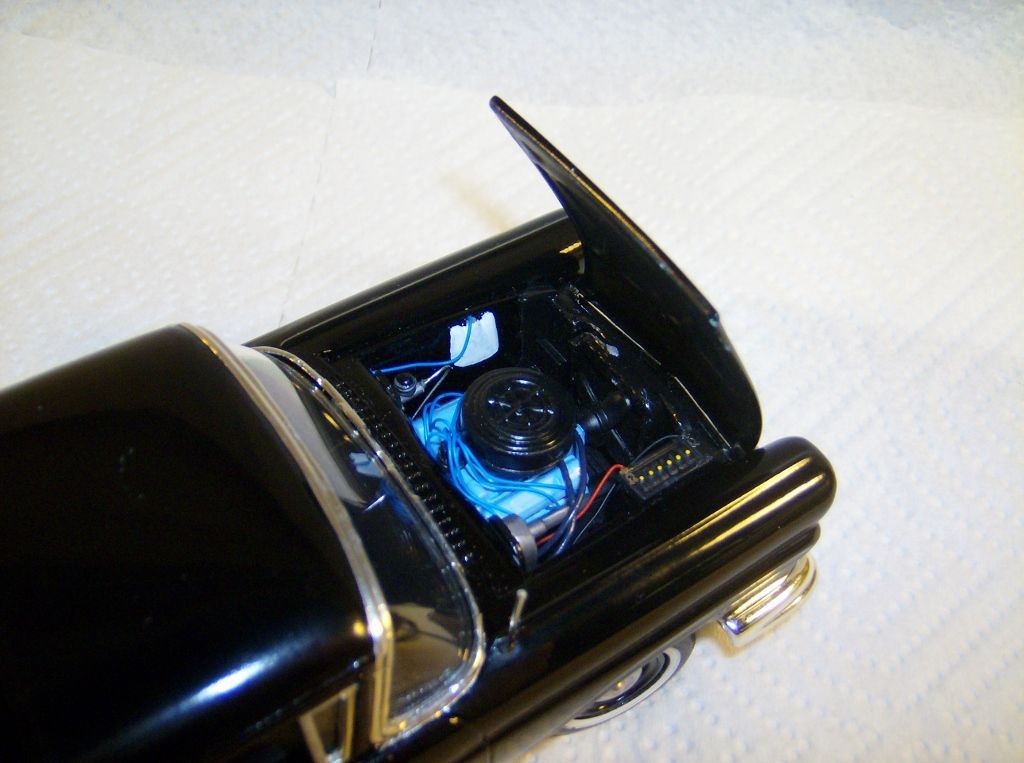 Now I have to decide whether I should ship it to him now, or bring it to the NNL East show in 10 days.  Of course then I'll be travelling to NC and FL after that and probably won't be able to ship it until sometime in June.  Hopefully Doug won't mind waiting that long to get it.
Thanks to all who look in on this.  It was a fun and different kind of project for me as I had never worked on or modified a diecast model before.  It was a good learning experience for me.