You can check out all the photos of this build on my Photo bucket page  http://s1214.photobucket.com/
After building the MPC Street Charger back in the 90's it made it to one model contest and took a ribbon only to suffer demise at the hands of a teenager. It has lived in a box till now.
I decided to give it a major overhaul. My skills have improved enough to do it justice.
The kit was pretty cool and fun to build but there was some things I never really liked. The width of the rear axle for one was going to change so I could lower it with the wheels tucked up in the wells.
This is what i'm starting with.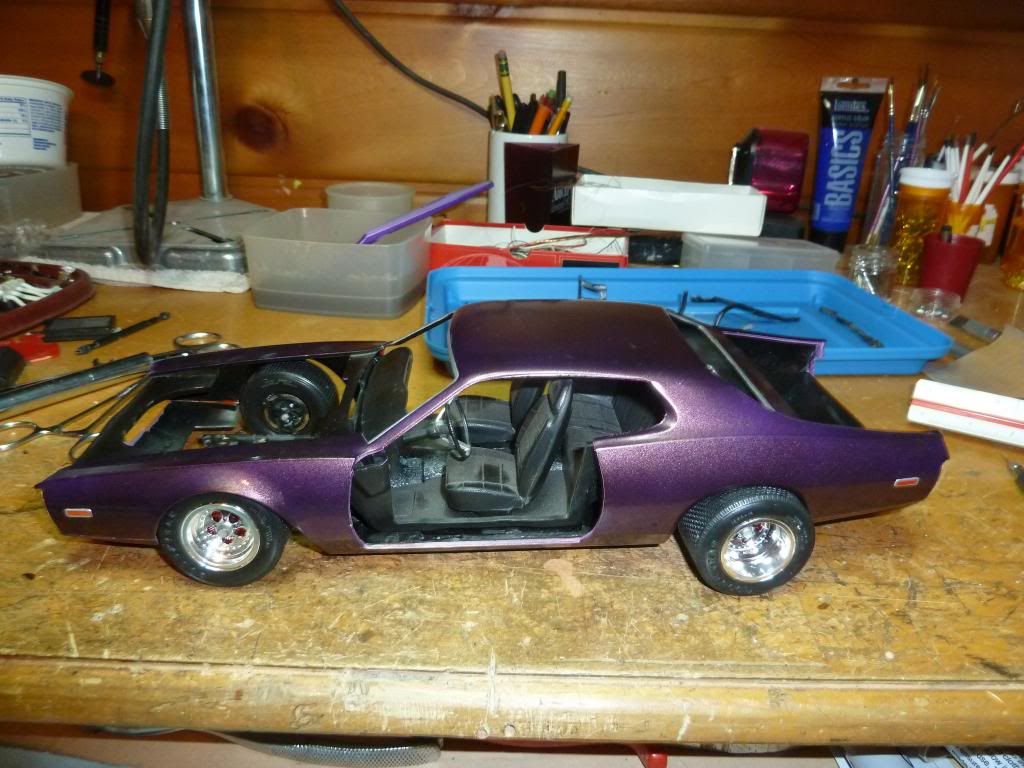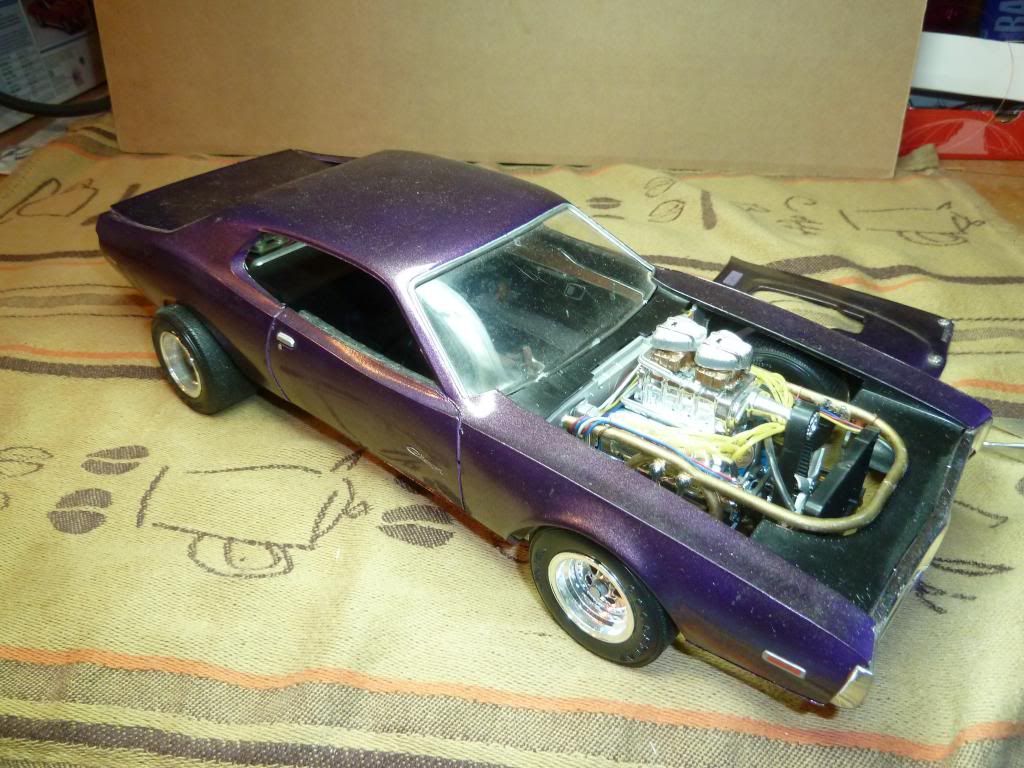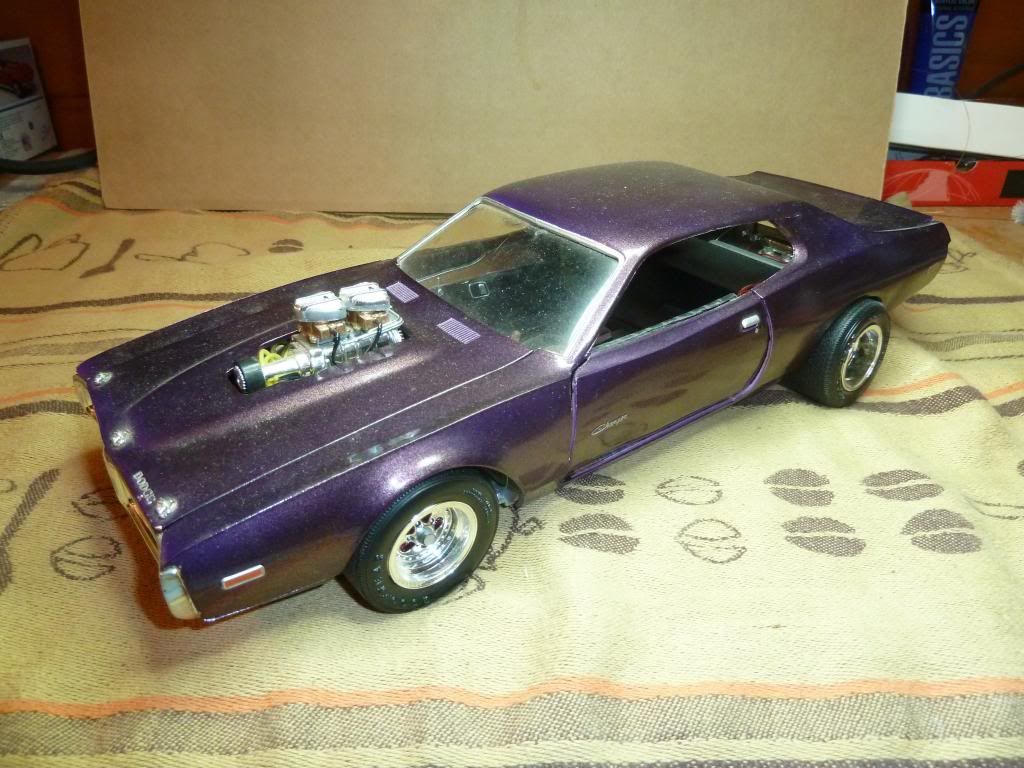 Here's the progress so far.
After stripping all the paint from the under body, I cut the frame away to allow dropping the body height.
Then I cut out the wheel wells.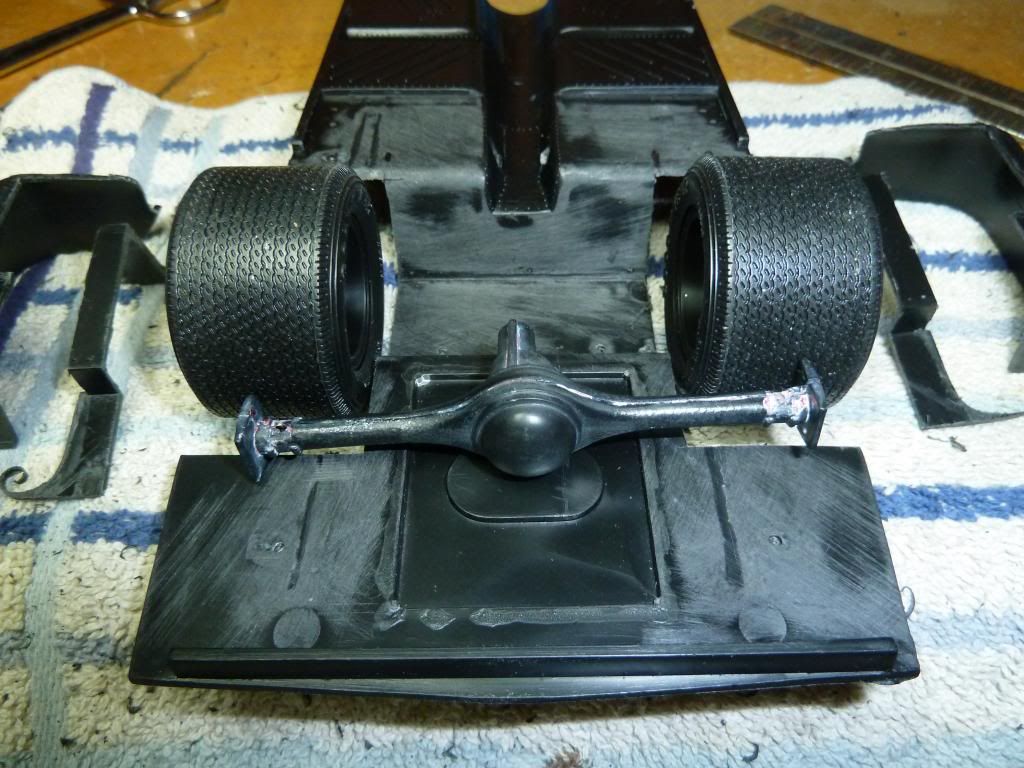 Edited by pandamonium2112, 29 May 2013 - 07:18 AM.