More front of engine & motor mount detail.
Research, research, research.
This first picture really clarifies several things for me, in that the motor mount tab is cast into the water pump housing.
The front cover/water pumps for the engine in the kit are cast as one piece & I'm going to separate it into individual components for better detail, but until I saw this pic, I was not clear as to how everything's suppose to look.
Now I can proceed on that.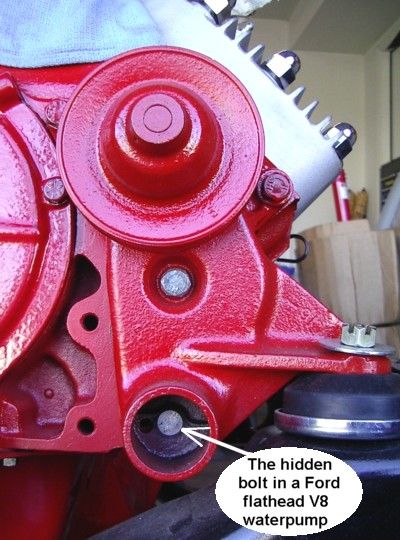 Edited by Ognib, 14 June 2013 - 04:06 AM.