After I saw Virgil's Morgan, I had to have one! The model is Minicraft's 1935 Morgan Super Sport.
It's almost absurd to post this in the "Big Boyz" section... yeah, it's 1/16 scale, but it's smaller than the typical 1/25 scale model! This thing is tiny!
Here are a couple of real ones... they were built for many years, very much unchanged until they "grew up" and had that 4th wheel added. As you can see, they were powered by a modified V twin motorcycle engine mounted ahead of the front axle. A driveshaft ran back to a rear-mounted transaxle, where power to the rear wheel was transferred via a motorcycle-like sprocket and chain drive.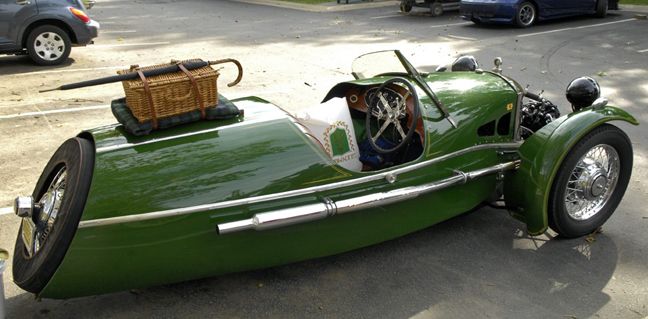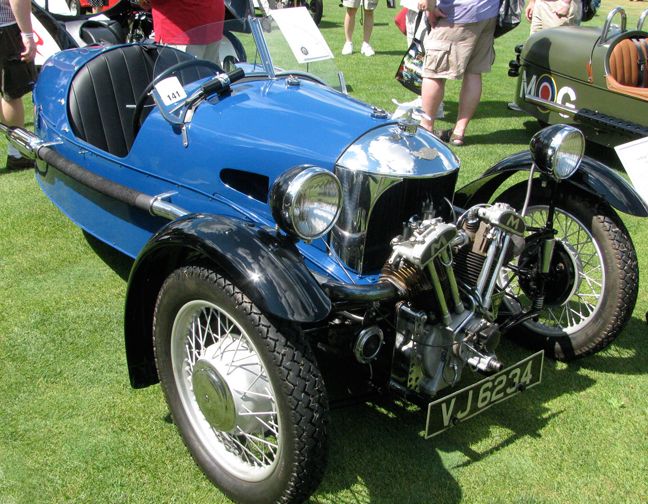 I started with the chassis, which is very spindly and fragile. It's so tiny, and the parts are so thin and flexible that it's like assembling a bunch of cooked spaghetti noodles. I used brass rod to make a new sway bar, the kit piece had too much flash to bother with. The white things on the lower axle will be the mounting brackets for the front brake lines (not included in the kit but very obvious and visible on the real car). The partially finished chassis so far: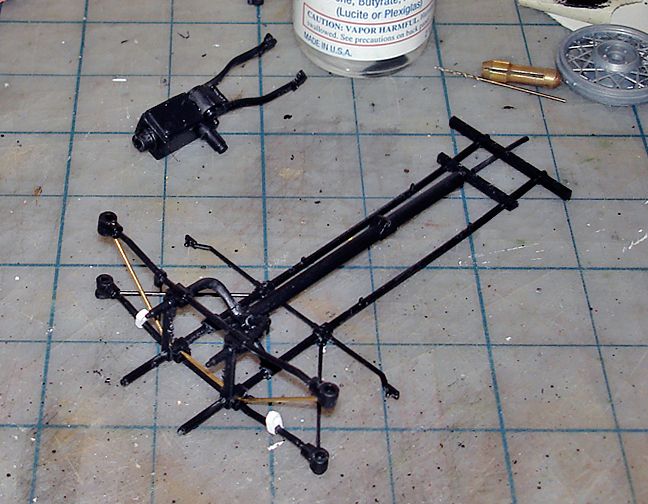 The kit is supposed to include a decal for the wood part of the dash, but that decal was missing from my kit... the perfect excuse to make a dash out of real wood. What looks more like real wood than real wood, right? Anyway, I cut the instrument cluster out of the kit dash, made a new dash from birch veneer that I stained and "varnished" with Future, and glued the instrument cluster back in place. The "chrome" trim ring around the gauge panel is thin solder, and the bezels on the instruments are thin rings I cut from aluminum tubing. I also added several switches that were missing from the kit's dash.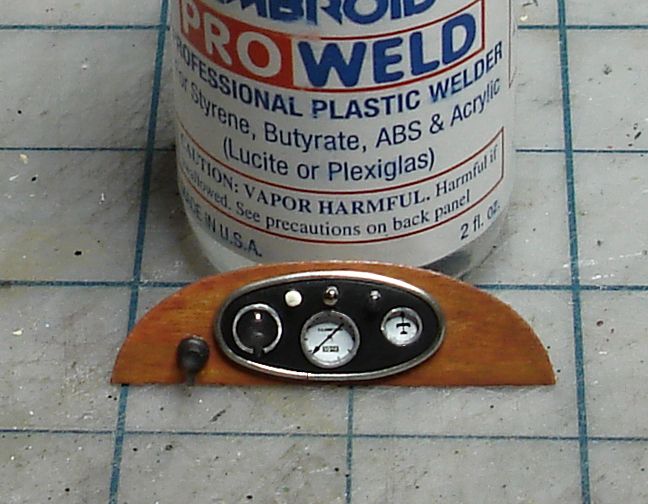 More to come...