Well it seems it's easier to start a new project than finish old ones. Anyways I bought a Fiat 500 kit made by Tamiya, which had been started a little, a few parts were painted but nothing was glued. Straight away I knew I will not use other than the body and small body parts from this kit since I remember still one Altered that was built from Fiat 500 on Finnish Model Car Forum...
After some planning, I decided to start with the Frame from AMT Double Dragster's Fiat Topolino. It fits nicely, only a little cutting and it will be just the way I want. Of course the plan is to fit the tires outside bodyline, and front tires won't be on the original place once they are done. Engine, I've planned, will be Early Hemi with Blower. I'm planning to go with '60s vibe on this one. The frame will be scratchbuilt, since I will build the Fiat Topolino also from that AMT Kit, but the frame will be used as a basis. Now there are no real axles, only plastic tubes that connect those tires together, tires and wheels may change as the build goes on, now I just threw the first ones I found for a little Mock Up.
I'm trying to build this one as nice as I can, and it will probably take some time, but I'm open to ideas and suggestions, as always.

This is the Base Kit.
My MockUp: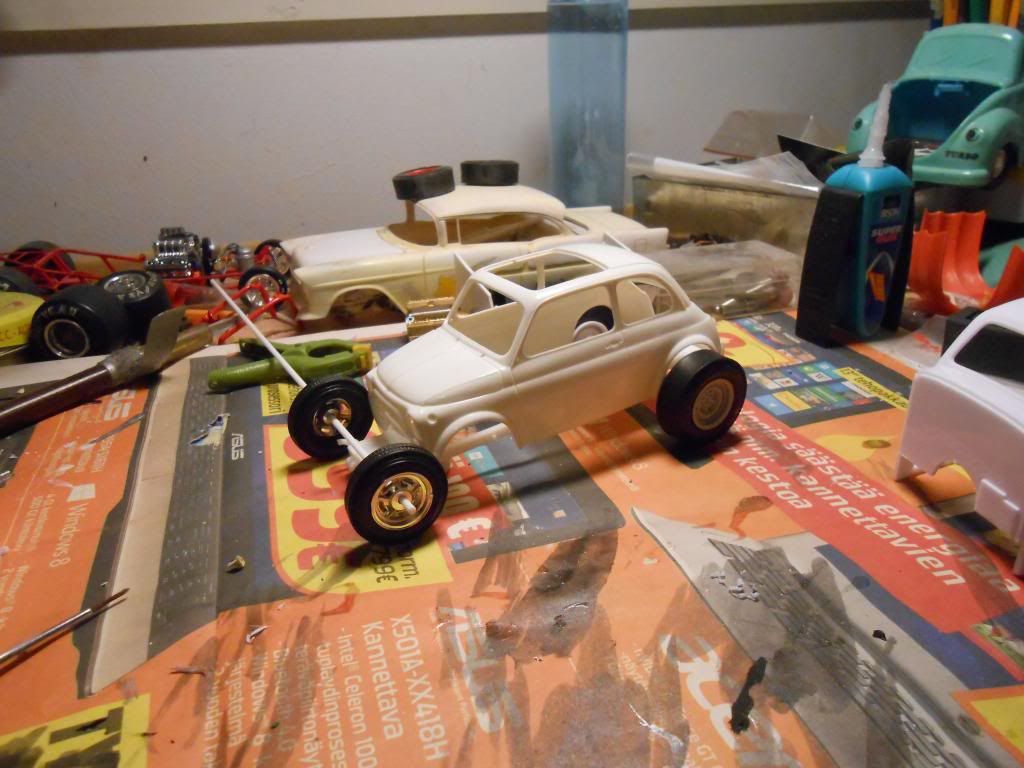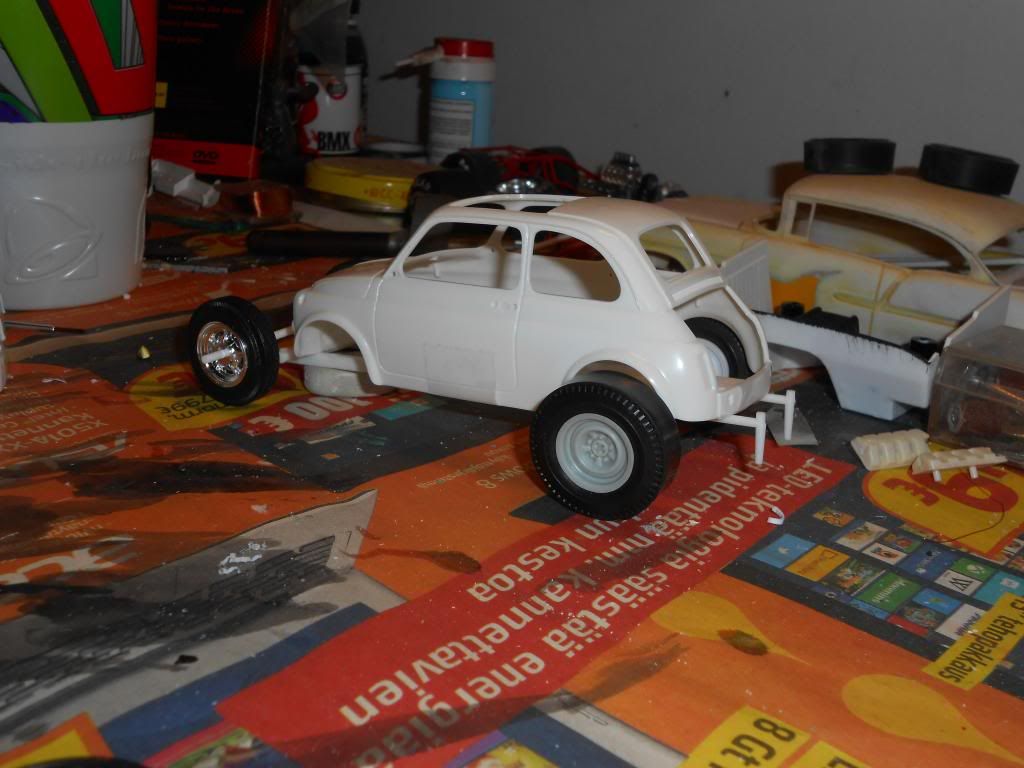 ...Hope to have some of the Frame work done tomorrow.