So I'm not entirely sure if this has been posted before, but if not, here it is. 
This is a genius idea.  
Although it is a genius idea... It is easily replicated and/or fabricated for almost no cost.
There is two ways to go about doing this. I'll explain the second way at the bottom of the post. 
Using your pin vise, cut a small piece of wire (not sure on my size) and place in the smallest chuck for your pin vise. Tighten down like you normally would and you have this: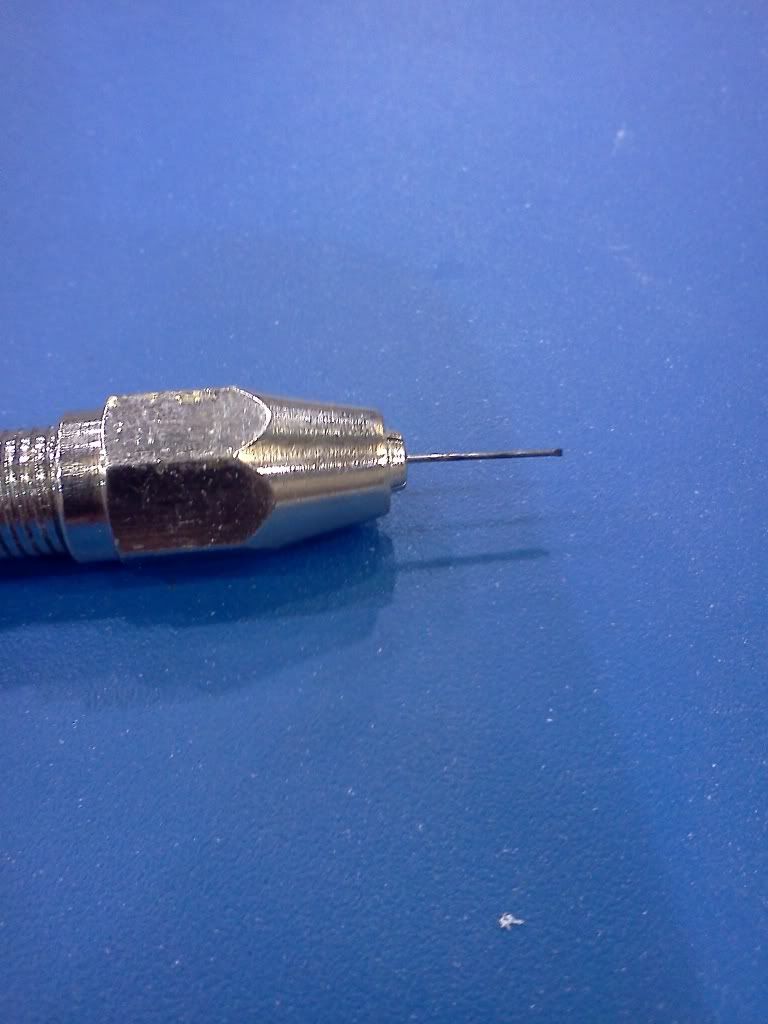 Now, take your Super Glue bottle and squeeze some glue out on a piece of masking tape. The masking tape is used for easy clean up and so you don't get hard super glue clots all over your workbench. Once you have done so, you can now use the wire you put in your pin vise as a tiny glue applicator.
After so much gluing, you get a small "Build Up" on the end of wire causing precision gluing harder.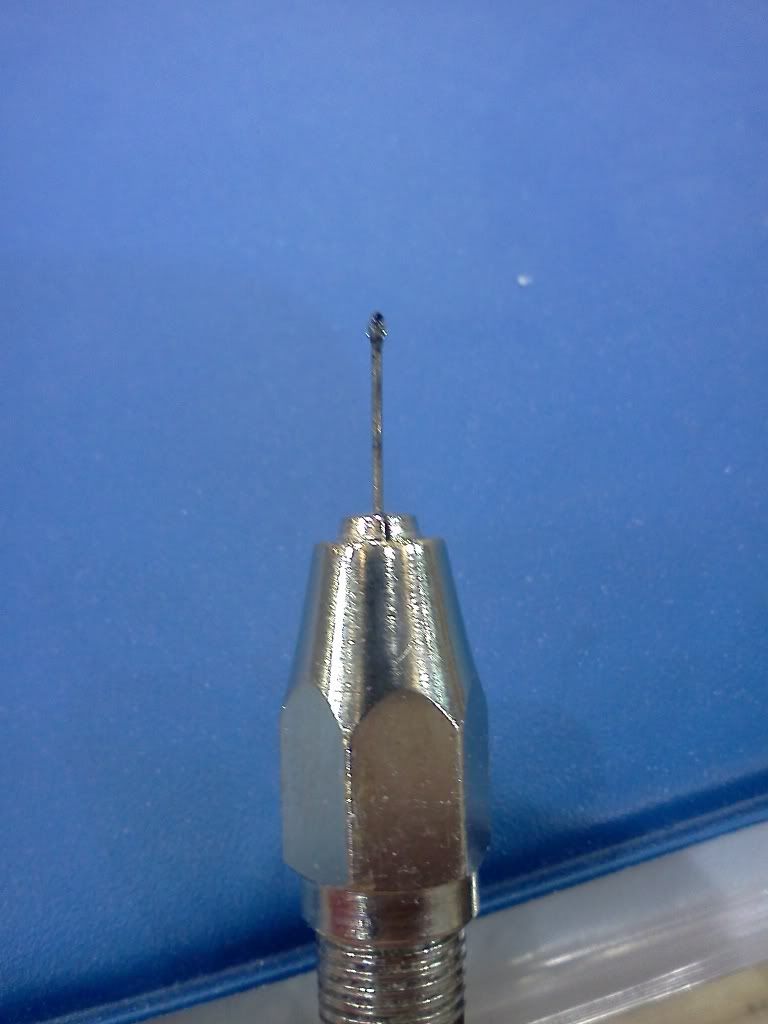 To solve this problem, simply use a lighter or candle to burn off the glue. This will leave you with a nice fresh tip.
2nd Way:
All of the above steps apply to this technique as well except one change. Instead of using just a piece of wire, you can take the same wire and cut it a little bit longer. Fold it over end to end so you create a loop. You can use a pair pliers to make the loop smaller. Now simply follow the same steps by using your pin vise. 
Hope this helps. I know it helped me A LOT!