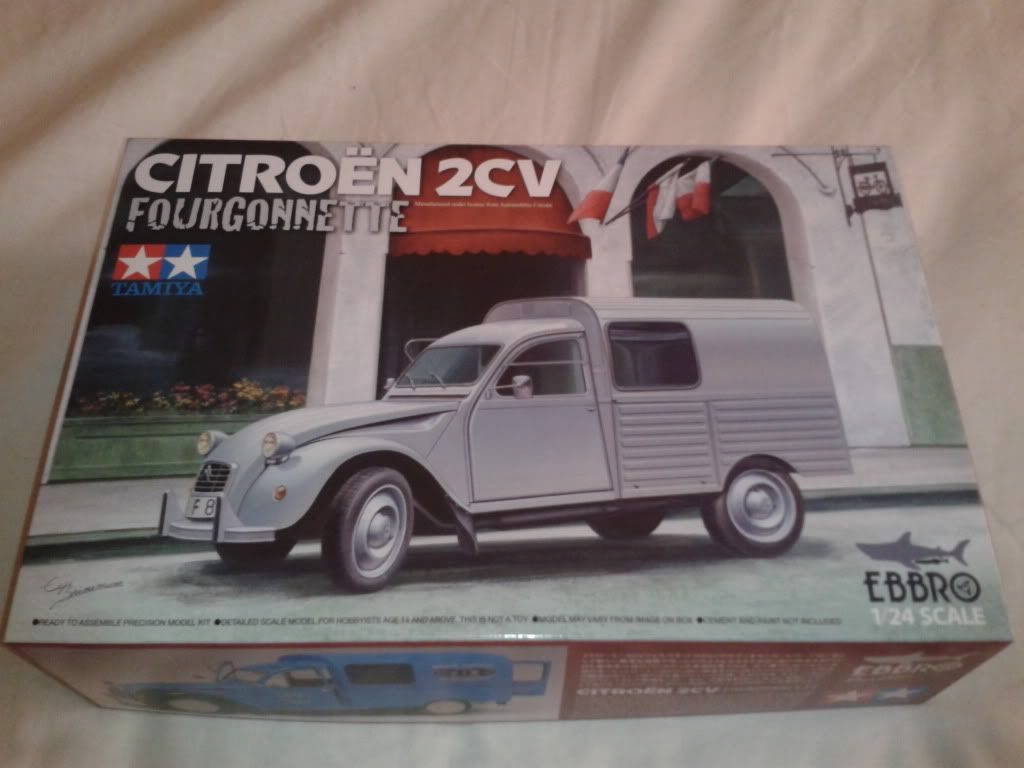 This is a brand new model released by Ebbro, and is a co-operation between them and Tamiya, the model has new moldings for the cab, front & rear doors, van body and clear parts, the rest of the kit, engine,gearbox, tyres and wheels, plus the front seats and dash are all from the Tamiya 2CV kit, after you have built the model, you will have a few parts to go into the spares box.
The decals included in the kit are for a French car specialist in England, based in Weybridge, Surry, http://www.grovegarageweybridge.co.uk/ or with using the french number plates supplied you can build it as a un-liveried French van that were used by most small business at the time, I wish Ebbro had supplied some better decals to go with this kit, hopefully the aftermarket companies will come to the rescue.
The front doors and the van rear doors can be fixed in the open or closed position, but they can't be made to function as supplied as they are, but still a nice function to have on a model, 
I've never built an Ebbro kit before, but the instructions are typical Tamiya, included in the instructions is a small correction as the seats in the instructions are marked incorrectly, the left seat should actually be the right, and the right is actually the left .....