Yes I bought some kits.........................................................This is a Lindberg kit which I have never done before.
Opening the box most things were bagged except for the chrome????should it not be bagged???????????????
Really overall the kit is flash free and nice crisp moldings.....Like the Monogram Rolls it is stiff tho.......
The motor is basic with little detailing and has almost a too mechanical feel to it,,,,,,I am used to the AMT,MPC where they have a more "earthy" feel to them.....The molds also feel a little thin but still fine.
The rubber tires are nicely detailed and pressed but the rims are in my estimation the downfall in the entire kit. I know wire wheels are hard to do but these are flat and have no depth to them.
I will be building this one in the future and of course will use real wire anyway so it is not a problem.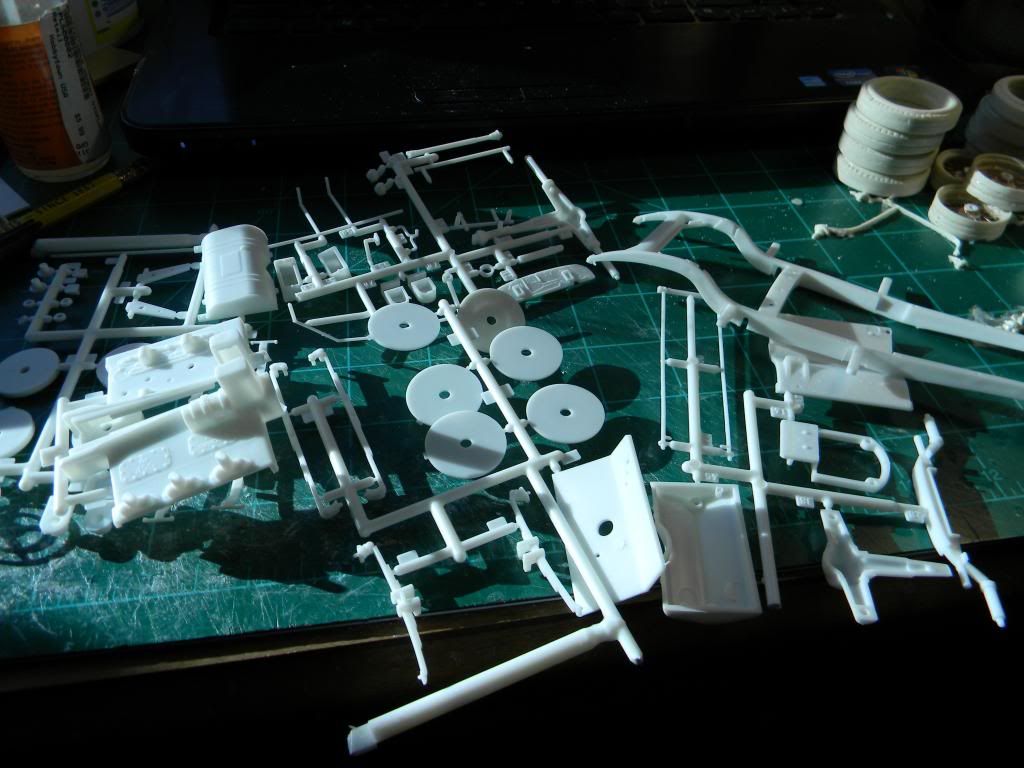 There is a lot of chrome in this one. again it feels still and maybe to much "toy" like. I think it has to do  with not taking the time to "round" out the tooling....I am sure most will understand if they have delt with this type of kit before.....
It seems that when they make these older exotics they forget how to tool them like they do the more modern cars.....
But all in all a good starting place that could produce a great model if you take the time to fill it out some.