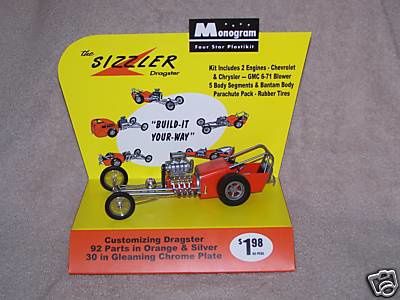 I'm really glad this is coming back albeit in 1/25th scale, I'm ok with that. I bought my first one when it was first released back in the early sixties.
I'd really like to know what's happened tho this kit over the years. I think we've all heard the rumor that it was cut up and used in other kits,i.e. the Hemi engines went to the S'Cool bus kit. I have both of these kits and I can tell you the engines don't match up.
The new advertizing says it's a 6 in 1 kit
Well, anyway, just happy to see it coming our way.

Edited by Greg Myers, 07 May 2013 - 10:31 AM.