Here's my latest build, the AMT 58 Impala.
I decided to build this as a mild 60's custom, with all the chrome, badges and scripts and dropped the suspension as low as it would go without cutting into the chassis/floorpan.
I saw a few images online of 60's cars with Bellflowers, so I made some with alu tube and plumbers solder.
The wheels and tyres and rings are from the Galaxie 48 Chevy, I made the bullets from silver 3mm wire.
I made some braided water hoses from woven chrome craft ribbon , some fuel lines to the carbs and added wires to ignition, alternator and battery. I added a little PE alternator bracket, too.
The interior is flocked and BMF'd with PE details. New gear and turn signal levers were added and the 59 Caddy taillights are from Modelhaus.
Paint is from rattle cans. The blues are Tamiya with dark blue glitter on the lower/rear  side panels.The roof was sprayed Audi silver then given a dusting with glitter spray. Paint was cleared, wet-sanded and polished.
I plan to do less chrome and easy paint on my next build!!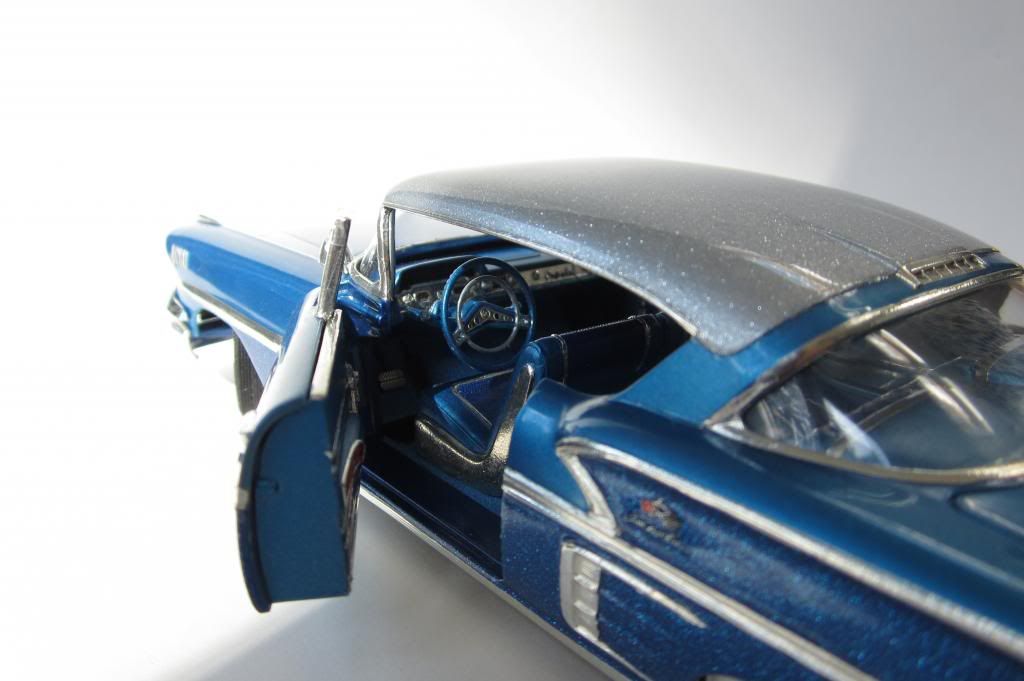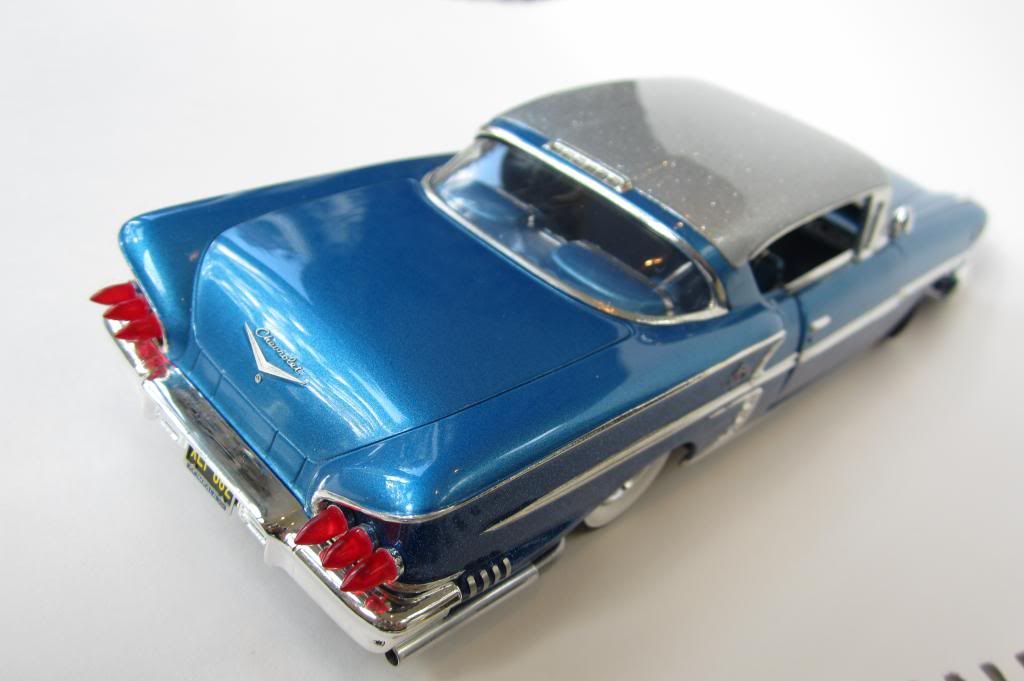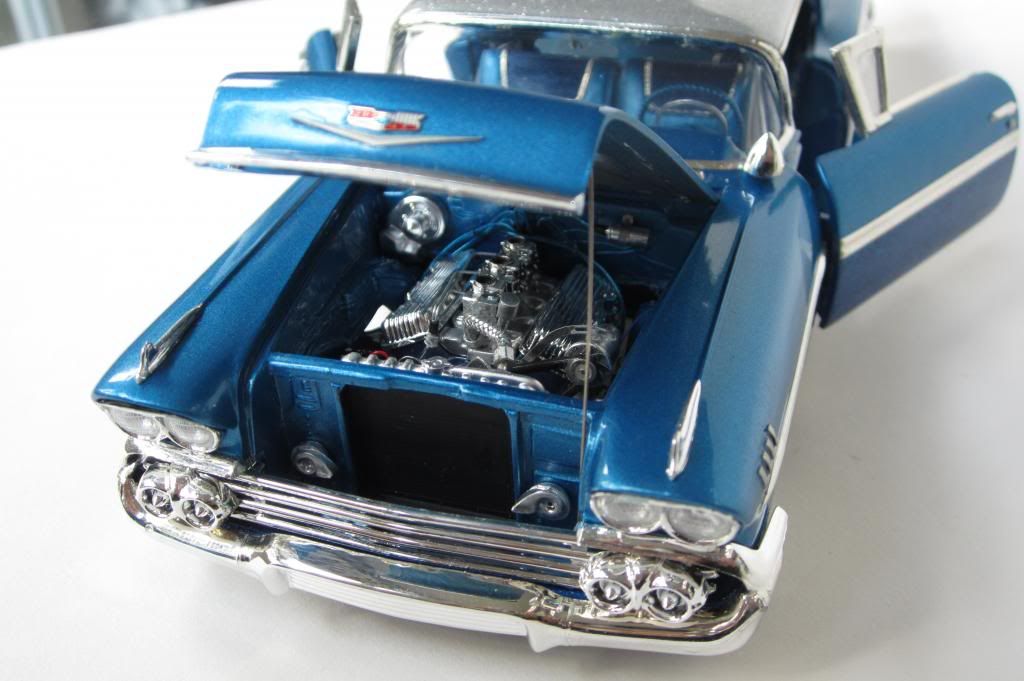 Thanks for looking