Well, here's my latest build all finished.  This was the MPC Dodge SuperBee.  I painted it in Wet & Wild Buffy the Violet Slayer nail-polish.  I ran brake lines from the brake master cylinder to all four wheels.  I added a fuel line from the gas tank to fuel pump, then to all three carbs.  I made a throttle return spring for it, and drilled out six holes in the three carbs to represent the venturis for the six-pack induction.  I used a Detail Master distributor kit, and ran the battery cables and heater hoses.  The kit was missing a few parts, so I used a part-box transmission, then had to lengthen the driveshaft.  I also added a fuel pump and a coil for the distributor, as well as an oil filter.  I added pins to the wheels to represent valve stems.  I added seat belts to all four seats, and added flocking for the carpeting.  I stripped the chrome and re-did it in Alclad.  The decals were from the kit.  Anyway, on to the pics: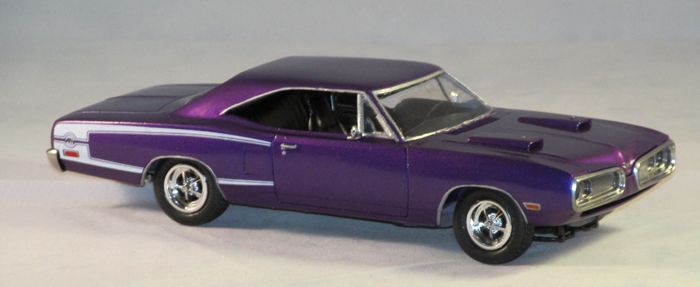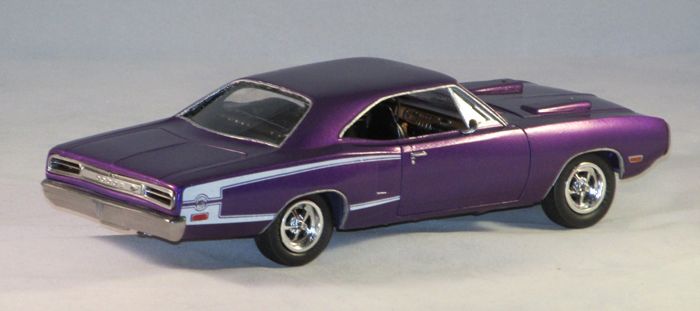 Here's the engine compartment: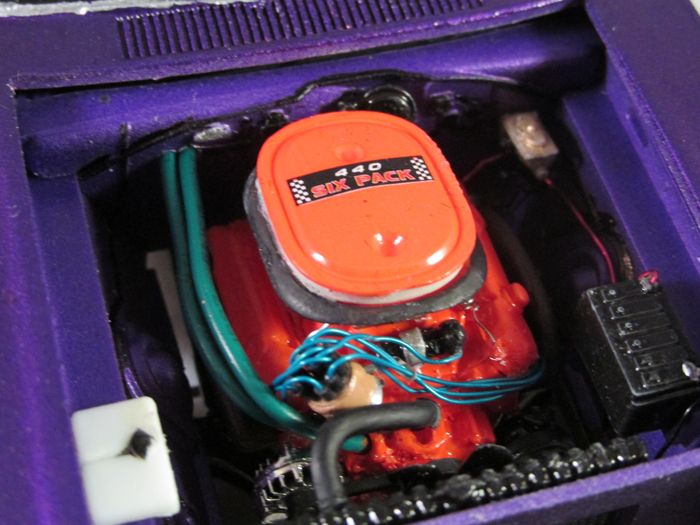 Here's the interior:




and Here's the Underside:


Edited by Scottnkat, 18 May 2013 - 01:03 PM.