After using the Industrial purple for a couple of cars it got pretty dirty.
Here's my solution.
Also on a separate note: While soaking a car I put a heavy piece on aluminum on the car to get it submerged. A day later after pulling the car out, it had almost dissolved the Aluminum.. Learn everyday..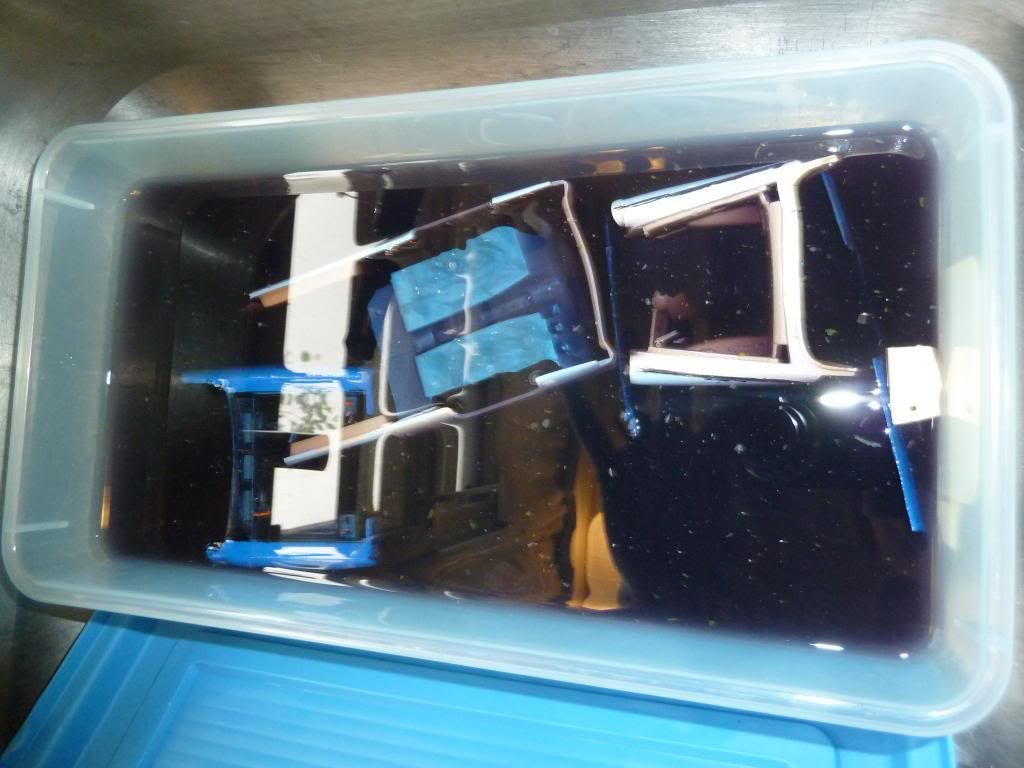 I bought a Mesh Colander and some Coffee Filters, grabbed a Funnel from the garage. Used them to pour the Goo back in the jug..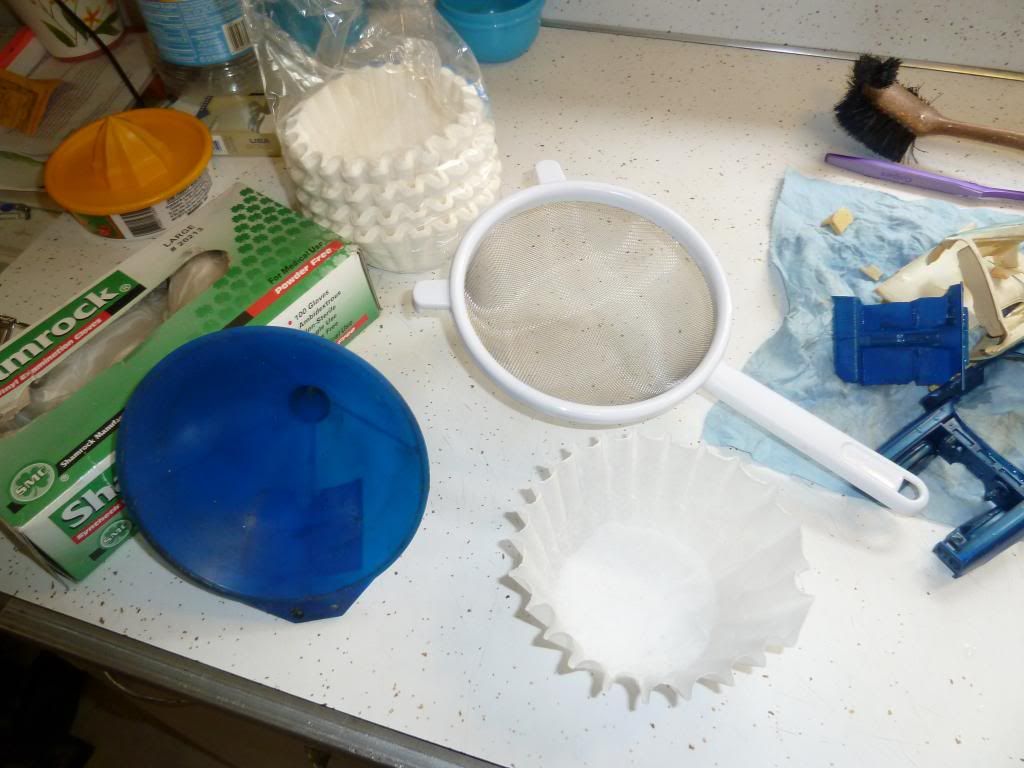 This is what was left over...
Edited by pandamonium2112, 24 May 2013 - 10:51 AM.