This is one I started a while ago and just finished. I began working the night watch so I slept a lot and only built for brief periods of time on my days off. I have a 2010 Mustang GT thats been sitting for months as well.
This is the Academy M4A3 105 Sherman as used by the Marines in Korea. I have a photo of the real tank in December 1950 at the Chosin Resevoir.  Paint is mostly Tamiya with some enamel and oils for weathering.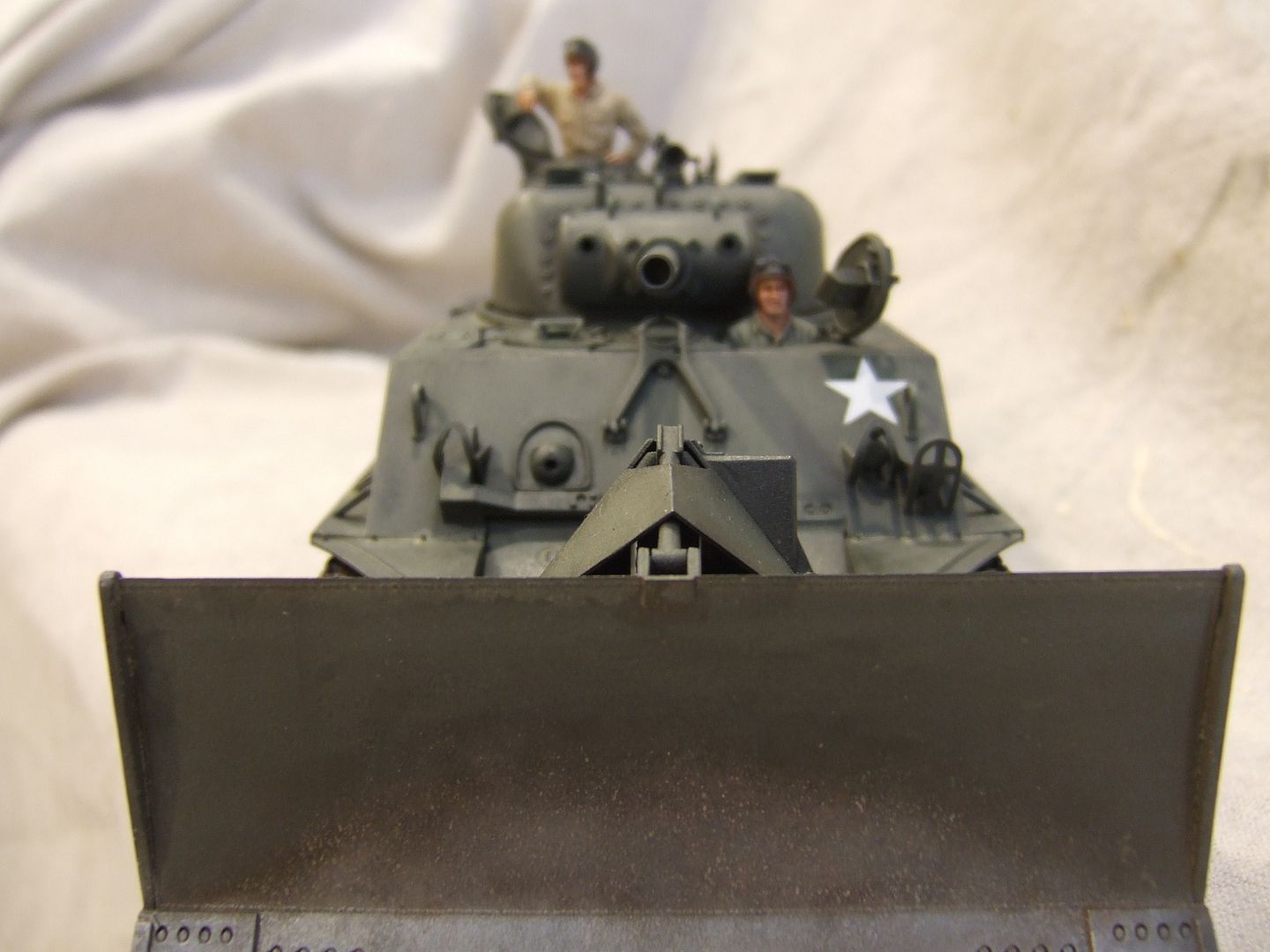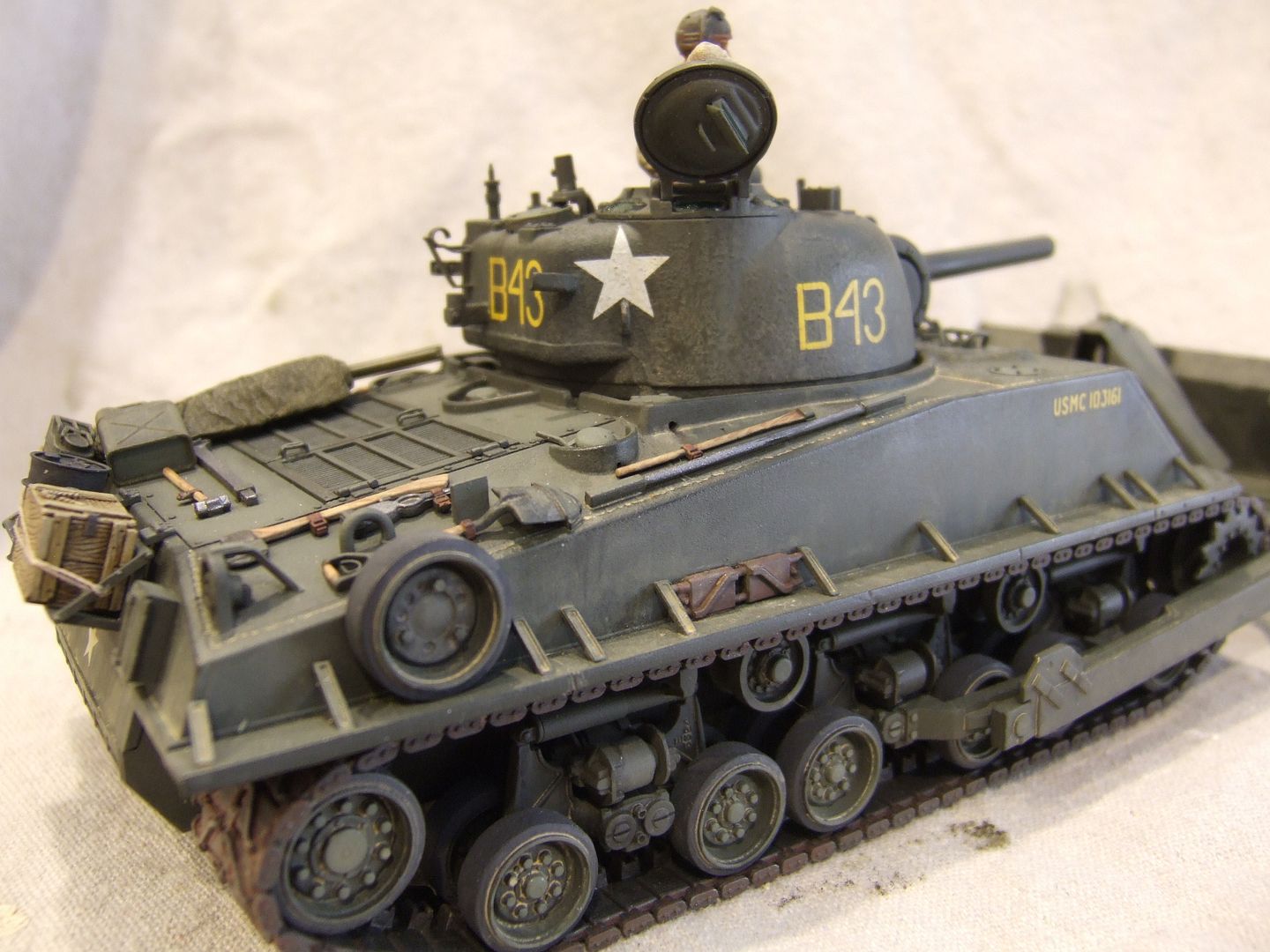 This was a load of fun even with me working odd hours and sleeping all the time. I think I have done the kit and the subject justice.
G