Just finished this 1/32 Cunningham C2r based on the one that Briggs Cunningham drove at Le Mans in 1951. It's the first slot car I've done in a long time but I sure haven't updated my approach - it's totally old school. The body was adapted from the old Aurora kit and the driver comes from a Strombecker Testa Rossa (probably even older). The chassis is an EJ's #206 (a copy of an old Strombecker piece) and the motor is my very favorite - a Pittman DC-77. When I ordered the chassis, EJ's was out of wire wheel inserts so I made my own by turning down the Aurora wheels and I think they actually came out better than store bought. The decals are home-made. This is how the real thing looked in 1951: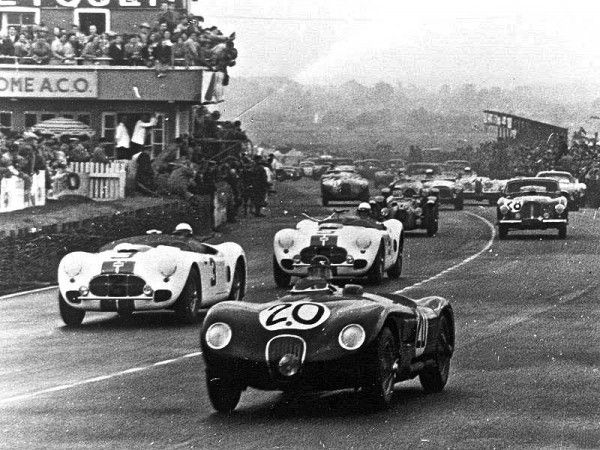 And this one is mine - Hope you enjoy!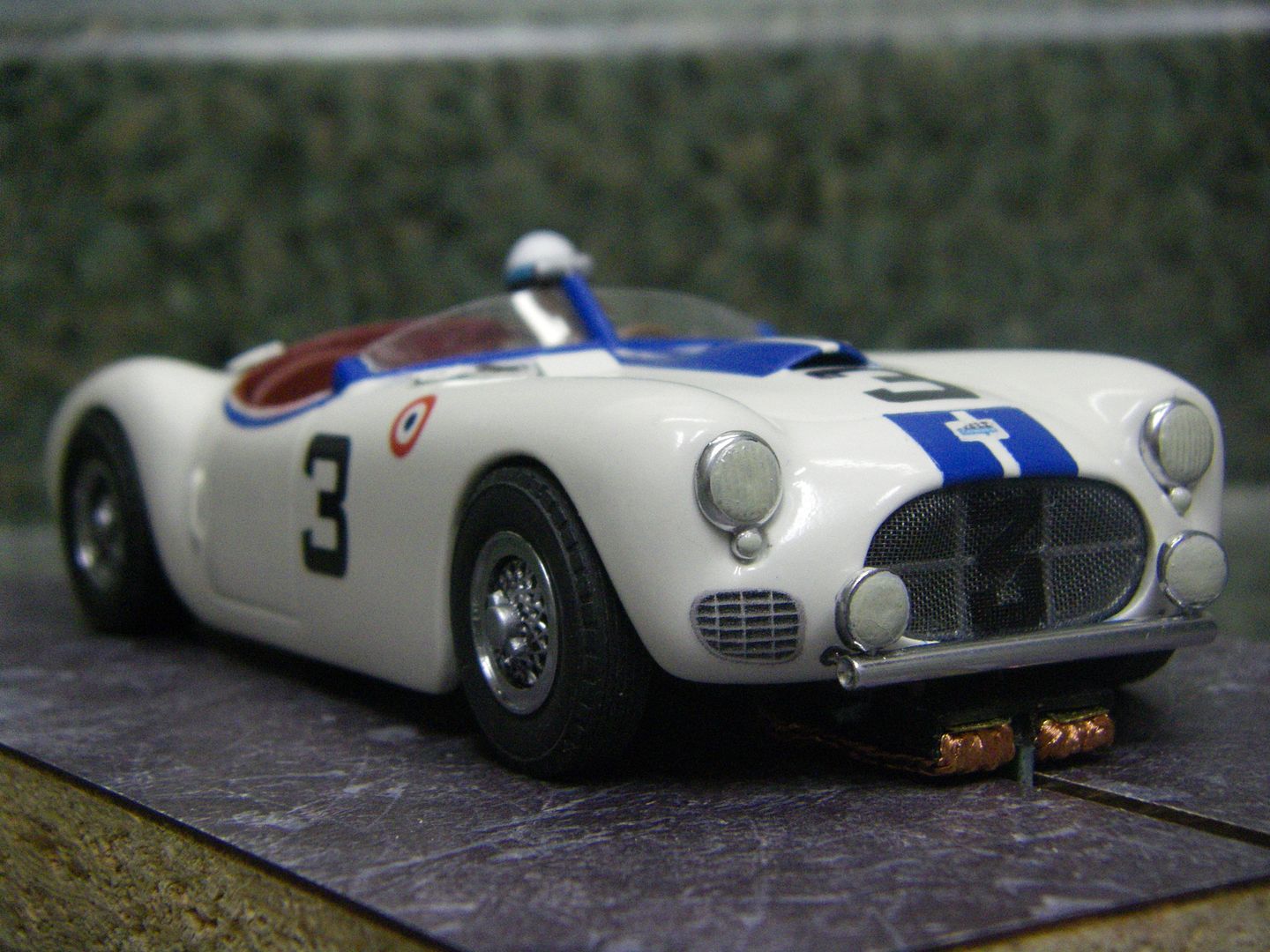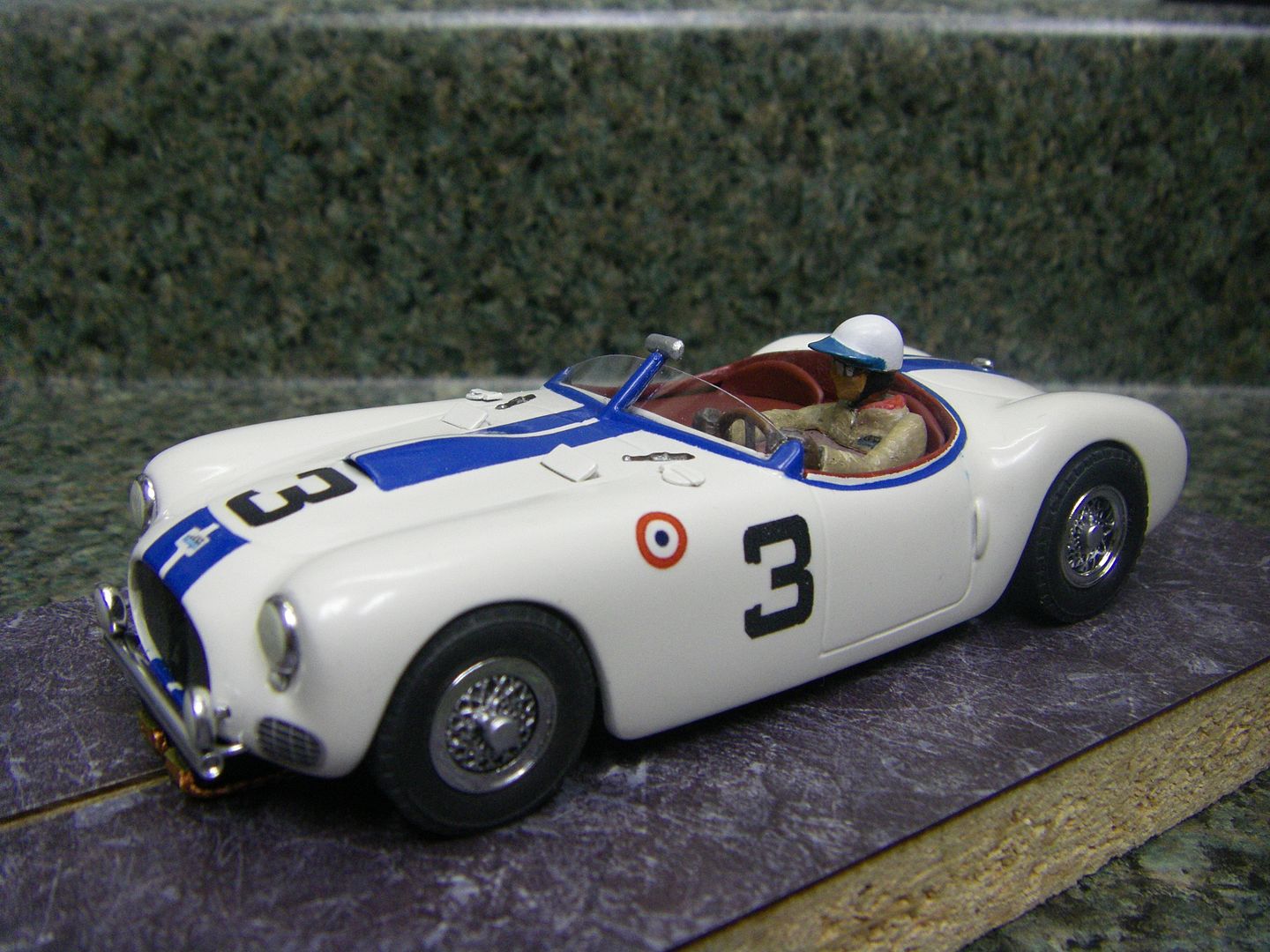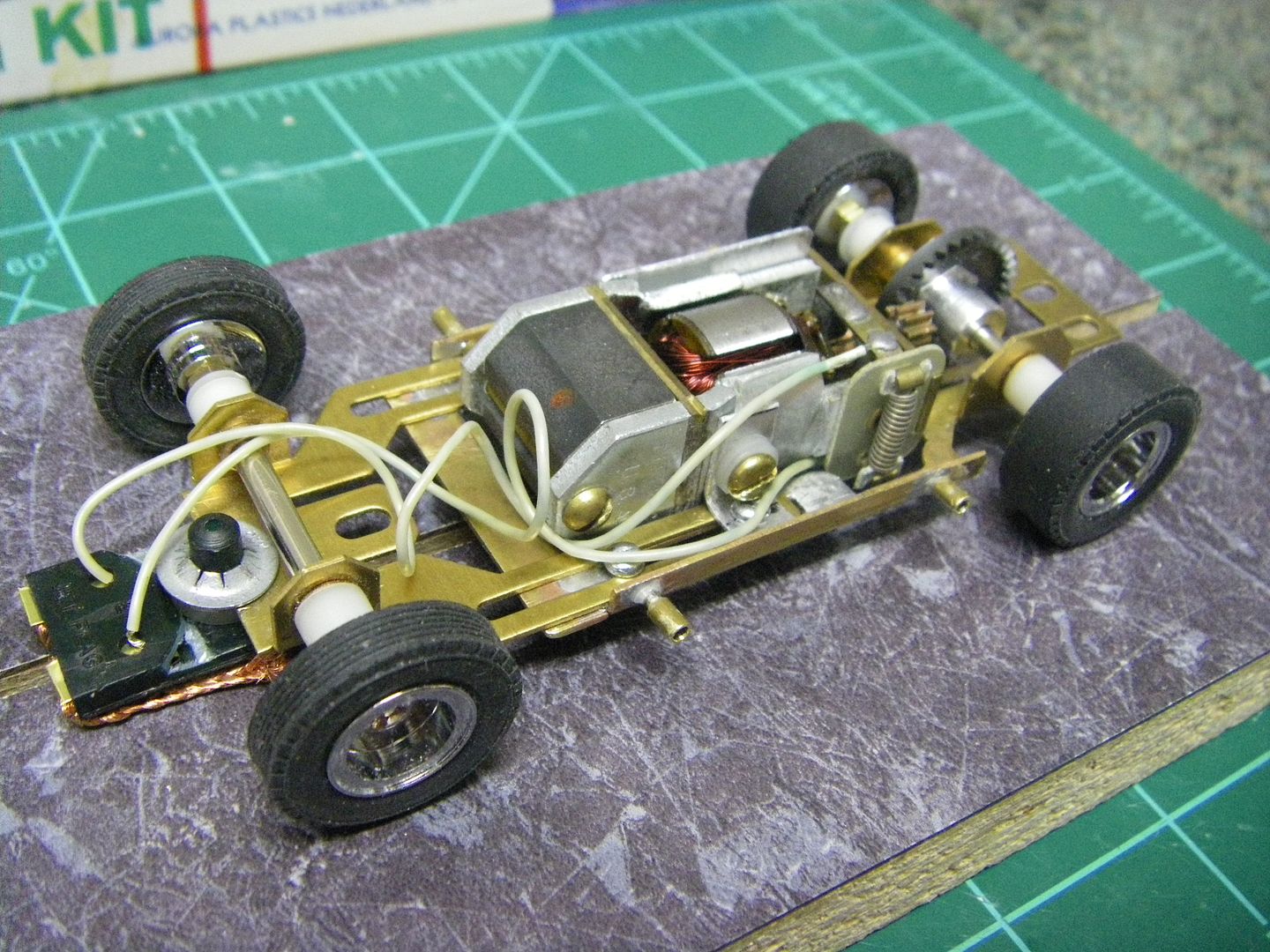 Edited by mr moto, 03 June 2013 - 04:18 PM.