Finally,,, after probably close to 15 years , I finally hunkered down and finished this one. This is another one thats been sitting in the case half done for far to long.
Revell Gene Snow kit with Slixx decals . Body was painted with a Mopar touch paint for wheels,,,, called sparkle silver so it has a real heavy metallic finish to it . From what I remember the actual car wasn't painted, but molded in this gel coat that had the heavy metallic molded in .
I added some basic details like plug wiring and fuel lines , and a taller rear tire from the parts box to help fill the rear wheel wells.
Glad to get another over to the completed side of the case. Just got another half dozen to go before I start any new projects.
As always , comments good and bad always welcome.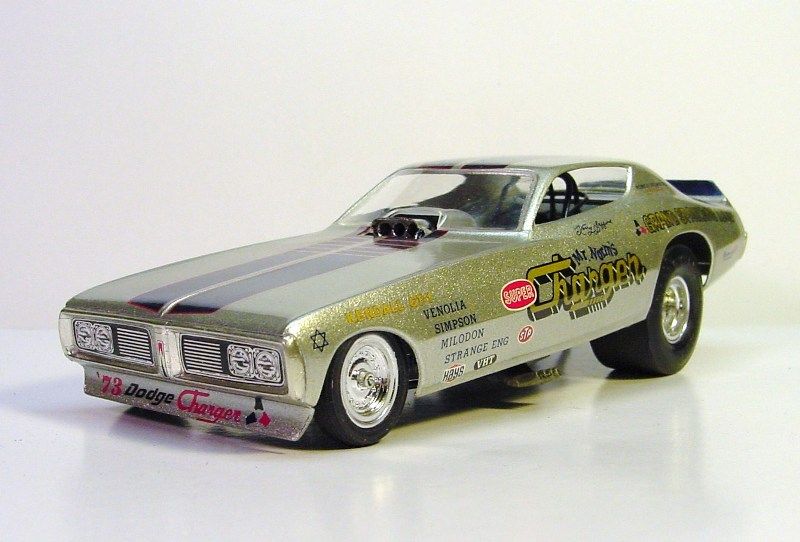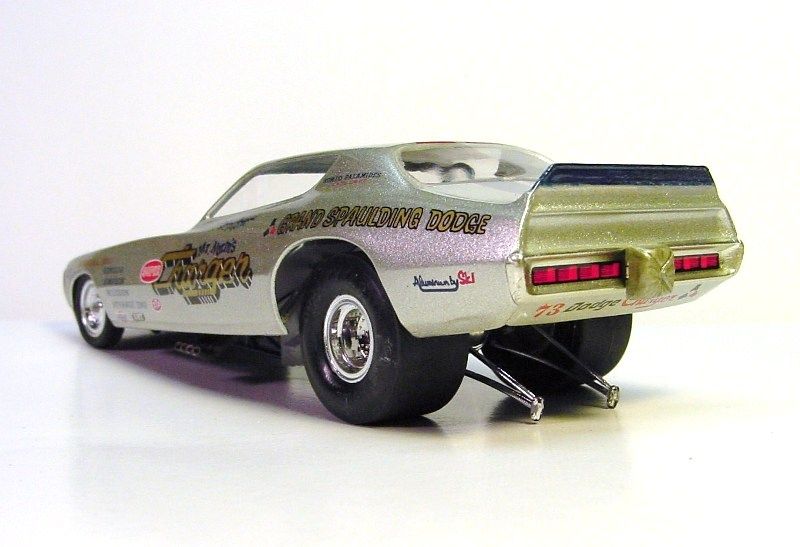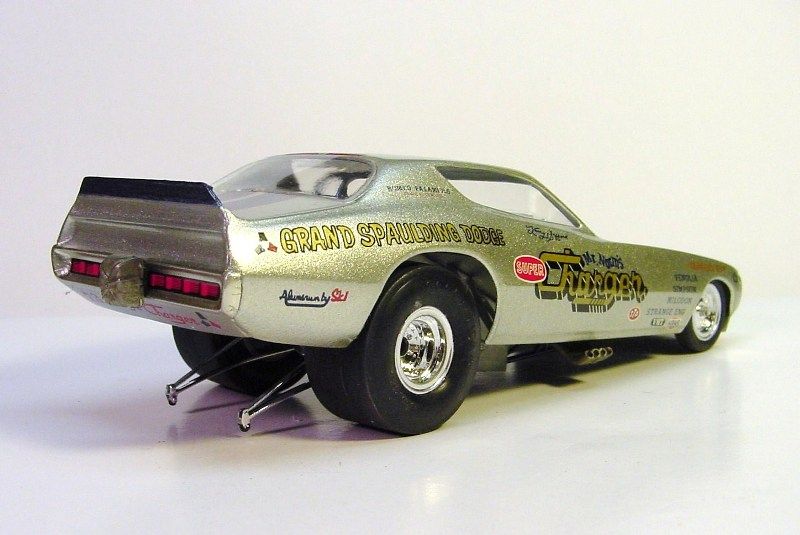 Edited by gtx6970, 13 June 2013 - 03:48 PM.