A lot of times, I think the biggest reason a model gets passed over is simply the subject matter. I had a judge tell me once that I was good builder, but I picked the wrong subjects. I had two models in the same category at a show. One placed, the other didn't. Since I built both, I knew which was the better model and in that case, the better model didn't place. When I asked the club member that was promoting the show about it,he just simply said, "maybe they liked the color of that one better or they didn't like the subject of the other one?" That was in '01. In '09, I didn't have many models to take to the show. So, I grabbed up the model that didn't place in '01 just for the heck of it. After looking at the other models on the table, I was quite sure it didn't have a chance. Awards time came and when I heard the name for third place, I knew for sure. But, to my surprise, I came home with first place!

As for your model,take my comments with a grain of salt. That's about what they're worth.

First, I would have left the vinyl top and just given it a different sheen than the body to break it up a little. Or if the vinyl top had to go, I would have left the windshield trim and rain gutters and given them a different sheen.

Up front, I would have kept the stock grille. Instead of the mesh screen over the head lights, I would have used clear or smoked covers made out of acetate. The turn signals really needs to be detail painted. I would have given all the chrome parts a different sheen than the body. The hood might benefit with a small stockish hood scoop.

The wheels could work. But, I would paint them in a charcoal color and forget the red stripe around them. There is such a thing IMO as too much black.
I've only shown this model once. But, here is my non placer.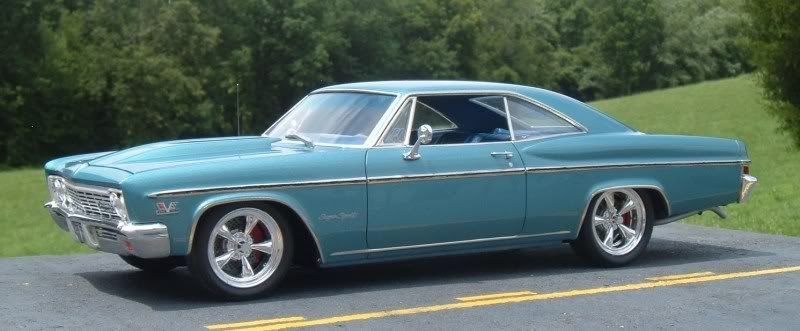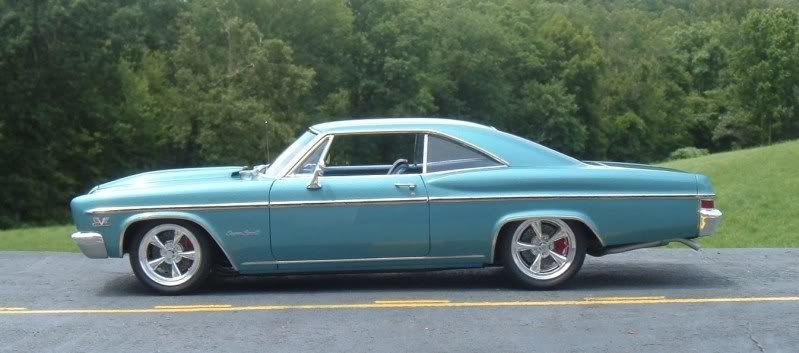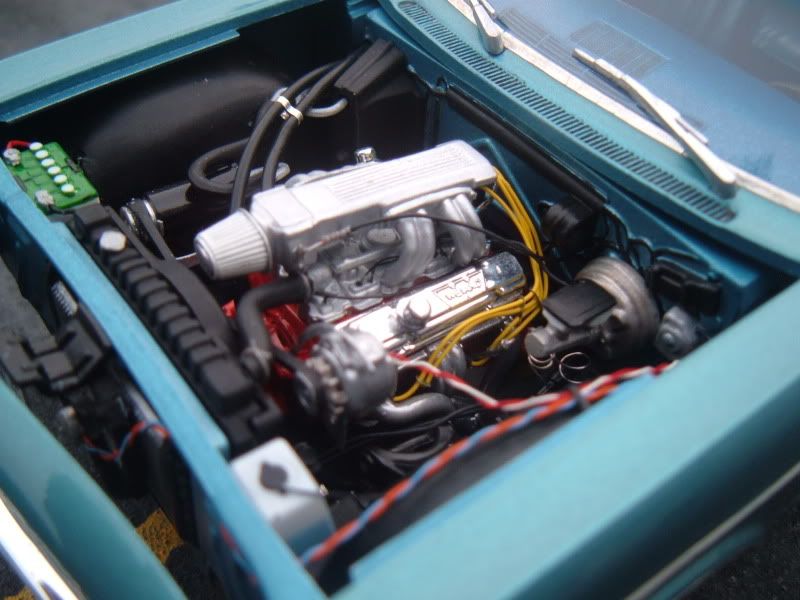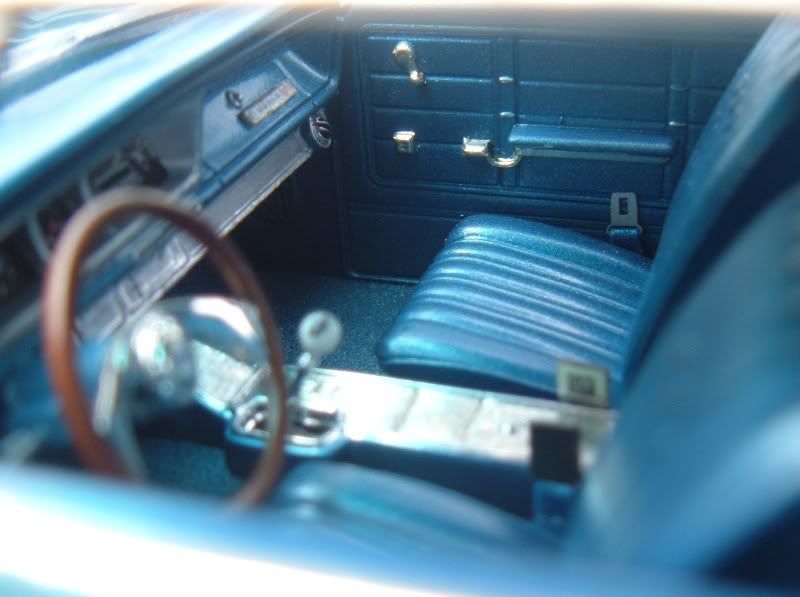 I was pretty disappointed in the judging at that particular contest. I'm not saying that I should have won. But, it surely should have at least placed. What was worse was that the model that got first place surely didn't deserve it. There were several models besides mine that were better than it was. The paint was orange peeled severely and had no shine to it. It had an opened door that was glued open. The masking tape vinyl top was lifting around the edges in areas. The hood was also glued open. It wouldn't have shut anyway because the engine set so high that even the valve covers were above the fenders. It didn't even have a hole in the hood for the carburetors to go through. But, it had tons of photo etch pieces that had gobs of glue holding them on in most instances. Maybe that was the difference or they didn't like a '66 Impala or the color I painted it.
Finally, don't take anyone's (especially mine) judging of your model serious. Judges get it wrong almost as often as they get it right. As long as you like what you've built and you think it's a cool model, that's all that truly matters.
Edited by plowboy, 16 June 2013 - 08:03 AM.