We are going through a relocation and have packed up almost all of the models and tools for the move. But in the mean time I thought I would keep this one out for my plastic fix!
Inspired by a custom ranch truck model in SA Enthusiast, 1998.
It was my first real attempt at Body modifications (open door not hinged), chassis mods and drive line swaps. Metalizer paint where new to me and polishing paint was for cars not models! But I thought I would try that as well. I smoothed the fenders, sectioned the cab and cut the hood down. The 50 Ford was combined with a Boyd's Smoothster. 
This model has gone through some rough handling over the years and has collected quite a bit of dust. I have always wanted to restore it so here we go. 
The tires shrunk up and cracked, the glue is brittle and showing, the paint needs something and I would like to detail the engine more. Any way take a look and let me know what you think.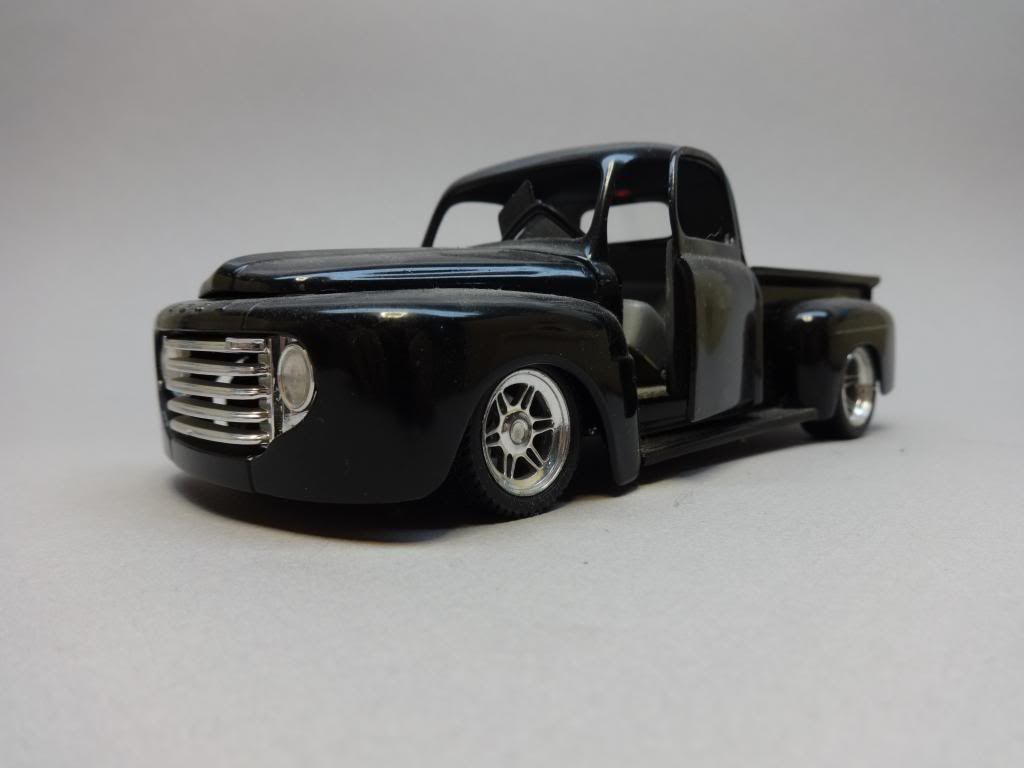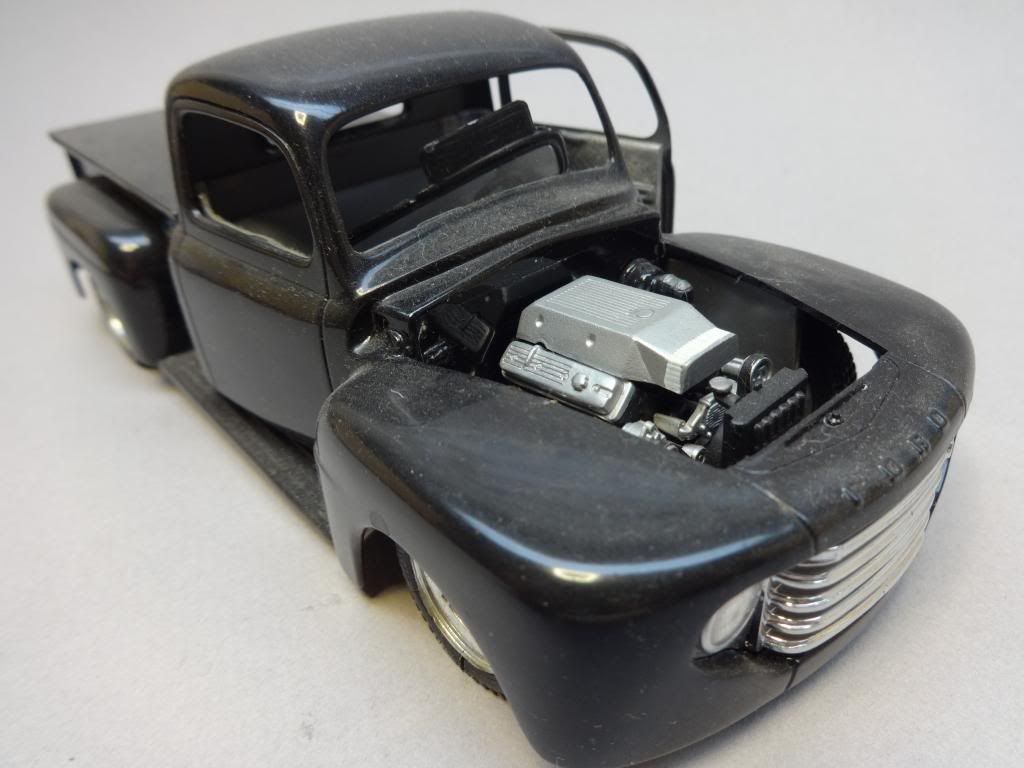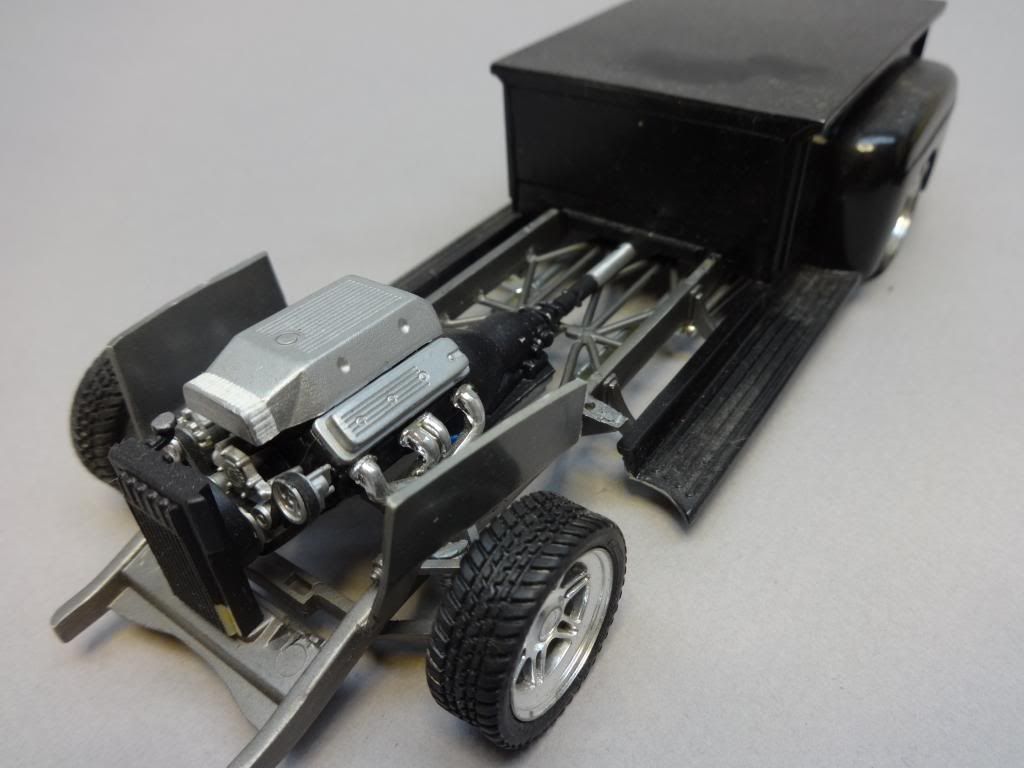 Edited by James2, 30 November 2013 - 09:59 AM.