This is my first attempt at rusting and making a beat up model.  Just started this yesterday.  Working on the body and bed first.  I plan on adding a proper hitch and making a trailer to haul my Ferrari 599 GTO
Still in the minor stages, but if you have tips/advise on better rusting. Please post up.  Critique comments always welcome
Using this weathering kit
I wanted a spray in bed liner.  Model Master Fabric spray has a great texture for this.  I only had gray, so i then sprayed over it in F Black.  The Aluminum bars are the beginnings of a tire rack.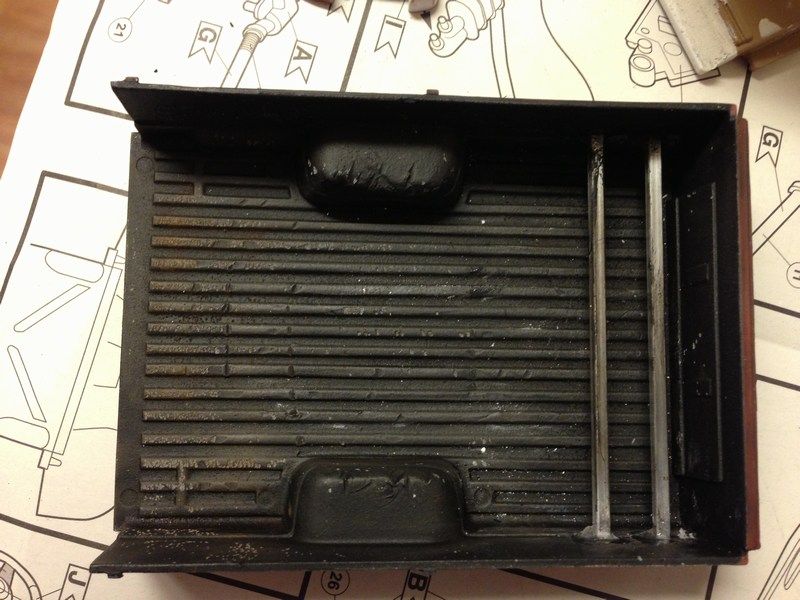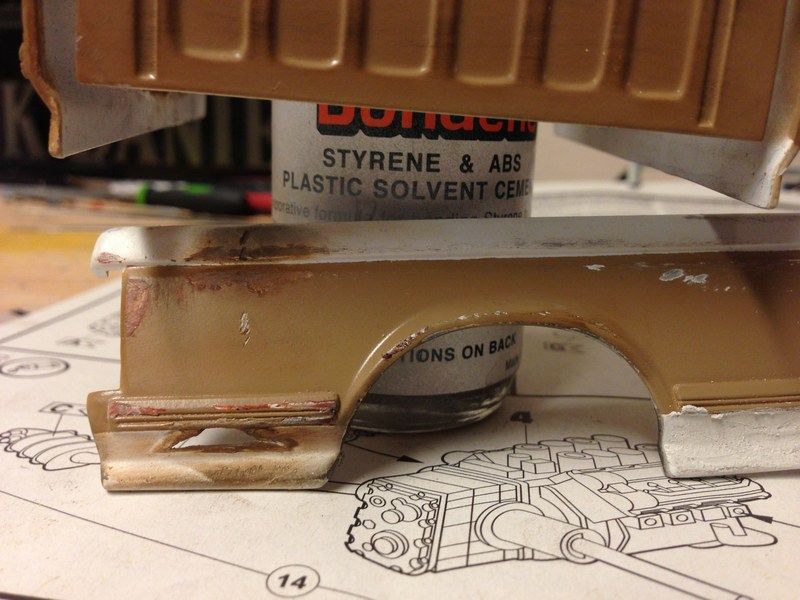 A little "bondo" on the fender for realizum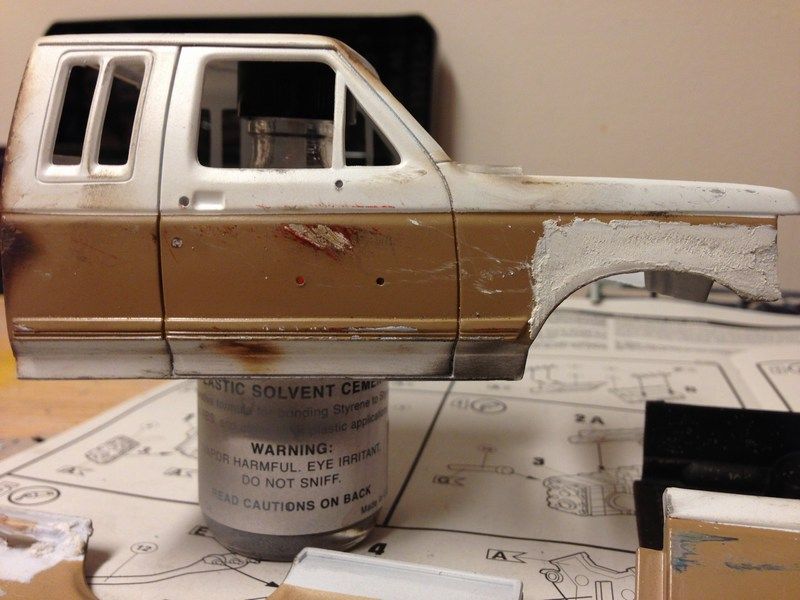 Rust is eating this thing away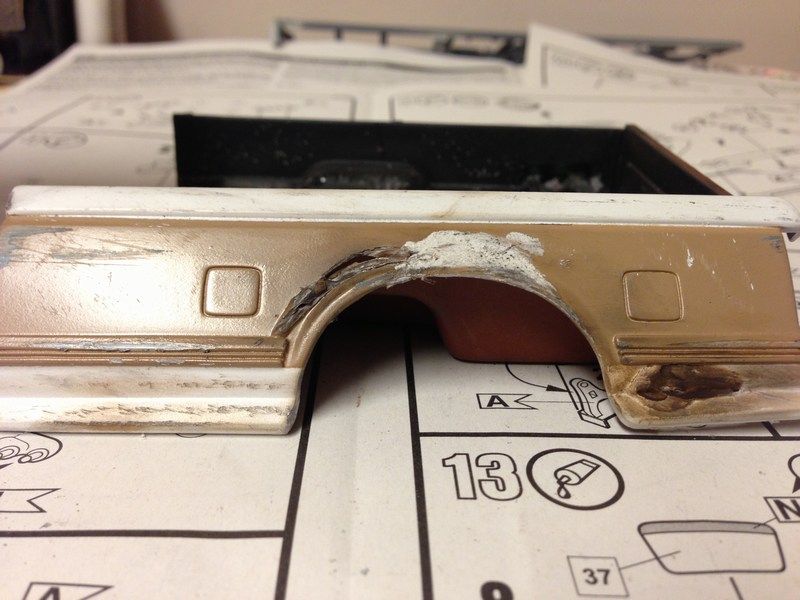 Thanks for looking
Cheers
Edited by San_Miguel, 17 June 2013 - 05:01 PM.