Well, it's tuner time....this time with another wrx
I had a little trouble when I laid down the first coat. Had way too many sandpaper marks. So I went back and wet sanded with 4 different levels up to 2k and here is the sneak peek. No clear yet, just a fresh paint job.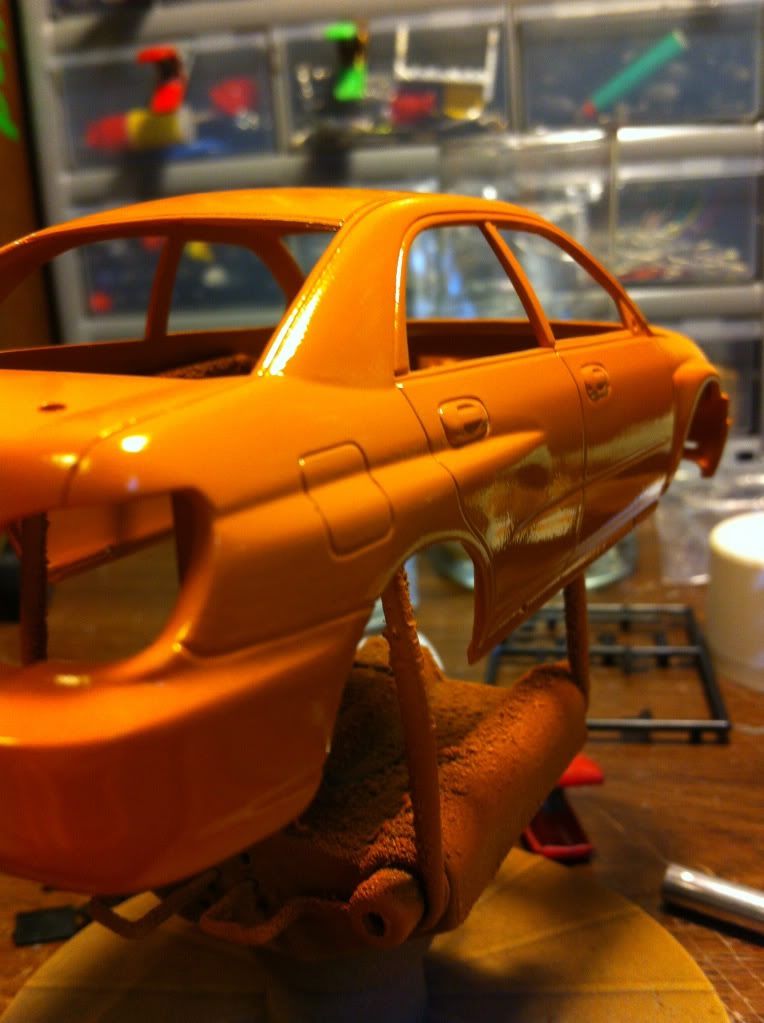 This is by far one of my best paint jobs, I'm learning patience with sanding, primer, sand sand sand...and sand some more, no not really. Let me know what you think.