This is a build I just finished of the Hasegawa Ferrari 250 TR. Paint is Tamiya Chrome Yellow with the scallop in French Blue. This kit utilized the Studio 27 photoetched detail set, the Hasegawa aftermarket PE/ plastic wire wheels, MCG boltheads and Model Factory Hiro badges. Every good thing you've ever heard about this kit is absolutely true... it's a real joy to build and looks amazing when completed. If I had built this one box-stock it would still be a really nice model, but the additional details (especially those wheels- I have another set that will be going on my upcoming 250 California build) really make this one stand out.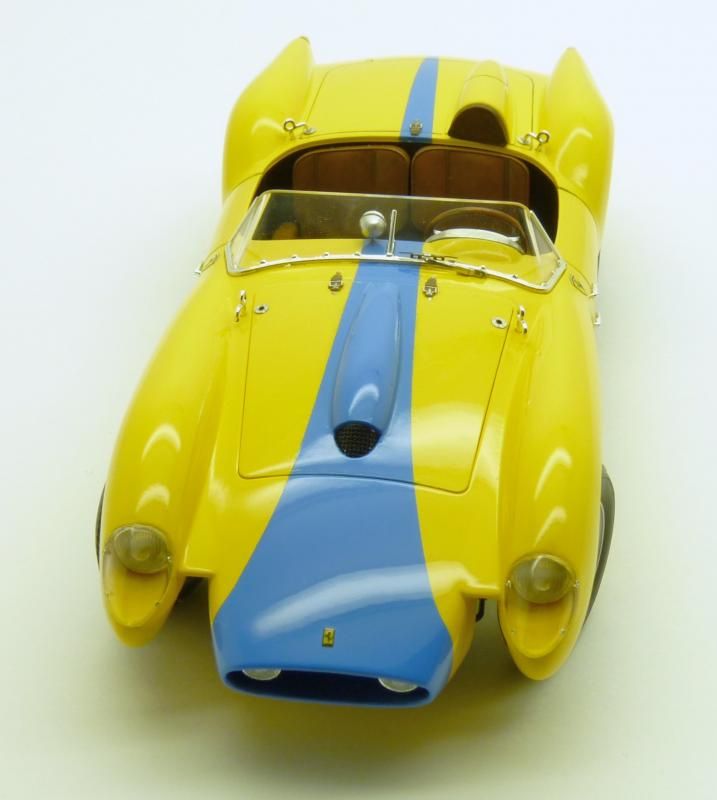 The "story" behind this car is that it's a former racer that was imported to California and street-driven by its second owner, who had it repainted in the yellow/blue color scheme. I think the bright colors work on this body shape and the scallop really makes it feel period-correct. There actually were a few street-driven Testa Rossas... even one that had a Ford V8 swapped in when the V12 blew up!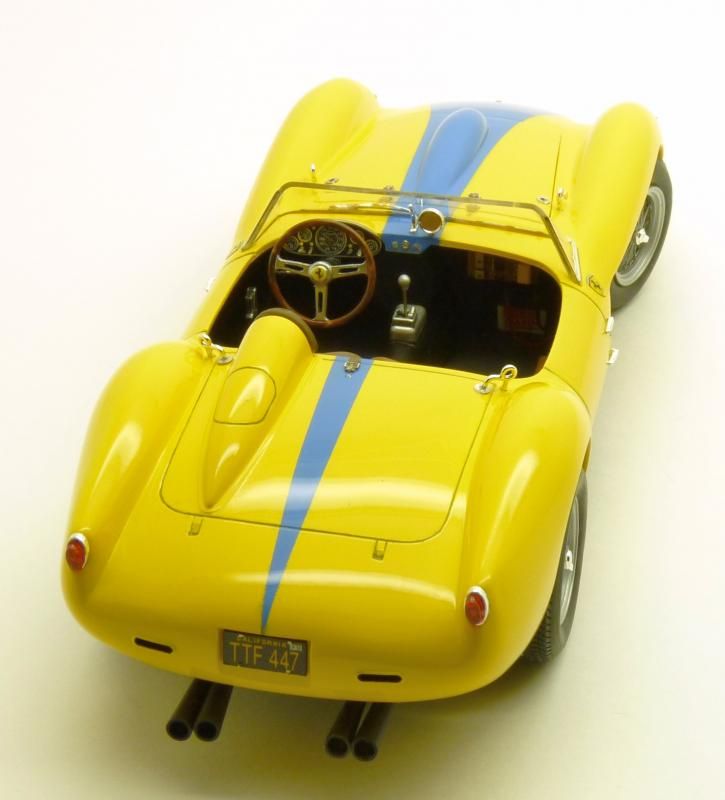 Edited by jaymcminn, 15 July 2013 - 03:12 AM.