Here's something I've been messing around with for a few days. It's the Monogram "highway scenes" 60' Corvette kit with a Ferrari California front bumper, A viper roof and windshield, and a Sting Ray III rear window and rear roof section. It Will sit on a C6 chassis and have functional Lamborghini style doors.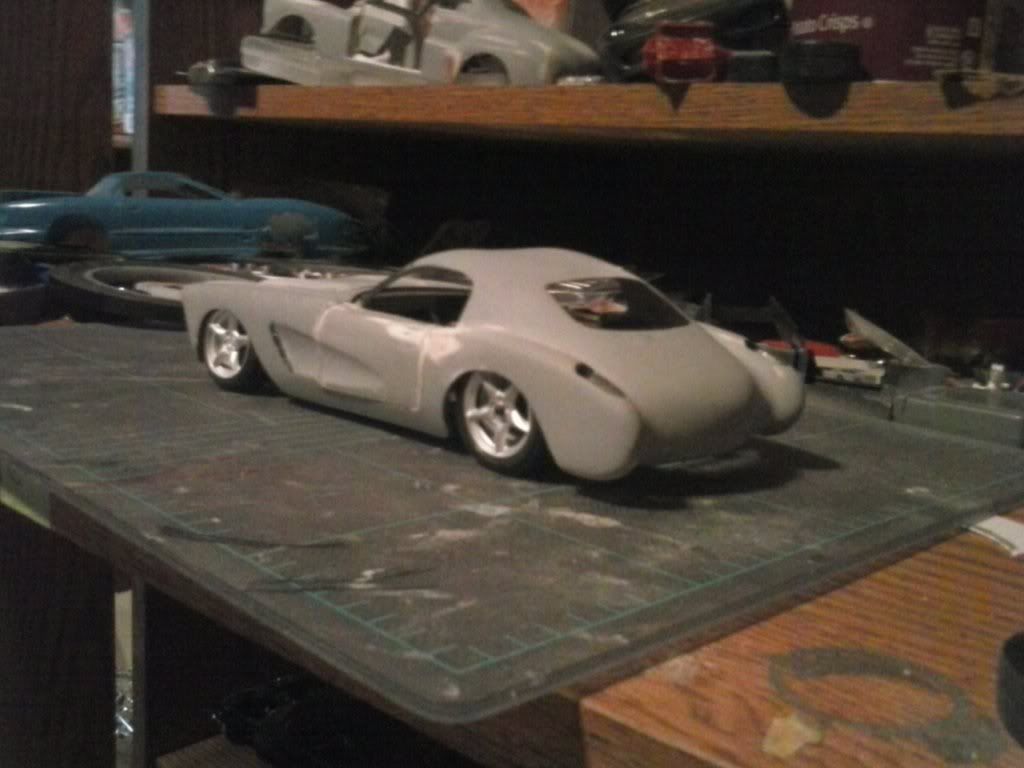 Thanks for looking, I'll have updates soon.
Edited by BKcustoms, 09 October 2013 - 02:28 AM.