Hey all,
Well I got another one that I need help with.  Not sure what it is, or who made it, but this car is as basic as it gets....The only thing I could find was 1963 stamped on the rear underside. 
It looks like a Stutz, but I also thought it looks like a Mercier Runabout I've seen in Lindberg boxes on eBay...No detail whatsoever....
Definately not in the same league as Harry's Mercier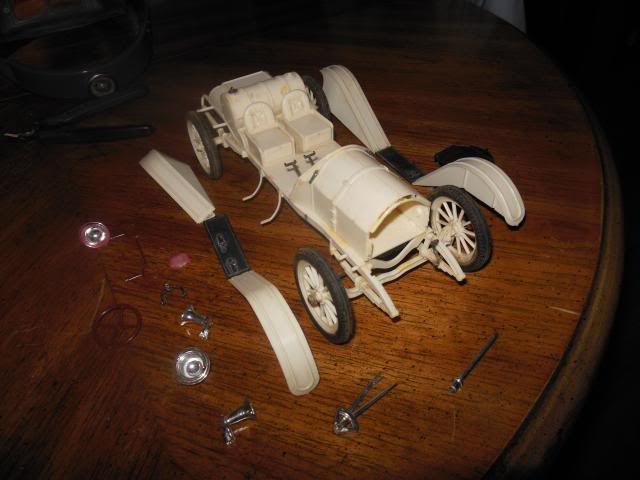 Edited by imatt88, 03 August 2013 - 03:10 PM.