I've been working on the LoneStar for a month now I ordered a flame template from lazy modeler I used Tayma dark blue for the base and yellow flames with MOPAR b5 blue as the fade in color. This is my first attempt to,paint flames. I still need some more polishing before clear coating. I've also picked up super singles for the rear. Here are some progress pictures so far. Your comments are welcome.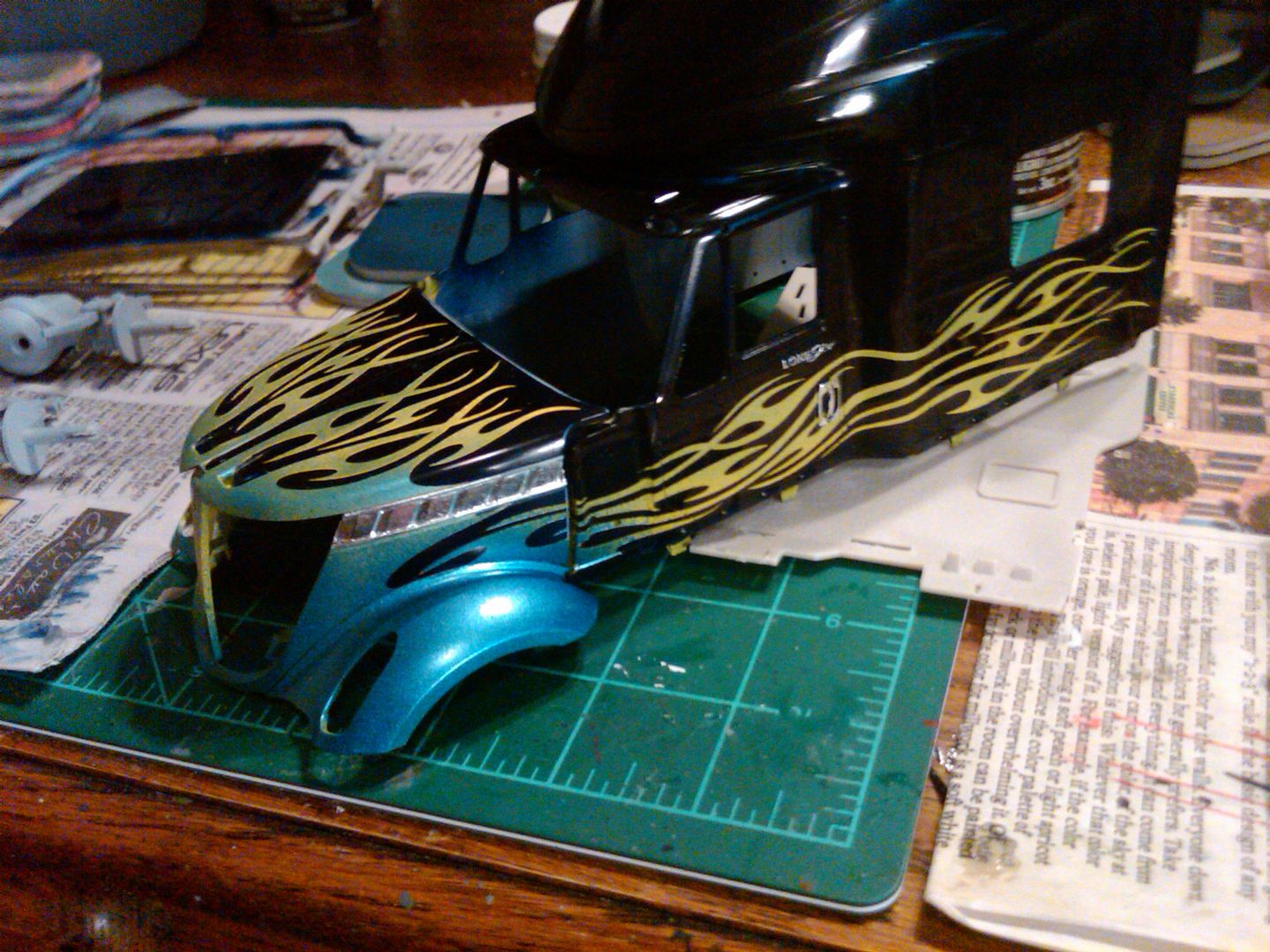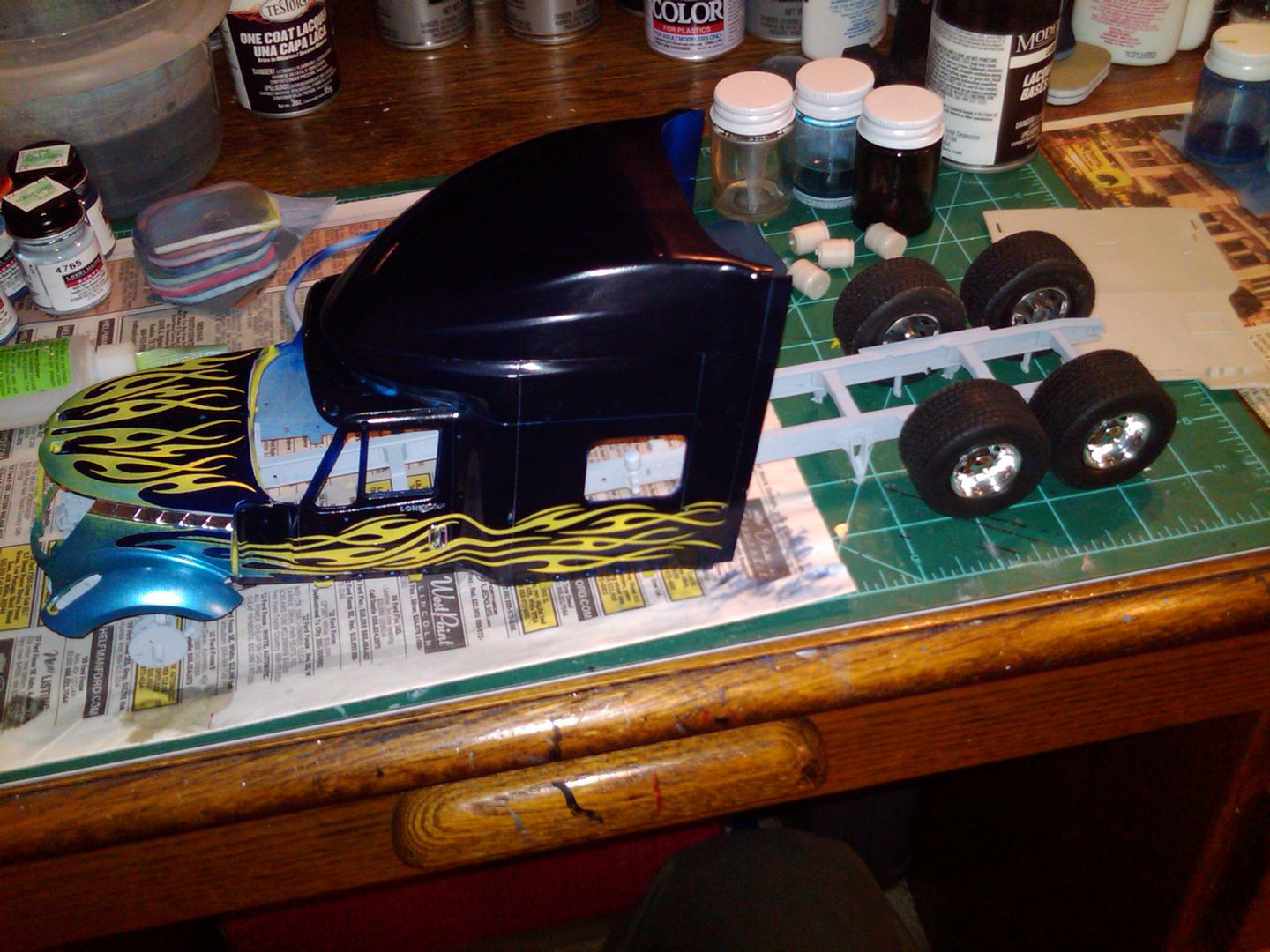 The frame is just primer so far it will be the b5 blue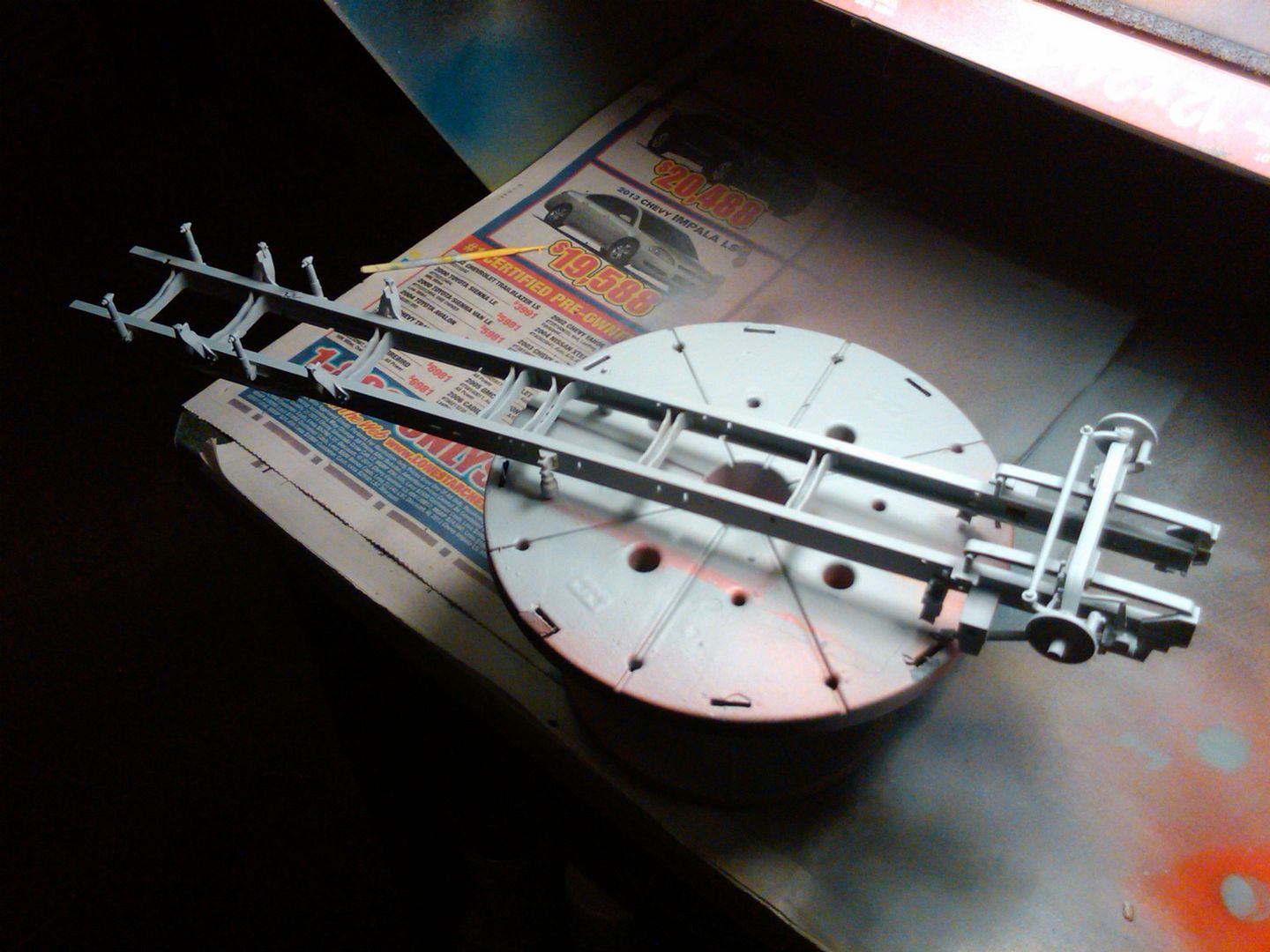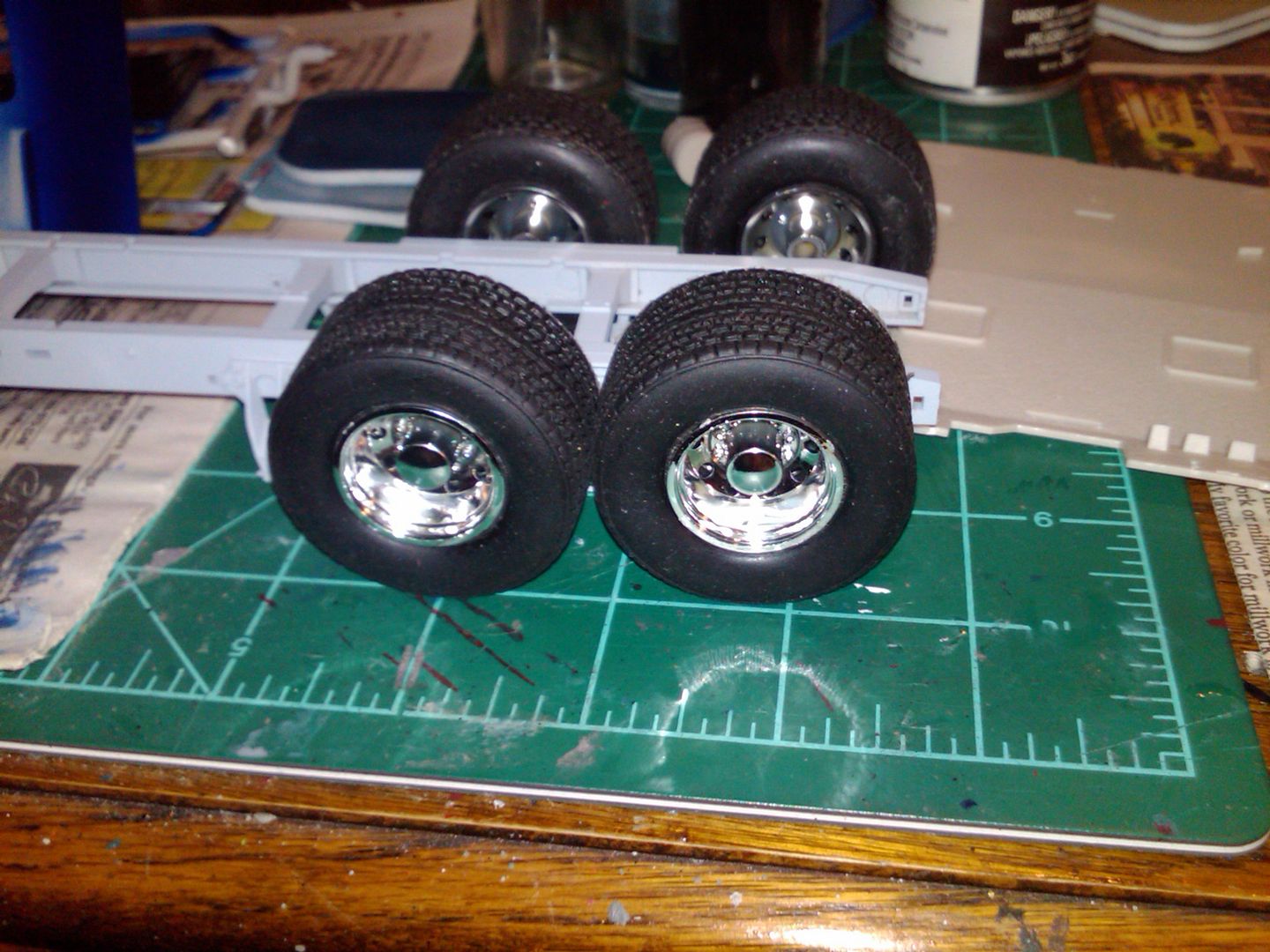 Edited by Mopar - D, 22 September 2013 - 09:27 AM.