Dodge has not made pickups based on passenger cars so I decided to create one. I had a junk Revell Coronet R/T body and some its parts.
Here I started: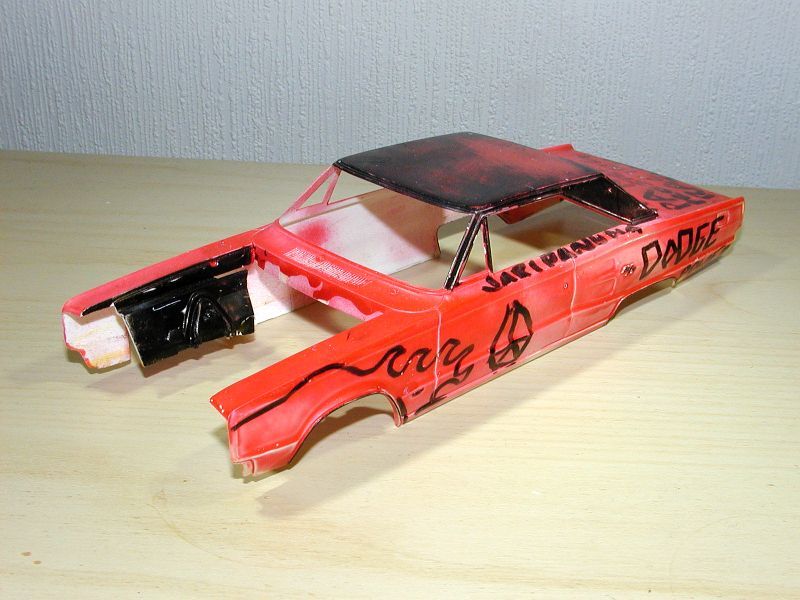 After some cutting, filling, sanding gluing and painting pickup was born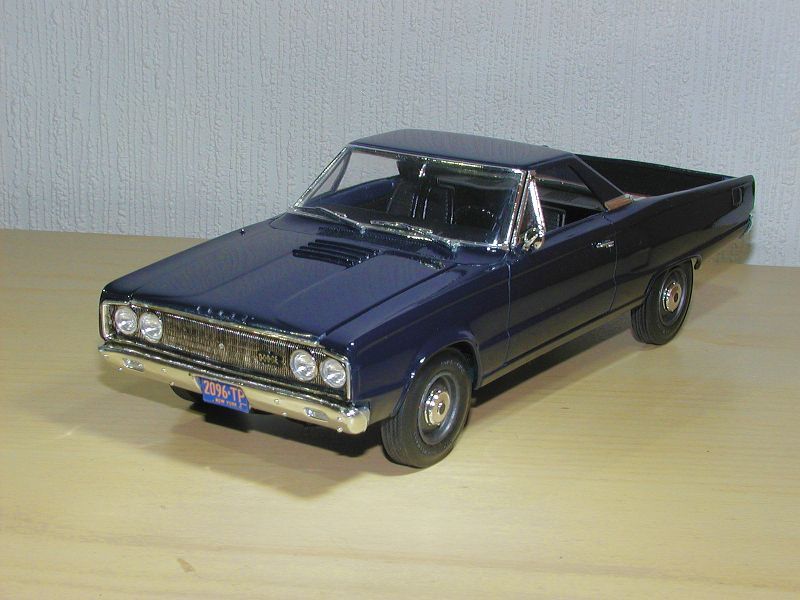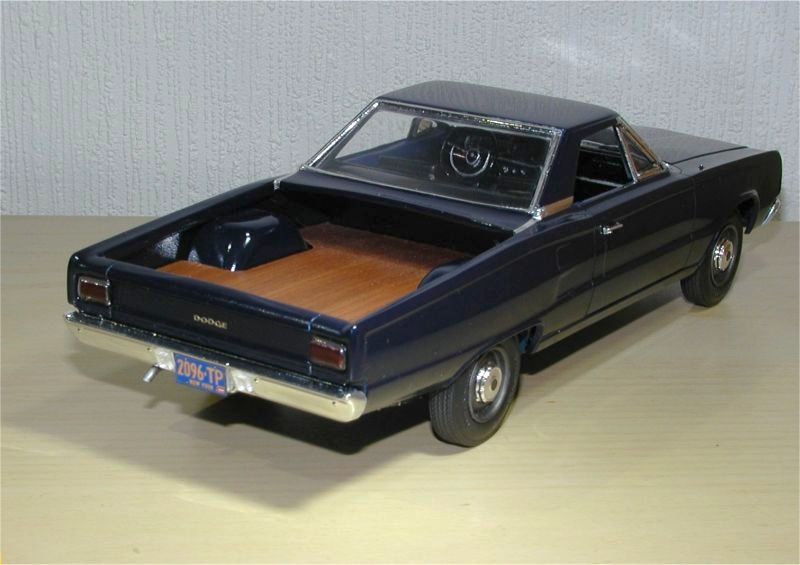 Engine is slant six with turbo.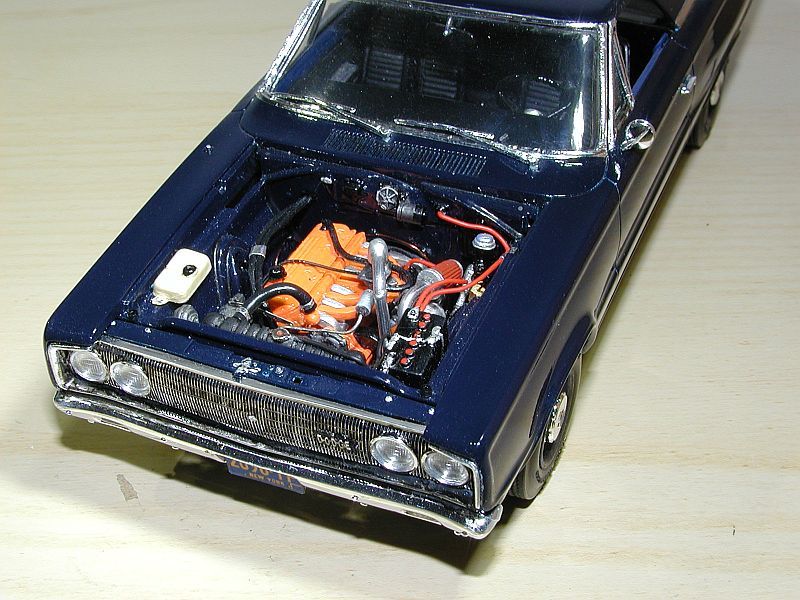 Chassis has been modified from stock and get brake and fuel lines.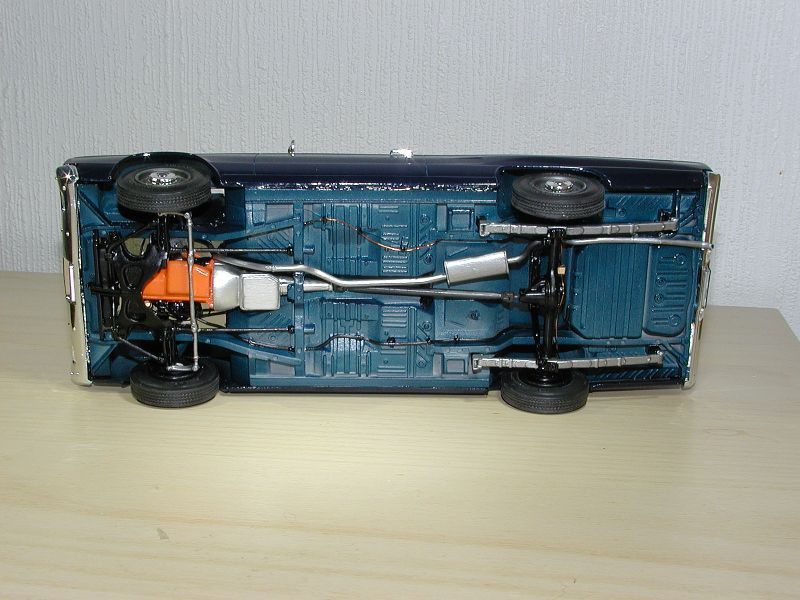 It was fun to make although it took 6 months to finnish.