So I've been looking at some of the diorama builds around here and I'm intrigued. That has lead me to this point. I am designing my own Garage Diorama. Here's some more information about my build:
Diorama 2 Bay Garage Measurements (1/25 Scale): 20'in Long, 13'in Deep, 10in' Tall.
Measurements of actual garage: 40' Ft Long, 26' Ft Deep, 20' Ft Tall
Doorway (1/25 Scale): Semi Bay 6.5'in Tall, 5'in Wide; Car/Truck- 5'in Tall, 5'in Wide
Doorway (Actual): Semi Bay- 13' Ft Tall, 10' Ft Wide; Car/Truck Bay- 10' Ft Wide, 10' Ft Tall
Exterior Doorway: 7' Ft Tall, 3' Ft Wide
Will include: 1 Car Lift, Workbenches, Optional Floor Inlays, Upper "Man Cave" Floor, Parts Room, Etc. 
For the Garage Bay, the large bay door will be meant for my Peterbilt 359 Conventional. The other bay door will be meant for my hot rods and such. I'm also thinking about building a lean tue out back for the junker. 
The upper floor will be the "Man Cave". Here is where the poker games, video games, football watching, etc. will all take place. I believe this may be my big attempt at scratch building furniture and such.
Personally, I'm looking forward to this. From what I understand, people are always adding to their Dio's and that's what I'm planning for this one. A very long continuous build.
So without further ado, here's my Google SketchUp templates for my design. I hope to have some materials by Thursday or Friday.
Front Garage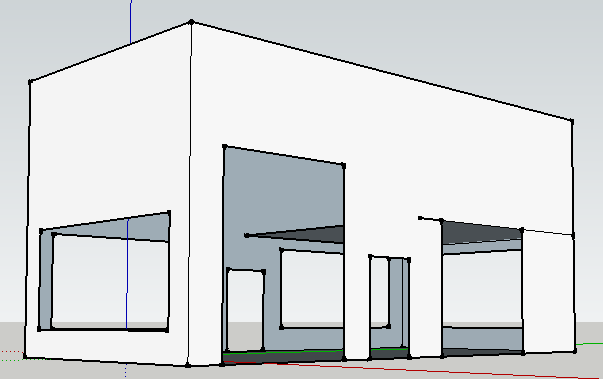 Back Garage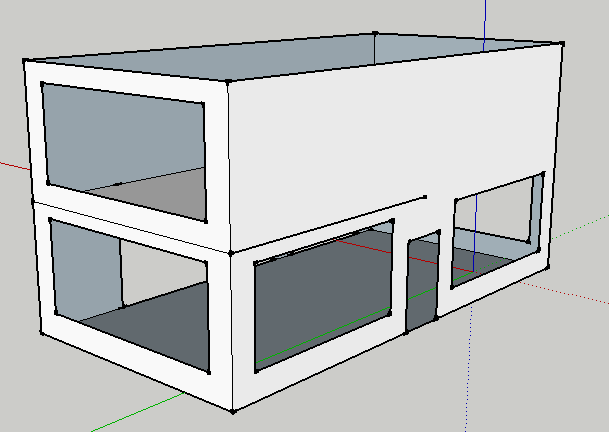 View of Man Cave Floor/ Layout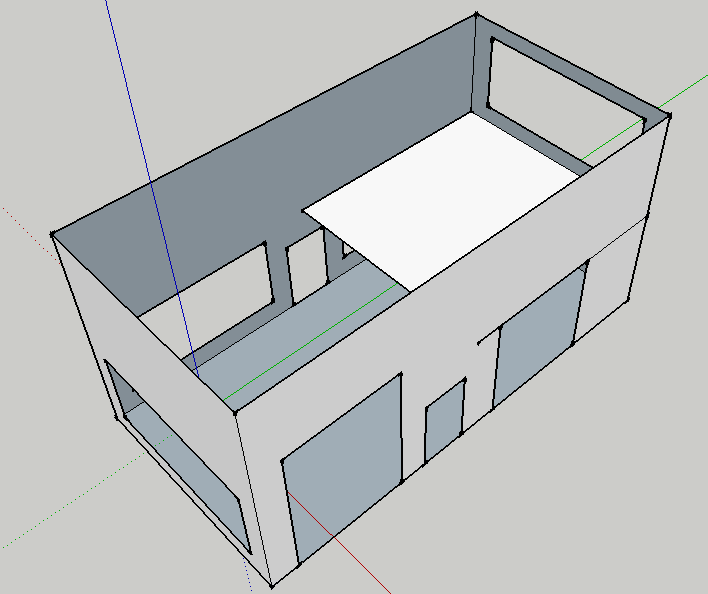 Edited by MikeyB08, 11 August 2013 - 01:13 PM.