Ok. first one got a couple bites, Maybe this one will do more better er...
 3.3"frame. steerable front end, scratch made frame and body, cut down wings from a sprint,
 wired, plunbed, 13" wheels. 4 cyl. Air cooled , chain drive,
  ####Note, Picture in back ground is a blown up pic of Hatfield speedway 1947 ###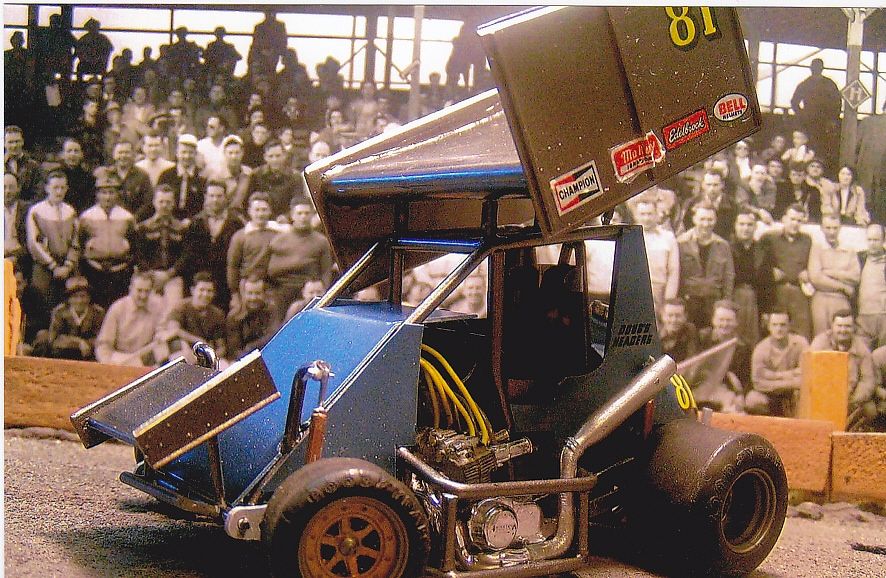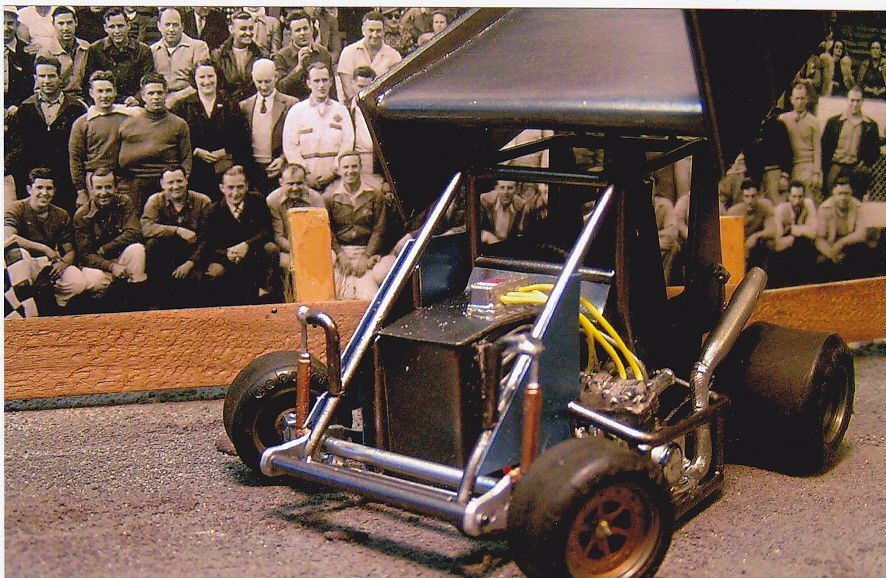 Edited by rel14, 16 August 2013 - 04:53 PM.